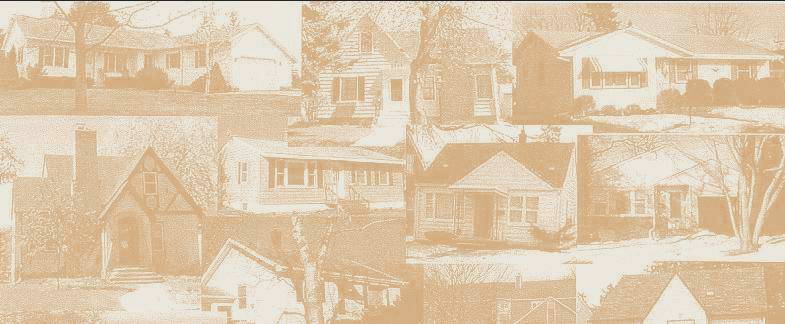 Get to Know Beth Paterson
Beth Paterson, Certified Reverse Mortgage Professional (CRMP), NMLS #342859, a Reverse Mortgage Expert, is President of Reverse Mortgages SIDAC, LLC. Previously Executive Vice President of mortgage brokers doing business as Reverse Mortgages SIDAC, she was also Branch Manager in Minnesota and Michigan for one of the largest Reverse Mortgages companies in the industry. Ms. Paterson is the author three books including "Understanding Reverse Mortgages…Financing For Seniors May Be Right Under Their Roof," a book written to help educate and simplify information on Reverse Mortgages.
Having been in the industry since 1999 and known as the expert in the reverse mortgage field, she has been consulted for and quoted in numerous articles including the Star Tribune, Pioneer Press, Finance and Commerce and Stress Free Living Magazine as well as having articles published in Metro Lutheran. She appeared on the award winning, MCN show, Strictly Seniors. Her Blog, Beth's Reverse Mortgage Blog, is nationally recognized.  We offer all products available in Minnesota:  FHA's, HUD Insured, Home Equity Conversion Mortgage (HECM), HECM Adjustable Rate, HECM Fixed Rate, HECM Home Purchase Program and proprietary programs.
Ms. Paterson has co-hosted, directed, and produced a metro cable TV show, "Savvy Seniors...Talking With Experts" about Senior Resources. To go along with the show, she has published a resource guide, "Savvy Senior Sources Guide."
In addition, Ms. Paterson has presented to various caregiving, community and professional groups including the Minneapolis and St. Paul Senior Workers Associations, Life Underwriter Training Counsel (LUTC), and All District Legal CLE. The Minnesota Foreclosure Prevention Association and other housing associations request Ms. Paterson teach their class on Reverse Mortgages. As well, Ms. Paterson served as a panelist for the Financing Long-Term Care in the 21st Century Conference co-sponsored by the Center on Aging, University of Minnesota and Minnesota Department of Human Services. In October 2009 Ms. Paterson taught a session on reverse mortgages at the Elder Law Conference.
During the 2009 legislative session, Ms. Paterson testified, outlined issues with S.F. 489, submitted proposed amendments and was ultimately instrumental in the getting the veto to protect seniors and the reverse mortgage industry.
For facts, details and information about reverse mortgages visit our website: www.RMSIDAC.com
Beth's Reverse Mortgage Blog: http://rmsidac.com/beths-reverse-mortgage-blog/
Follow on Twitter:  http://www.Twitter.com/RMSIDAC
For Senior Resource Information vist: www.SavvySeniorSources.com

Offering all reverse mortgage programs available in Minnesota - We work with several lenders allowing us to offer various reverse mortgage programs. We discuss all the options to help you determine which program is most suitable for your needs.

Visit our website, www.RMSIDAC.com for more reasons to work with Reverse Mortgages SIDAC, LLC for your reverse mortgage needs. You'll also find our Code of Conduct and What To Consider When Talking With Reverse Mortgage Lenders.

We pride ourselves on our customer service - Going above and beyond just taking an application, we are here to answer questions and find solutions even after the loan has closed. We have 100% customer satisfaction. Meet with you in your home - For your comfort and convenience, our reverse mortgage experts will meet with you in your home. Loans closed in your home - When more convenient for our clients, loans are closed in the home of the borrower.

This site or information provided is not from, or approved by, HUD or FHA or any US Government Agency or Department.


Skills
Reverse Mortgages, Refinance, HECM for Purchase, Teaching, Education, Speaking, Volunteering
Client, Gary and Cathy
02/23/2015
Helping them out of foreclosure, Gary and Cathy* said, "Thanks so much! Beth and Steve you guys are the best!" - See more at: http://rmsidac.com/beths-reverse-mortgage-blog/#sthash.kOPNUL9T.dpuf
Client, Bernie
02/23/2015
To increase his cash flow Bernie did a reverse mortgage and had this to say, "After talking with 2 other reverse mortgage representatives, receiving apologies for non-functioning DVDs, and talking to an attorney, I chose Reverse Mortgages SIDAC. It is so helpful to deal with local persons. Both Beth and Steve followed up with everything. They were very helpful in personal visits and phone calls. Beth has also been helpful with other senior issues."
Client M. R. - Home Purchase
06/19/2014
"Without the help and knowledge of Beth Paterson who first told me about the reverse mortgage to buy I would never have been able to get our beautiful new townhome, which my wife needs because of her mobility to navigate a lot of stairs. I owe Beth a big debt of gratitude. She is the best! She is knowledgeable and she cares and worked tirelessly for us." M. R.
Client, M.R.
01/28/2014
From a client who used the HECM For Purchase: "Without the help and knowledge of Beth Paterson who first told be about the reverse mortgage for purchase, I would never have been able to get our beautiful new town home - which my wife needs because of her mobility to navigate a lot of stairs. I owe Beth a big debt of gratitude - she cares and she worked tirelessly for us for a long, long time. She is the best."
Client, M.G.
01/03/2014
"I think Beth Paterson and Steve Loney do an excellent job! I am completely satisfied with all aspects of my reverse mortgage. From start to finish, it was handled very professionally. I never had a feeling that my questions and input were not of importance (thank you - I had many questions!!) Beth, you assured me that the procedures was on time and going smoothly, and that was a wonderful feeling! Thank you for being the kind of super advisor that makes you so special" M.G.
Client, S.H.
01/03/2014
"I was very pleased how Beth handled the process. Everything was done quickly and I highly recommend Reverse Mortgages SIDAC to anyone interested in a reverse mortgage." S.H.
Client, L.T.
01/03/2014
"Once we realized that we could only relieve the stress on us by contracting 24-hour nursing care for grandma, a reverse mortgage was the only way to do it. We make phone inquiries to 7 different reverse mortgage companies. Beth at Reverse Mortgages SIDAC had the best combination of resources, years in the Reverse Mortgage for home health care to keep grandma in her homefield, step-by-step explanation of the process, investigating and appraising us of the options, comprehensive written materials sent promptly, advanced sills in communication with us and grandma, and high degree of emotional sensitivity. We were under pressure to have the funds to pay for grandma's care, so their skillful management of the process proved to be critical. We appreciate Reverse Mortgages SIDAC and would recommend them without reservation." L.T.
Client, B.L.M.
01/03/2014
"Your professional way, coupled with your integrity and clarity were a given all the way. You orchestrate the proceedings with a warmth that spells forth a care and concern for your client. That was my feeling. With joy and delight I have felt hope and even vision anew in knowing that this home belongs to me. It comes with a challenge for me to realize that I am accountable in using these funds to achieve goals otherwise not possible. Thank you for your patience and guidance in the process." B.L.M
format_quote
The Reverse Mortgage Expert Excelling in Service providing Security, Independence, Dignity and Control to MN senior home owners 62 & older by converting their home equity into cash, faster & easier.