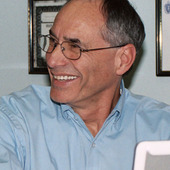 NMLS # 6869
Mortgage and Lending
Joe Petrowsky
Your Mortgage Consultant for Life
Manchester, CT

—

Mortgage Consultant, Right Trac Financial Group, Inc. NMLS # 2709
Mortgage Solutions that allow our clients to live the American Dream of home ownership.
Get to know Joe Petrowsky
I have the belief, that anyone that wants to own a home, should be able to. No one works harder to accomplish this goal. I am not willing to focus on the problems, but rather the solutions. Will always be realistic with each client to make sure they don't over extend themselves.
When refinancing is the goal, will make sure it is in the clients best interest to do so. I spend a lot of time with the client, getting to know them, there needs and wants. It is my responsibility to make sure the client is offered the best possible mortgage.
Joe Petrowsky's Blog Posts
|
Mortgage / Finance
–

about 22 hours ago
Mortgage / Finance
–

3 days ago
Mortgage / Finance
–

3 days ago
Mortgage / Finance
–

8 days ago
Mortgage / Finance
–

6 months ago
Mortgage / Finance
–

10 months ago
Mortgage / Finance
–

10 months ago
Mortgage / Finance
–

11 months ago
Certifications
Joe Petrowsky NMLS# 6869 has been a Mortgage broker for over 30 years. As President and Loan Originator of Right Trac Financial Group, Inc. NMLS# 2709 he offers Conventional, Jumbo, FHA, FHA 203 K, VA, USDA, Reverse and Commercial mortgages. Email address: joe@righttracfg.com

We always want to make sure everyone that wants to own a home, can do so. To make sure that anyone that wants to buy a home, can and if the home needs to be renovated, a mortgage can be obtained to accomplish that goal as well.

We want to make sure that when someone wants to refinance their home can do so, because the numbers make sense.

To make sure that the folks that have credit challenges don't give up hope. We can coach them to improve their credit.
Specialties
Licensed to do mortgages in 8 states, CT, MA, RI, VT, VT, NY, FL and Licensed by the New Hampshire Banking Department.  I will always protect the best interest of each and every borrower by qualifing them for a home and payment they can afford. I will make the commitment to assist each client through all credit issues, in order to improve their credit scores, which will always mean a better interest rate.
Testimonials for Joe Petrowsky

Dear Joe,

I've written this recommendation of your work to share with others.

"We went through a bit of a rough time financially due to the downturn in the economy and a job loss in the family. We ended up selling our home and renting for a few years. Not sure whether or not we'd be in a good position to buy again, I read about Joe and Right Trac Financial on Manchester Patch and thought I'd reach out. I began asking questions nearly a year before we actually purchased through a VA loan and I always received a prompt response and good advice. It was fortunate we started so early - there was stuff that needed cleaning up on my credit report due to bureau errors and that's never a quick fix. I would definitely recommend Joe if you are interested in obtaining a mortgage because he will walk you through it, he has a wealth of experience, is completely honest and the staff we dealt with is great. Doing business with Joe at Right Trac Financial made what can be a very anxiety producing process a lot less so and we are grateful for that."


Christina Rizzo

10/28/2013

"We met Joe Petrowsky under dire circumstances. My boyfriend Ryan and I been working with a big bank for a month and a half trying to obtain a mortgage loan. I had a tricky employment situation at the time that I thought precluded me from easily obtaining a loan like that. Rest assured, the big bank told me, they dealt with people like me "all of the time" and that "things would be fine". On our exact mortgage contingency date, our loan officer apologetically called to let us know our loan had been rejected.

We'd completed every step of the process, from inspection to appraisal, and after all of that work, the loan was reviewed by an actual underwriter 50 days after application, and was rejected based on the fact that it didn't meet the bank's basic employment criteria (two years worth of 1099s for a self-employed individual, which is standard for mortgage loans). In all reality, the person who filed the application should never have accepted me as an applicant in the first place.

Once rejected, we couldn't let the idea of the house go. We felt if only we could find someone who could sink their teeth into the process (a phrase stolen from Joe) and get the final pieces of the job done.

We called Joe for the first time on a Friday afternoon. I couldn't help but feel like he felt as serious as we did about the house after only five minutes of speaking with him. He then passed on his cell number to us, "in case you need me over the weekend" he said. Needless to say, by Sunday night I'd called Joe back and set up an appointment for first thing Monday morning.

We've been in our house for exactly one week. To say that all of this has yet to completely sink in is an understatement. In four weeks time, Joe, his daughter Jill, who expertly handled our loan paperwork, and succeeded in keeping me calm and sane, brought us from start of application to the closing table. The level of personal service and attention that we received was unparalleled.

Joe isn't just an excellent mortgage broker, he's an excellent businessman in the purest sense. He operates his company based on honesty, integrity and good old-fashioned hard work (and in our case, a healthy dose of problem solving). Joe's vision is that anyone who wants to own a home can do so by moving forward with the right insight and determination (he offers both to his customers). Sounds so simple, but I know firsthand that one is hard pressed to find banks or other brokers operating off of these basic principles. Joe also made it easy to have some faith in him. After a few weeks into working with Joe, Ryan started saying, "Hey, remember, in Joe we trust" whenever I started to feel overwhelmed, and that phrase has stuck. Hard work and honesty, faith and trust in good people. Think of how the world would be different if all things were done the way Joe does mortgages!


Display Mary Beth Welsh, GRI, ABR, ASP's

10/23/2013

"Joe and his team came through for a client of mine that had been turned down for a loan due to a status change in employment (from W2 to a 1099). Joe methodically assessed their situation and thought outside the box in how to get the job done BEFORE it was due! The situation restored my faith in the lending industry. It seems unconscionable there are credit-worthy Buyers who hit roadblocks and think they're out of the game. I am so glad he was introduced as another option for my clients!"


Dear Joe,

"I can't begin to say what a wonderful experience I had with Right Trac Financial Group! Working with Joe Petrowsky and Jill Petrowsky was a wonderful experience. Their expertise and their knowledge is superb!! I don't have enough words to thank them for getting me on "The RIGHT track" and getting everything in order for me in such a short amount of time. I HIGHLY recommend Joe to anyone and everyone! There is no way I would be where I am today without their help!! Don't think twice about seeking out advice or financial help from Right Trac Financial. I will always be grateful to Joe and Jill !!! They are #1 in my book !!!"


John and Lisa Raymond

09/10/2013

Joe/Jill,

John and I would just like to thank you both for your outstanding service. Refinancing with RightTrac was the smoothest loan transaction we have ever done.

Dealing with local "traditional" banking institutions was one of the worst things we ever had to do. Being a long term customer with no negative payment history didn't matter. Thinking outside their boxes (cubicles) was not an option.

Dealing with you both was a pleasure. Your professionalism, knowledge and understanding was very much appreciated. Not to mention your efficiency....application to closing...1 month!!!!

Again, we just want to say thank you both. There has been a huge weight lifted off our shoulders. Our only regret was that we didn't contact you last year when we were given your card from an acquaintance. But we are now on the RIGHTTRAC!!

Thanks again,

John & Lisa Raymond


"Joe is honest and efficient mortgage professional that I've ever met. He makes process for my clients very easy and painless. He is definitely the person who I will recommend to my family members and friends for any mortgage needs! Thank you Joe for being who you are and doing such a great job all the time!"

Why I follow Joe's blog on LinkedIn?


I am pretty active in LinkedIn; every day I receive a bunch of articles from the news feeds. I glance over only for a few seconds - like any person doing 10 things at once, hoping to find something to catch my attention instantaneously: a phrase… an interesting combination of words. I noticed Joe's posts always captivate me right away, and I read his articles "hot off the press". Sometimes, I even take time to share my feedback. So what is it in Joe's writing that draws my attention and makes me look forward for a new story every day? Here is my list of reasons:


•Joe's writing is never a speech about the "much-repeated" 3 things every successful CEO did, 7 things you should not do as a boss, or 10 things to know about becoming a successful entrepreneur.

•He is not talking to you about Search Engine Optimization or Big data; he is a Realtor, a mortgage broker and an entrepreneur; and, he only talks about the areas he knows best.

•His writings are real life experiences: how a couple ended up getting married after buying their first house, how his entrepreneurial journey evolved from cattle business to real estate investment, or how a disappointed customer, with a denied mortgage application, hung up on him. Each story has a heart-warming human touch.

•Joe honestly talks about his failure as much as his successes. He is sharing the anatomy of his mistakes, and by putting them side by side to his accomplishments you could always learn something new.

•Joe's writings are brief, straightforward, informative and are inspirational at times.

•Joe does not have a technology background; his business started as a cattle business, but he takes advantage of all the available technology tools to promote his business. He is a lifelong learner on how to use the current trends in technology to promote and advance his business.

•I have the privilege to know Joe in person, and I find his true personality on all his writing. I feel connected with his stories most of the time.


Thank you,

Visu

Helen & Larry Prier-Owners/Brokers

07/30/2013

"Joe Petrowsky and I had an interesting chat the other day. I am not sure if he was interviewing me or the other way around. We live on the opposite sides of the country and yet felt like we knew each other very well through Active Rain.

Joe is a very successful lender with licenses in 8 states, CT, MA, RI, VT, NH, VT, NY and FL. Unfortunately not in Washington State where I do business. We talked about he and his wife Gail and their thriving business of flipping properties. This is just a sideline to Joe's main business of helping people get the best loan possible for their situation.

One of many topics we talked about were cash buyers. We have a lot of them here, "Don't you just love their little cotton socks". Anyway, I digress we touched on the subject of Reverse Mortgages. A way for Cash Buyers to free up a good percentage of their cash for other investments and still have the home of their dreams.

Well this peaked my interest and I asked Joe if he could blog on the subject as I think a lot of agents would find this approach very valuable.

Here is a quote from his blog. "Buying a Home Using a Reverse Mortgage"

Millie called about 6 months ago, just prior to moving to Florida. She told me that she was planning on purchasing a nice home, but didn't have enough money to pay cash, but had a sizeable down payment. She shared that her account recommended I be called to discuss some options.

Millie was in her mid 60's and her only means of income was her social security and a small pension, so a mortgage payment would have been a challenge. My suggestion was a reverse mortgage as a solution to her situation.

She eventually put a deposit on a $220,000 home. The transaction ended up with her ability to qualify for nearly $120,000 mortgage and the balance came from savings. She can now have her home with no mortgage payments. Her responsibility was her taxes, insurance and maintenance of her home. For Millie this was the perfect solution

Why don't you give Joe a call if you have a client who could use his services."




Helen & Larry Prier- Owners/Brokers July 30,2013
360 298 4567
info@LoveAnacortesLiving.com



Debbie Gartner, The Flooring Girl

07/06/2013

"Joe has got to be one of, if not THE, most honest and helpful mortgage brokers I know. Of course he knows the ins and outs of the mortgage business like the back of his hand. Anyone can learn this. What sets Joe apart is his care for the client. He really seeks to understand the wants and needs of his clients so he can recommend the best solution for them - regardless of whether they originally expresses this or not.

He asks probing questions to understand the clients' short-term and long term needs. He operate with integrity and will not do a mortgage if the person is qualified...or not qualified yet. He'd rather wait and do the right thing vs. having a client be in a very tenuous situation that may come back to bite them later.

He is also a master at finding creative solutions. Because he knows sooo much about the current programs, new programs and upcoming regulations. He is always looking out for the best interests of his clients and is always willing to help. He's a true giver."




Daniel Tarbell

05/24/2013

Dear Joe, I've written this recommendation of your work to share with others.
"I referred to Joe a client with an FHA mortgage in Massachusetts who had previously been given conflicting (and incorrect) advise regarding their mortgage. Having a higher rate they wanted to take advantage of the rate environment and refinance. Joe educated them on all of the in's and out's of their mortgage program, explained that refinancing would increase their mortgage insurance and that it would not make sense for them right now. He advised them on when the right time to reconsider refinancing for them would be. I immediately received a phone call from my client thanking me for the introduction to Joe, how comfortable they felt with him, appreciative of the information and relieved that they now have no uncertainties or questions and a plan moving forward.
I know that in referring a client Joe, he is going to do the best and right thing for the client above all else. Additionally, the clients will be pleased, educated and comforted through the process.
Thank you Joe!"



Introducing a fresh new look for your Profile.
Click the 'Edit Profile' button below to enter 'Edit Mode' and continue the tour.