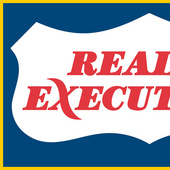 Real Estate Agent
Rich Saba
Scottsdale, AZ

—

Realty Executives

Realty Executives International
Scottsdale, Phoenix, New River, Desert Hills, Surprise, Rio Verde, Carefree, Cave Creek, Wittmann
Creek10301 N. 92nd St.#101
Scottsdale , Az 85258
---
Aggressive, Knowledgeable agent with 15 years experience in land and homes sales. I specialize in the northeast and west valley and in reo and foreclosures.
Get to know Rich Saba
Rich is an experienced, aggressive agent with 15 years experience in land and home sales. He is a third generation Arizona native and has experienced the market dynamics and growth patterns. Rich works with both buyers and sellers and is in the top 5% of agents in the last 5 years.
He will help you find the home or property you are looking for with honest and up front communication. He has extensive experience with foreclosures and bank owned properties and has worked the New River, Desert Hills, Rio Verde, Surprise, Wittmann, Tonopah, Phoenix and Scottsdale areas for over 15 years.
Looking for a Real Estate Agent that keeps his finger on the pulse of the market is crucial to the success of your home buying opportunity, Rich has it all. He will first identify your needs, then your wants and dial down your search in three specific areas; Location, Need and Want. That way you know and he knows exactly what you have to have, and what you want to have.
Rich's Resume
RICH SABA 9615 N. 121st Place – Scottsdale, Arizona 85259
C: 602.509.4289 - H: 480.391.1252 - richdirt@cox.net
SUMMARY
Business Professional with 14 years success in sales, and marketing, generating over $50M during extensive career. A strategic planner, with a focus on the completion of sales and various types of transactions. Expertise in researching, analyzing, and defining complex projects and implementing solutions with an acute attention to detail and expediency. A leader and visionary, with proven success in developing creative, strong alliances on all levels to maximize performance and profitability. Raised in an Arizona family who has been involved in local business and real estate since the 1920's.
KEY QUALIFICATIONS
Sales and Marketing: Offer professional sales and consultation skills to determine client needs and steps to meet those objectives. A consistent top performer, having won many company sales awards.
Relationship Management: Develop strategic partnerships with associates, clients, and vendors to achieve goals. A problem solver with flexibility and insight in dealing with multifaceted issues. Skilled intermediary who works effectively with all partners.
Organization: Looks at the "big picture" in each sales and marketing challenge. Research, evaluate, and develop efficient and effective steps in the completion of each sale or transaction.
Project Management: Participate in all phases of project from inception to completion. Manage sales, marketing, budgets, vendor alliances, contract negotiation and compliance, as well as additional responsibilities as they arise. Effectively coordinates resources and people to complete projects within critical time constraints.
Analytical Skills: Analyze client requirements at every step within projects. Responds utilizing professional knowledge and good judgment in the decision-making process.
§ Consultative Sales § Sales & Marketing § Budgets & Financing § Revenue & Profit § Vendor Alliances § Site Development § Customer Needs Analysis § Project Management § Real Estate Partnerships § Asset Valuation & Management § Contract Negotiation & Compliance § Preliminary & Final Feasibility Studies
PROFESSIONAL WORK HISTORY
REALTY EXECUTIVES Phoenix, Arizona 2007 - Present
Associate of a brokerage company comprised of approximately 14,000 agents within 800 offices
world-wide.
COWBOY PROPERTIES Scottsdale, Arizona 2002 - 2007
Broker for company comprised of approximately 10 agents. Gross over $1M per year.
COWBOY LAND REAL ESTATE Scottsdale, Arizona 1995 - 2002
Hundreds of acres sold in Northeast Valley. Very active in development of Rio Verde.
SABA WESTERN STORES Phoenix, Arizona 1981 - 1995
Family owned business. Warehouse manager. Retail store manager, supervisor for 6 employees.
Real Estate Skill Highlights:
- Prepare and review reports for raw land or improved real property.
- Conduct preliminary feasibility analyses and consider appropriate modifications regarding optimum land usage and complete final market feasibility studies.
- Consult and negotiate with community, business and public utility representatives regarding land purchase and development. Evaluate risks associated with proposed development.
- Prepare and review purchase contracts, verbal, and option agreements.
- Market and sell land to prospective developers and investors.
- Work with architectural, construction, and engineering, and environmental consultants
- Finance projects through lines of credit established through private investors.
- Partner with client, architect, and builder through finalization of contract.
Major Land Acquisition & Development Projects Maricopa County, Arizona:
Rio Verde Land
- Location: North Scottsdale
- Land: 2,000 combined acres of raw land
- Land planning and marketing
Desert Hills/New River
- Location: N. Phoenix and New River
- Land: 300 combined acres
Granite Mountain Ranch
- Location: North Scottsdale
- Acreage: 320
- Sold raw land to developer for expansion
- Land planning, sales and marketing
Sunrise Desert Vistas
- Location: North Scottsdale
- Acreage: 640
- Purchase property, land division, sales and marketing
Land Project
- Location: North Scottsdale
- Land: 40 acres
- Subdivide and market
Land Projects for West Valley, Northwest and Southwest Valley
Rich Saba's Blog Posts
ActiveRain Community
–

almost 9 years ago
ActiveRain Community
–

almost 9 years ago
ActiveRain Community
–

over 9 years ago
ActiveRain Community
–

about 10 years ago
Certifications
I specialize in Scottsdale, Rio Verde, New River, Desert Hills, Surprise, Wittmann, Tonopah, Phoenix. I work with buyers and sellers selling homes and land. I also specialize in reo, foreclosures in all these areas.
FHA Loans are back up to $346,250 for a single family home in Scottsdale and all of Maricopa County. Call me if you would like to pre qualify with a local lender to take advantage of the low rates and low limits this year. An FHA loan may be a good choice for a first time or repeat buyer with less than perfect credit or not too much money for a down payment and closing costs. USDA 100% first time buyer loans should be available through 2012.
Choosing financing is as important as choosing a home - you may have to live with it for a very long time. I interact constantly with lenders and make sure that you have all the information that you need to decide on a home loan.
I love to work with buyers and will represent you as your buyers agent, at no cost to you - I get to share the satisfaction you get when we find just the right home. I show Resale Buyers new homes as well as existing homes, and visa versa. Sometimes a new home in Scottsdale Arizona will be a better buy, maybe a resale home already has the upgrades that you would choose and would have to pay extra for. That is why it is better to really LOOK and compare.
Don't go to a new home subdivision without an experienced real estate agent to represent you on your first visit. The agents at a new home subdivision work for the seller of the new home and it is not their job to look out for your best interests - that is my job as your buyer representative. Call me for pricing, floor plans and promotions at all new home subdivisions in Scottsdale Arizona.
Scottsdale Arizona's Luxury Home Specailist
Why work with a Luxury Home Authority?
When purchasing a new home or selling your current home, your choice of real estate professionals makes all the difference! Fewer than 1% of Real Estate Agents nationwide have the experience of working in the "luxury segment" of the real estate market.
I have been well trained in the Luxury Market and am devoted to providing you with the very finest level of service available. We are proud to offer expertise in all aspects of serving Luxury Home Clientele. We understand your need for discrete, smooth and flawless transactions. You will have the confidence that we will negotiate efficiently on your behalf to ensure that not only the best home price is obtained but the best financing as well.
The follow up system that I have in place to make sure that every step is updated to preempt any and all concerns before they're a concern. My guarantee is that you will not only be thrilled through this process, but it will be seamless and secure. I hold myself to the highest levels of professionalism, dedication and pure devotion to helping you achieve your goal. If you're purchasing from out of state, I will preview the properties of your desire and video the neighborhood, the home, the views and interview the neighbors then send you the video. That way you can narrow down your search from afar and save travel dollars and inconvenience.
I look forward to helping you achieve your Luxury Home Purchase.
What is a Luxury Home?
How about this one on the market for 16,500,000 that is 14,304SQFT with 4 bedrooms
Introducing a fresh new look for your Profile.
Click the 'Edit Profile' button below to enter 'Edit Mode' and continue the tour.