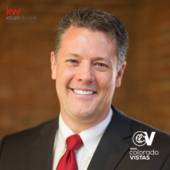 FA100029350
Real Estate Agent
Clinton Porter
REALTOR/TEAM LEADER: GPS, SFR, CDPE
Littleton, CO

—

Keller Williams

Keller Williams Realty Inc.
With Clinton's outstanding work, our house received a number of offers and sold within the first 3 days of being listed on the MLS.
Get to know Clinton Porter
About Me:
I spent about 3 1/2 years a Mortgage Loan Officer and received my real estate license in 2007 to work for Nancy Chandler Associates and Keller Williams. In mid 2010, I came to work with my friends at RE/Max Professionals in the Denver, Colorado area. Working in this industry during one of the most challenging times has been defining and certainly not for the faint of heart. While other real estate agents were watching their businesses fail, I put my nose to the grindstone and began prospecting for new business, building new relationships, and getting better education on how to better serve my clients and to truly help those who needed it most in our economy. Colorado is my home away from home since I moved here from Houston and Dallas areas in 1995. I have a beautiful wife and two beautiful girls who love the fresh mountain air. Real Estate is a passion but serving my clientele is my mission...and...it comes easy. Put simply: I love people!
Why Use Me:
In less than three words: "I Listen". The problem with most agents is that it can be difficult to find an agent who really understands you. I've always been told that treatment before diagnosis equals malpractice! To be the professional, to be my very best, is to take time out with my clients and hear their wants, needs and concerns. We must have clear communication from the start of the home buying or selling process through the actual closing and beyond. My client's are Clients For Life and for that to be accomplished, I must be to them the very best that I can be. Why My Home Buyers Use Me: They speak - I deliver. Before we start looking, I ensure my clients are comfortable with the appropriate mortgage loan and monthly payment should they have one. My clients are treated as if they are the ONLY clients I have and never just a number. Through text messages, e-mail, social media, phone calls and personal meetings I give my clients all the attention they deserve throughout the home discovery process. For out of town buyers, I have also taken video of homes they are interested in and posted them to my YouTube channel at www.youtube.com/coloradovistas for the personal added touch of what it's like walking into a home. We stay in counstant contact throughout the buying and negotiating process so there's never any need for concern. There's a reason my buyers choose me to for themselves and to refer to their friends: they know they will be very well taken care of.
Why My Sellers Use Me:
Unlike most real estate agents, I am constantly and consistently prospecting for a home buyer. While it may be true that most buyers initially discover a home on the internet, there is nothing like finding the buyer for a home I have listed through prospecting. As for the internet, I use the latest technology to push the home out to well over 5,800 websites and social media outlets. I pay for professional photography to be taken of their home, to get it posted online, for internet syndication on websites like Realtor.com and Zillow.com and for additional Premier Advertising on Zillow.com for exhaustive exposure. At times, I also create my own narrated videos for my home sellers to further push their home tours out to the general public. I've found that using the internet can be a very quick resource to finding a buyer but nothing beats the personal touch of reaching out to a community by walking the streets, knocking on doors, and calling friends and family to get a home sold. I go the extra mile, most literally, with every home I have the pleasure of selling.
Another item that sets me apart from other agents is that I use electronic SentriLock Lockboxes. While over 98% of all Denver Area Realtors use the old combination locks (that are easily compromised), I use only the latest state-of-the-art box with a numerical code that changes daily. Additionally, my home seller is able to receive a report of who entered the home and what time they entered and left. If your agent doesn't care that much about the security of your home, what else will they...just not care about?
Clinton Porter's Blog Posts
Home Selling
–

over 4 years ago
Home Selling
–

over 5 years ago
Home Buying
–

over 7 years ago
Certifications
For Buyers: I specialize in those looking for foreclosures and short-sale homes.  With my mortgage background, I also specialize in First Time Homebuyers and enjoy walking them through each step of the process.  It is my belief that nobody gets left behind...ever. I remind my clients that I remain flexible and work hours most real estate agents would not.  I'm flexible, committed, and ensure that my integrity remains the highest priority with all my buyers.
For Sellers: I specialize in Mid-Range to Luxury Homes with a heart for those needing to short-sale their home as well.  I am a Short Sale and Foreclosure Resource and take time out for my sellers needs.  For those not in a distressed situation, I ensure that we have their home properly marketed -with maximum visibility- to ensure that their next buyer comes quickly and with a full-priced offer!  My negotiation tactics are unmatched as I am always looking out for my seller's best interest to net their top dollar.
Testimonials for Clinton Porter
To Whom It May Concern:

There are no words to adequately describe how incredible our experience was with Clinton Porter and his Colorado Vistas team.

When my father died, my brothers and I needed to put his house on the market – a daunting task to consider for the three of us who live far from Denver. There was over 4,000 square feet of furniture, personal belongings, artwork, things to get rid of, things to donate, things to sell….

We selected a few realtors to interview on a trip to Denver, and true to form, Clinton had completely impressed us before we even arrived. At our first meeting, I realized that there was no reason to interview anyone else, and thus cancelled all of our other appointments.

With Clinton's outstanding work, our house received a number of offers and sold within the first 3 days of being listed on the MLS.

Since we didn't live there, Clinton and his team made it their goal to be our "boots on the ground" in Denver. The result of that objective meant that Clinton, Lynn, Matt and others involved with Colorado Vistas would end up dealing with an incredible number of tasks, from meeting with difficult garage sale companies, getting the house staged beautifully, arranging for a thorough cleaning, working beautifully within the constraints of a gated community, handling an emergency plumbing issue, meeting with shippers to ship artwork, even setting up a storage
unit for us and moving items to it. And in the end, he and his team even stepped in to do a community garage sale for us and sell items on Craig's List.

AMAZING.

My brothers and I can't thank Clinton and his team enough for all they did for us. If you are fortunate enough to be reading this letter, absolutely do not hesitate to hire them to represent you in the sale of your home. The sooner you do, the sooner your worries will be over.

Let's start by saying that we are very fortunate to have been referred to Clinton Porter and The Colorado Vistas Team. Our referring friend (a fellow KW realtor from Philadelphia) told us; "He's the best of the best in the Denver area and will take great care of you."
Our referring friend was not exaggerating.

In April of 2016, my boyfriend, Alan, and I made two of the biggest (and perhaps, riskiest) decisions we've made as a couple. We decided to relocate to Denver from across the country and buy a home before our official arrival (all while transitioning into new jobs and in a shortened timeframe). We were well-aware that our situation would present many challenges and that we'd need a stellar Realtor® (and some luck) to pull off our home buying goal.

Our initial meetings with Clinton were virtual. Despite the miles that separated us and baggage of home-buying challenges we brought with us, Clinton never once made us feel as if we were asking for too much, too fast, and he treated as if we'd been his local clients' for years. During our first conversations, he reassured us that we had the time and capability to pull this off from afar and instilled confidence in us that we could make our dreams a reality, regardless of the competitive Denver market.

He trusted us as serious buyers and genuinely cared about the outcome of our situation, without yet meeting us in person.

We planned a two-week trip to Denver to find our dream home, but with Clinton's guidance, we found our home on day one — the fifth house we toured! He helped us make an accepted offer and scheduled the inspection. From here, our situation with both seller and the banks got complicated. Clinton powered us through what could be described (at best) as some tough hurdles during the repair/approval and mortgage/closing process.

Without Clinton's expertise and diligence, we very well could have lost our home and had to start from scratch with our lives in storage and a last-minute rental. Looking back, we never could have anticipated the unexpected hurdles we faced on our cross-country path to buying a home in Denver — or more importantly, how Clinton and his team would help us successfully overcome each obstacle.

Clinton and his team at Colorado Vistas lived up to their "best of the best in Denver" status.

Because of Clinton's persistence, patience, and professionalism — we are living in a home that we love and enjoying the Denver lifestyle we desired.

Clinton handled the sale of our home with professionalism and knowledge. His approach was spot on as far as what the market would tolerate and the best way to advertise to our target audience. It felt wonderful to pass on the home we loved to someone who would feel the same about it. Thank you, Clinton, for making this process so streamlined.

Clinton and Titus helped us sell our home this last few months and we were very pleased with them. They took such beautiful pictures of our townhouse to make it look like the beautiful and perfect home that it is to buy!! It took our place to have to open houses, but Titus and the rest of the team did a great job!! The staging was beautifully done, but I hate to have to say this, I did not have a great experience with the people involved. Other than that, the team is the best!! Thank you Colorado team vistas :)

Clinton was recommended to us by a family friend. Soon after our introduction, he met us at our home well-prepared with materials to inform us about the local market and develop a strategy for selling our home.

Being that I had accepted an out of state job offer, we had very specific needs and it was paramount that we work with a professional that we could trust to be responsive and manage our sale in Denver. This required that Clinton communicate with us via phone, text and email; and coordinate arrangements and appointments with contractors, negotiations with the realtor and buyers, drafting and execution of documents; and he did that and more, moving quickly to handle challenges as we navigated to a full sale and closing.

We were deeply impressed by the dedication and professionalism of Clinton and his staff, especially Matt Schulze. We are grateful for all of their help in preparing and positioning our home to sell quickly and for an excellent return, and for helping our family get off to a great start as we begin a new life in Wisconsin.

Matt and Jill H.

09/27/2016

We worked with Clinton Porter on the sale of our home this past summer and couldn't be more pleased. He and his team worked hard to help us get everything ready, and worked hard until our closing. Clint has a great network of resources available to the home seller, and even stepped in himself to help us wrap up a few details to be ready for listing. Clint's knowledge of lenders and loan processes really came into play when we had to sort through the many offers we received. We were under contract in less than 7 days and received $17,000 over asking price! I highly and happily encourage hiring Clint as your agent!
Introducing a fresh new look for your Profile.
Click the 'Edit Profile' button below to enter 'Edit Mode' and continue the tour.