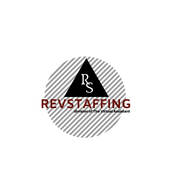 Services for Real Estate Pros
REVStaffing PREVA
Nashville, TN

—

REVStaffing
REVStaffing is a Real Estate Virtual Staffing company serving the US & Canada. All VA's are US based. We provide support for: Administrative Transaction Coordination Social Media
Get to know REVStaffing PREVA
Empowering Today's Modern Real Estate Agents with Support
About REVS When you hire REVStaffing… No need to train us – we are already EXPERIENCED! You get a whole TEAM of Virtual Assistants SAVE on office space NO fixed salary, NO benefits to provide, NO vacations, NO sick days, NO payroll taxes NO long term commitments You receive the BEST person to do the job WHEN you need them. NO retainer, NO minimums, you are billed down to the minute! We are not limited to areas of support for agents. We do it all including Advanced Social Media support As a busy Real Estate professional, you are faced with many decisions.  One important one is – do you continue to struggle with managing all the tasks yourself or do you grow your business with professional help? We work with agents across the USA and Canada.  We have great ideas to meet your needs and can make recommendations of the latest software tools being used with success. We can help you decide exactly how to use us in YOUR BUSINESS. We provide FREE business needs analysis to determine your custom Plan of Action.  Then our team can burst into action, providing you with immediate support including a Manager and Virtual Assistants for every project. We offer advanced real estate skills and knowledge of top real estate software, we put your needs first! No one person can be expert at every task, but collectively our Virtual Assistants have ALL the skills that you need!  And the best part is they are happy to do the tasks you hate to do yourself. Get started today. We can brainstorm with you to help grow your business.  You build a relationship with your Virtual Assistant that will only benefit your business.  You will have MORE TIME to spend growing your business knowing that the tasks you have outsourced are in good hands. For more detailed information, see our website www.revstaffing.com and click on the link "How Virtual Can Be Vital To My Business" which explains virtual assistance; the advantages and disadvantages of both Virtual Assistants and in office assistants; as well as the terms and what you need to know before engaging a support person for your business. We hope you find it informative and helpful in deciding what support you need to reach your business goals.  Please contact us if we can answer any additional questions for you. Call our toll free number for rates at 855-738-7821 (855-REVSVA1) or email info@revstaffing.com.
REVStaffing was created to provide agents with superior administrative resources. After years of experience selling real estate and supporting top agents personally(since 1978), I realized REVStaffing could provide the single agent or teawm a resource for support that would help them build their business; and give them an alternative to retaining a full time, in-office assistant. The 'shift' in today's real estate market has opened agents to the advantages of using trained professional real estate virtual assistance over employees.
Deborah Steuer-President/CEO/PREVA  Originally licensed in 1978, Deborah holds a license in Georgia for referral purposes only now. Proficient with Top Producer 8i and an array of other real estate focused softwares, she has always worked toward supporting agents in a way that relieves stress and allow the agent to focus on dollar productive activities. She now focuses on operations of REVStaffing.  
Member of REVA network, IVAA (International Virtual Assistant Association),PREVA (Professional Real Estate Virtual Assistant). Serving clients across the U.S. and Canada.  Our Virtual Assistants have a wide range of experience and a high level of professionalism. Each works toward keeping the agent/client focused on the 'dollar productive' tasks. 
We monitor and manage all work by creating a Project in our BaseCamp Project Management software.  This allows our clients to view progress and add tasks and messages that will become part of the history of the project.  This creates transparency in our work. BaseCamp allows our clients to upload, rather than email, documents, photo's, instructions. And, within the BaseCamp Project we create Write Boards of all instructions how to complete work for you.  We provide this Project service at no cost to our clients. Your assigned manager and Virtual Assistant will report to you weekly where work stands, what has been accomplished and inquire about other needs and make suggestions as noted in working with your business tasks.  There is an assigned manager to directly over see the assigned VA's work. This means you have at least 2 team members familiar with your account and how you like your work performed.This creates accountability.
We are sure that there is no task too big or small for our team to handle. As a team, we are able to provide service to each individual agent, tailored to their personal needs. Empowering Today's Modern Real Estate Agents with Support. Our team is Top Producer 8i Certified.
We are never too busy to meet your time frame.  Our VA's are in multiple states across the country, which gives us support in multiple time zones. Our varied experience includes banking, loan officer, teacher, real estate licensees, front office and much more.
info@revstaffing.com
855-738-7821 ext 700
Toll free 855 REVSVA1
Call or email regarding all our services.
REVStaffing PREVA's Blog Posts
ActiveRain Community
–

over 10 years ago
ActiveRain Community
–

over 10 years ago
ActiveRain Community
–

over 10 years ago
ActiveRain Community
–

over 10 years ago
Certifications
TOP PRODUCER 8i CERTIFIED. Our Services include, but are not limited to:
General Admin support Social Media support Blogging Advanced Social Media Transaction Coordination Commercial Real Estate Personal Brochure Creation Direct Mail Service E-Newsletters Flyer Design Broadcast Emails to Realtors MLS Listing Maintenance Correspondence Advertising Managing Web Leads Maintaining Websites Proquest Tech IVR experienced Listing Input Contracts typed using internet-based forms programs CMA's prepared Custom Listing Presentations Marketing Pieces developed Top Producer 8i Database Management Mass Mailing Custom Action Plans created ACT Rainmaker e-Central  Point2Agent preferred vendor Post your listing using VLS Service RealBird PowerSites REALeSeller HomeFeedBack QuantumMail Constant Contact iContact BuyerAcquire Max Avenue RedX RealPro and much more.
The Virtual Office Assistant: by Deborah Steuer.
If you're so busy you need an assistant, yet you don't want the hassle of dealing with an employee, keeping track of employment records, and paying out a full-time salary, a Virtual Assistant may be the answer for you. Your marketing coordinator could live several states away, yet is able to handle all of your advertising, design, and web site management – things that would take away too much time from what you need to be doing; namely listing, selling, prospecting and negotiating. Daily communication between you and your Virtual Assistant through email and occasionally the telephone keeps both of you focused and on track. All work passes through the Internet or a fax machine. This arrangement is extremely rewarding, both for you and your Virtual Assistant. 
The advantage to you is that you don't have to provide office space for a Virtual Assistant, you don't have to pay a fixed salary – Virtual Assistants work on either a pre-determined hourly fee or, they are on flat fee structure for certain tasks– and you don't have to file a lot of complicated tax paperwork for a Virtual Assistant. You also are not required to provide insurance, vacation pay, or sick pay. The advantage for a Virtual Assistant is that they get to work at home. They are entrepreneurs building a business of their own. They don't have to fight traffic going to and from work, buy a fancy wardrobe, and they don't have to abide by a rigid, 9 to 5 schedule. While you don't have to pay an enormous salary, Virtual Assistants can handle work from several agents, so they are still able to enjoy a nice paycheck every month. And as an independent contractor, Virtual Assistants don't draw vacation pay, they still take vacations thanks to laptop computers. The vast majority of Virtual Assistants agree that this arrangement has been more fun and stress-free than any office job they have ever held.
If you'd like to set up a virtual office, here are some of the things you need to consider: Finding the right person • Defining their responsibilities • Setting up a system to ensure proper lines of communication.
Finding the Right Person For the virtual office system to work, you need someone who can work comfortably and productively outside the regimented infrastructure of an office environment. Some people lack the organizational skills and motivation to work at home. REVStaffing conducts DISC assessments on all our team mates.  You also want someone who is comfortable with technology. As we all know, computers can be complicated and quirky. Your assistant needs to know how to resolve any minor complications and get your work to you on time. You need someone who is creative and who has a thorough understanding of the written word. Defining Responsibilities, Probably even before you start looking for an assistant, you need to decide what you'll have them do. Do you need a Virtual Assistant to write your newspaper ads, magazine ads and newsletter? Do you have a contact manager that needs to be updated daily? Make sure that the person you select as your Virtual Assistant has experience in the areas that you need taken care of. Setting up a System,  Setting up your system means having the right software, hardware, instituting a reliable reporting procedure, and determining the best communication protocols. REVStaffing provides Project Management Software access to our clients.  Smooth data transfer and frequent communication between you and your Virtual Assistant is the key to a successful system. If you'd like more information visit my website, http://www.revstaffing.com , email me at deborah@revstaffing.com , or give us a call, 855-738-7821 ext 700/855-REVSVA1. No matter what your production level, you'll find that letting an expert handle the busy work of real estate will give you more time to meet with buyers and sellers, which can't help but improve your bottom line.
Testimonials for REVStaffing PREVA
Ellen Mitchel, CRS, CDPE

01/11/2012

I have had the pleasure of working with REVStaffing many times over the years and have always found her to be both an incredible resource and a pleasure to work with. Her webinars are so informative and she is on top of the trends in the real estate industry

Natascha Tello - Investor at Five Doors Real Estate Team

10/15/2009

We have worked with several of the VA's affiliated with REV Staffing and find them to be outstanding! Should have outsourced to them sooner

Kerry Veach - RE/MAX Southern Broker/Owner

12/05/2008

REVStaffing has worked for me on several occasions. They have helped me with recruiting, teaching new assistants, teaching Top-producer, helped with presentations, web-sites, and a convention display. REVStaffing is an excellent company to work with and can inject ideas for your business. Their staff is top notch and I highly recommend using them.

Luz Velez-Cardamone - Owner & Broker Associate at Keller Williams Realty Partners SW

08/28/2008

It is a pleasure to work with REVStaffing and the team of professionals. They have brought value to my business opertation by allowing me to delegate real estate activities that were secondary in nature and yet need to be completed with diligence and care. I would highly recommend the team.

Bob Corcoran - Owner and Founder at Corcoran Consulting & Coaching

01/04/2008

This recommendation is in support of REVStaffing, Real Estate Virtual Staffing. From an outsourcing perspective, REVStaffing's potential is enormous: they bring to the table not only considerable skills to place qualified Virtual Assistants in the right environments, but also projects with boundless enthusiasm and infuses any situation with positive energy.

These are attributes, which Corcoran Consulting & Coaching has come to value. REVStaffing has represented us on numerous occasions with several of our top producing clients. Their blend of technical expertise and social polish mean that we can trust their implicitly to present a professional image to our clients, regardless of the setting.
Introducing a fresh new look for your Profile.
Click the 'Edit Profile' button below to enter 'Edit Mode' and continue the tour.