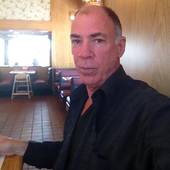 Services for Real Estate Pros
Billy Burke
CAI - AARE
Altadena, CA

—

The Auctionarium
Auctioneers & realtors work together in the news
Get to know Billy Burke
Servicing the Entire State of California and Arizona for all your abandoned personal property needs.
Click the link to see how realtors and auctioneers work together to help the American Public cash out thier real estate in this down market.

http://news.google.com/news?hl=en&ned=&q=Realtors+and+auctioneers+working+togetherPlease click the link above on Google News to read about how realtors and auctioneers work together.
When I first joined ActiveRain.com there were ZERO Results on Google now look at the new wave in real estate.
Billy Burke's Blog Posts
Real Estate Best Practices
–

over 11 years ago
Real Estate Sales and Marketing
–

almost 12 years ago
Home Selling
–

about 12 years ago
Certifications
Qualifications and certifications (past & present) of William F. Burke, CAI – AARE
CERTIFICATIONS & MEMBERSHIPS:
Member National Auctioneers Association
Member Maryland Auctioneers Association
Member California State Auctioneers Association
Member Wyoming State Auctioneers Association
Member Auction Marketing Institute
A)      C.A.I. 'Certified Auctioneer Institute', Auctioneer
B)      A.A.R.E. ' Accredited Auctioneer Real Estate' Auctioneer
C)      G.P.P.A. ' Graduate Personal Property Appraiser' Graduate
The sale of real & personal property at auction has 2,000 years of legal regulation with rules
Requiring some of the personnel employed or contracted by the company to hold valid licenses.
Industry certifications combined with a trained & licensed staff provides a better customer experience that is compliant with state & local real estate and/or auction laws, regulations and local customs.
William F. "Billy" Burke, C.A.I. – A.A.R.E – G.P.P.A. has conducted Auctions for:
Banks & institutional lenders            Federal – State & Local Government Agencies
Corporate customers                          Fortune 500 Companies
Private individuals                               Real Estate Developers / Investors
Bankruptcy Trustees                          International Customers
Personal Property Valuation Appraisals for
Banks & institutional lenders            Estate Tax – Settlement Purposes
Corporate customers'                         Commercial loan security valuation
Private individuals                               Fortune 500 Companies
LICENSED – BONDED – INSURED – EXPERIENCED
CALL 818-583-7384   www.THEAUCTIONARIUM.com
Skills
Abandoned Personal Property Appraisals and Auctions for banks, lenders, REO & Foreclosure agents, land lords and property management companies.
Most of the Fannie Mae and Bank Owned REO properties are managed by out of State asset managers who simply are not aware of California laws regarding personal property remaining after tenancy of any sort. 
We have performed almost 100 hundred Abandoned personal property auctions under the code over the past few years. Fannie Mae, B of A, our regular sellers but we only get these from an astute REO agents when there is obviously more personal property than they typically know how to deal with.
The Auctionarium has developed a new menu of services where we are your single point of contact full service source for personal property valuations, certificates and auctions under the code (Furniture Foreclosures) to legally dispose of personal property remaining in foreclosed homes, whether or not a formal eviction has taken place.
The purpose of this is to introduce our services as we are the only company in California offering a full service solution to the abandoned personal property problem.
First person in after possession desktop appraisal
Lower cost than traditional on-site appraisal where your contractor takes pictures & notes of remaining personal property, sends them to us for appraisal.
If the value is below $700 a "Certificate de Minimus" is issued to legally allow the property owner to dispose of the personal property in any manner they see fit.
Most homes will fall below the threshold with certified appraisal being a low cost "insurance policy" against litigation from angry former homeowners or tenants.
If the value is above $700 then the auction process kicks in and again The Auctionarium provides full service.
·  Inventory of the remaining personal property with digital photos and inventory worksheets.
·  Special handling of valuable items such as gold, silver jewelry which is brought to we buy gold dealers for an opening bid at "smelt value" or the intrinsic value of precious stones.
·  Legal notices published twice in a 7 day period as required by law.
·  Auction setup; most of these are sold in bulk to a dealer where they take what they want and leave the rest, which can now be legally disposed of by the property preservation crews.
·  Occasionally there are many valuable items where The Auctionarium team will setup the home or unit to sell by the piece, lot, room or entirety, whichever method will recover the most amount of money for our seller. 
·  The methodology mitigates any repercussions from former tenants who may claim it was "sold wrong" and with the commission charged The Auctionarium has a strong financial incentive to maximize the value of abandoned assets.
·  Auction Production staffed with an auctioneer, clerk and staff required to handle the sale.
·  Collection of proceeds
·  Oversight of load out by the winning bidder(s)
·  Reporting of sale includes;
·  Copy of inventory, if not sold in bulk
·  Proof of Publication of the legal notices
·  Before and after digital photographs
·  Financial summary report of sales proceeds & dispersal of overage payments.
·  Certificate of Completion with financial summary
Basically we do it all soup-to-nuts and as a licensed & bonded third party create a layer to indemnify the owner of the property. 
 Abandoned personal property auctions are the fastest growing segment of our business and we have already performed a number of these for Bank of America, Fannie Mae, Wells Fargo, Deutsche Bank, Chase, along with a number of holding companies that own the underlying mortgages.
The Auctionarium is now offering term contracts with special rates for institutional customers such as Fannie Mae, major banks and their servicers.
The bottom line is your customers need this service, we offer the services and would like to work together.
Please let me know if you have any open cases where appraisal or auction services would be in order.
Call 818-583-7384 Today. 
Thank you for the opportunity to be of service.
Sincerely,
Billy Burke 

Introducing a fresh new look for your Profile.
Click the 'Edit Profile' button below to enter 'Edit Mode' and continue the tour.