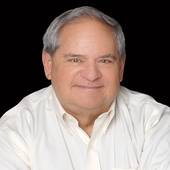 FL Lic# BK3419398
Real Estate Agent
Rafael Quintero
Your friend in the real estate business!
Seminole, FL

—

Sandbars to Sunset Team at Future Home Realty
Passionate, pet friendly #Realtor®, serving buyers and sellers in the #Tampa #StPetersburg area; #Hillsborough #Pinellas #Sarasota and #Pasco counties. Referrals compensated.
Get to know Rafael Quintero
Combining Technology, Experience and Focus.
Rafael brings an unusually diverse professional background to the real estate business that seems so tailored to the needs of today's home buyers and seekers that he could have planned it… (He didn't!) But 32 years working in highly specialized marketing departments for large Technology corporations definitely helps Rafael offer a combination of technical savvy and personal skills that few REALTORS® even try to match.
Efficient use of technology saves time and frustration; in a real estate transaction, there is a time frame and deadline for every detail. Effective use of communication tools like email, text messaging and DocuSign can significantly reduce time wasted waiting for a signature or a report; of course, telephone calls and voice mails are part of the equation that help accomplish the successful completion of your goal.
Rafael's knowledge of Data Mining and Target Marketing, together with his passion for people and strong negotiating insight, allow him to represent the interests and desires of his clients with unmatched efficiency and effectiveness. In addition, Rafael works with a team of dedicated, proven professionals to ensure that transactions get executed like clockwork — all inspections are performed efficiently and all challenges resolved.
While every real estate transaction can have its "turbulence," Rafael leverages his experience to anticipate the trouble points and have strategies ready to smooth out the bumps as needed. He uses two, overarching principles to drive his success representing clients successfully…
First, he pays extra attention to what people are saying. He takes the extra time to understand a client's motivations and goals. Rafael has learned that just listening goes far to help ensure a successful transaction.
Second, he believes in working with a great real estate brokerage. Not a good one, a great one, that's where Future Home Realty, with over 1,300 agents in Florida comes in.
Great company, thoughtful philosophy, deep and wide experience. Rafael will bring a rare combination of humanity, passion and technology to your real estate purchase or sale.
Rafael Quintero's Blog Posts
Home Buying
–

over 13 years ago
Certifications
CCRIM Member Focus - Rafael Quintero, CCRIM 2007 Realtor of the Year!
In this edition of the CCRIM Member Focus we get to spend some time with the 2007 Contra Costa Realtors in Motion (CCRIM) Realtor of the Year, Rafael Quintero. 
Rafael Quintero is licensed in both California Florida. An Associate Broker at Future Home Realty. Rafael served as the CCRIM Treasurer in 2007 and President in 2012. Lets chat with this Superstar.
CCRIM: Why did you get in the Real Estate business?
Rafael Quintero:
I got into the Real Estate business because of two reasons. First, wherever I worked before, I had this desire to help individuals on whatever they needed and always went out of my way to find the answers and solutions that they needed and were looking for.
Second, timing, yes, timing is everything, I was working in the technology business and was affected by the dot-com fiasco of a few years ago.  I have always believed that when a door closes, another one opens up.  A friend at my previous job suggested that I should definitely use my marketing abilitiy to help individuals purchase and sell homes.
CCRIM: What did you do before Real Estate?
Rafael Quintero:
I worked in technology, aka "computers", I have worked with them all my life and started working with them back when you had to write programs in "machine language", which was not too long ago, none of this pretty screens and boxes and fonts and all that jazz.
The last few years I worked as a consultant, designing and developing specialized databases or pieces of it, aka "data warehouses" that would be utilized for marketing departments at several large corporations in the bay area, helping them with the "target marketing" in order to maximize their ROI.  In these consulting jobs, I worked with some of the most brilliant minds in marketing and developed marketing skills which complemented my research abilities and desire to help individuals.
CCRIM: What are you passionate about?
Rafael Quintero:
I am passionate about people, I really go way out of my way to help individuals achieve their goals, sometimes, you have to help them define their goals and show them how to reach them.
I am passionate about animals as well, I love dogs, especially Dachsunds, Boxers, Lhasa Apsos, , cats and birds, which I have had two, an African Grey named Bonnie Grey and a Blue Fronted Amazon named Zoe, they were the pride of my life; but my real passion is people, and through my volunteer work, coupled with my real estate career, I have developed many friendships which have become long lasting relationships.  
CCRIM: Tell us about some of the Charitable Organizations you have assisted?
Rafael Quintero:
I'm glad you asked, I am extremely committed to Caring Hands Volunteer Caregivers Program, an organization whose vision is to promote independence and enhance the quality of life of the aging population in our community through meaningful, one-on-one relationships with caring volunteers.  I work with Caring Hands as a volunteer, in addition to being the Hispanic Outreach Sub-Committee Chairman and Vice Chair of the Advisory Comittee.
I also volunteered for Tony La Russa's Animal Rescue Foundation (ARF) in Walnut Creek.
Finally, for many ytears
I was a Sergeant at Arms, past Treasurer and President of CCRIM (Contra Costa Realtors In Motion).
Last but not least, I spent time in several ministries at St. Matthew's Lutheran Church where I had found my home.
CCRIM: Tell us something most people don't know about you?
Rafael Quintero:
I am a pretty open guy, most people know most everything about me, but here are a few facts:
I was born in Cuba and came to this country by myself at 14 without any family over here, thanks to Operation Pedro Pan.  In Cuba, in the house I was born, there was a beam that the builder engraved with the year it was built:  MDLXXIII
I went to De La Salle for 7 years, no, I'm not slow, you could go to De La Salle in Cuba for 12 years.
My son (Raphael) lives in the Bay Area, works and attends SFSU.
My daughter (Vivian) lives in Miami and got married in April, 2008.
I have traveled to Europe quite a bit, mostly on first class (Airline employee benefits...  I sure miss them) and flew on the Concorde  once from New York' to Paris, where I was able to confirm that the Earth is round with my own eyes by looking out the window,.
I worked and lived in Mougin, a little medieval village in the South of France, aka 'French Riviera' for six months and visited most villages in the area.
I love movies and music and go to the movies regularly (or try to).
I love Karaoke and dancing and can't seem to be able to stay off the dance floor in a party, how do they know???
I like shopping a whole lot and once went on a four day shopping spree to Korea.
By the way, you should know that I like food and wine a lot.  I can cook Cuban food that will leave you always wanting it again.
I still have never being drunk.
I like football a lot and my favorite team is the Miami Dolphins, congratulations to the New York Giants for helping the Dolphins have the only undefeated season ever.  My favorite player of all time is Larry Csonka, #39, the only running back in the history of the game to be penalized for 'unnecessary roughness' on a tackler trying to tackle him. 
When I travel to Mexico and pay any charges with my credit card, I'm shown a lot of respect and attention.....
That's enough, like I said, I'm a pretty open guy...
CCRIM: What advice do you have for others in the Real Estate business?
Rafael Quintero:
Real Simple
•1.    You have to love the people first, pay attention to them, shut your mouth and listen, find their 5s, 6s and 7s.  It's a great business and it will be frustrating at times, but as long as you love the people and always put the people first, there will be a paycheck at the end, and only when everyone is happy, there will be referrals. •2.    You have to work not for a good company, but for a great company, Security Pacific IS that company for me.  Always be aware that if you are going to make it in this business, it's completely up to you, no matter what "the big company" promises you. •3.    Don't do this business for the money, because it will go away in medications...
Testimonials for Rafael Quintero
Rafael was very knowledgeable of the home buying process and made our experience very enjoyable. He was willing to change up his schedule and work with us off hours in order to work around our schedule. Even after the buying process was completed, he still followed up on us to make sure everything promised by the seller had been completed. And his use of digital documents made the paperwork less stressful. We would highly recommend Rafael as a realtor.

Rafael did a good job on my house purchase.everything went very smoothly.He was a lot of patient even drove all tje way to my place to deliver important papers i highly recommend Rafael Quintero. Diffinitely will use him again for next home purchase

We were first time home buyers and didn't know where to start the process. Rafael took his time to educate us, walked us through each step and made sure we were 100% comfortable before making decisions. Now we are 100% satisfied first time home owner thanks to him!
Rafael is responsive, punctual, good communicator with many resources in the area and I cannot ask for anyone better than him to have gone through this stressful process. He definitely made this experience easier and we appreciate all his hard work very much. I guarantee you will be happy with him and we highly recommend him as an agent.

Rafael helped me purchase my first home. As a first time home buyer I was nervous and also ignorant of the process. Rafael held my hand each step of the way, he was ver caring and always looking out for my interest. One thing that I really appreciated was that he never pushed or forced anything on me but rather explain everything and let me made my own decisions. I highly recommend rafael as a five star agent all around.

Great! He's wonderful. Rafael represented the sellers and we were the buyers, but he attended every inspection and was very knowledgeable, kind and considerate. After the sale was completed, he followed up with us to make sure that everything was okay (it was) and we were thoroughly impressed. Although we plan on staying in our home for many years, we would not hesitate to refers friends or family to Rafael.

As a first time homebuyer, I was nervous and didn't know what to expect, but Rafael made the process so easy and smooth. He was always available to answer my questions and he really looked after my best interests, tailoring my search around my needs. He was very accommodating to my hectic work schedule and even touched bases with me after I bought my home. He made my house buying experience enjoyable. I would definitely recommend him to anyone looking to buy or sell a home.

My wife and I cannot say enough about the wonderful experience that we had in purchasing our home in using Raphael Quintero's services. His years of expertise lead us to the right home purchase for our budget. Raphael was honest, detailed, overall knowledgeable and was fair for the buyer and seller. The purchase of our home through Raphael was not only exciting but an experience that we are forever grateful to Raphael. A buying process that could not have gone smoother. If you are looking to buy a home, you will not go wrong with Raphael Quintero - a true Real Estate Professional.
Introducing a fresh new look for your Profile.
Click the 'Edit Profile' button below to enter 'Edit Mode' and continue the tour.