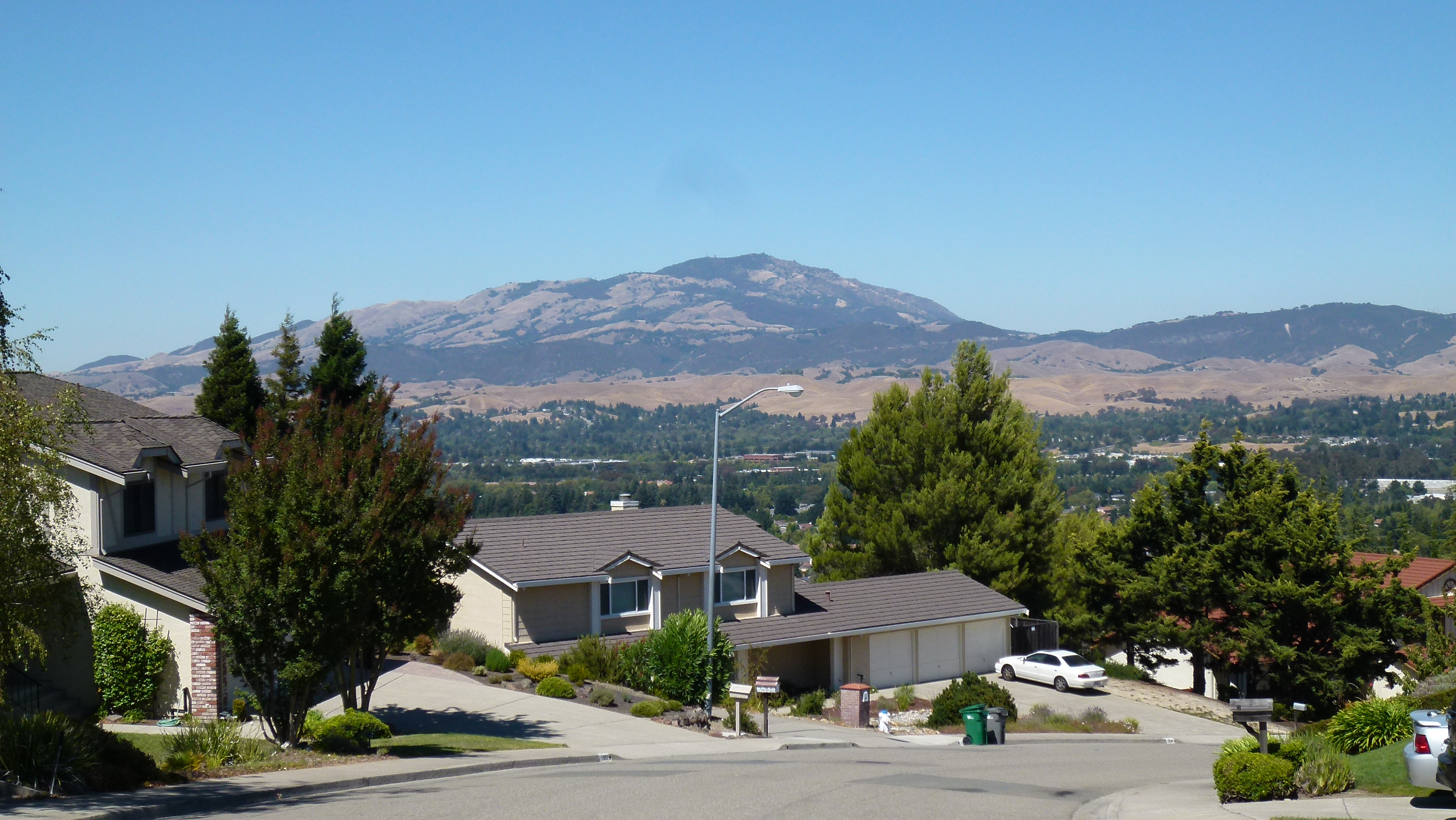 Get to Know Mike Continillo
I am the owner of Villa Properties, an independent real estate company based in San Ramon. I specialize in helping my clients purchase and sell residential real estate. Exceptional service is my top priority. My core values revolve around honesty, integrity and accountability. I do my best every day to make sure that each one of my transactions goes smoothly, and is as stress free as possible. In every relationship communication is key. I work very hard to make sure all of my clients are informed on the process, prepared for the next step, and made aware of any new developments as they occur. I know that this is one of the biggest most important events of people's lives and I take that very seriously. If you or any one you know are interested in buying or selling a home please let us know. A referral is the highest compliment I can receive. Thank you!
Certifications
I am lucky to have been able to work with and help a lot of first time home buyers. I always make sure I take the time to explain the process so that my clients know what to expect. I know that there will be questions. Lots of them, and the same question may be asked more than once and that is totally ok. My main goal is to make sure that the people I work with have all the necessary information so that they can make the right decisions for themselves.
Having grown up in the San Ramon Valley I know it well. I know the streets, the neighborhoods, the parks, the schools and the best places to shop and eat.
Peter Bollwerk
12/01/2012
Bought a Single Family home in 2012 for approximately $450K in Castro Valley, CA. Could not have had a better experience. We had a bad experience with a previous agent from another company and was referred to Mike by a mutual friend. Mike has been SO much better than who we previously worked with. Mike is extremely friendly and professional. We genuinely felt that he was more concerned with us being happy than with just making a sale. He is also extremely thorough with all details during the process. We would not have gotten such an amazing house without Mike's guidance, I'm sure.
Henok Haile
11/02/2012
Bought a Single Family home in 2012 for approximately $275K in Downtown, San Jose, CA. Great job! Mike was very helpful from start to finish. For a first time home buyer I learned a lot from Mike. I always though Realtor are pushy to get you buy but he changed my impression on Realtor that there are very good people too. He was very quick respond to my questions and concern. I would do it again in the future whether buying or selling property. I recommend for any one to do business with Mike.
Jim Starkovich
05/08/2012
Bought a Single Family home in 2011 in Arroyo Grande, CA. Honestly I don't think we could have asked for a better Realtor than Mike. From the beginning of the process he was really great to work with. I felt like he listened to what we were looking for, took the time to show us houses without any pressure, and explained the different parts of the process (we're first time home buyers). I guess overall I truly felt like his number one concern was that we were happy with our house when everything was done. I'd definitely recommend him if you're looking for a Realtor. Thanks Mike!
Sam Buna
04/01/2012
Bought a home in 2012. We were very satisfied with Mike as our agent. He exercised excellent knowledge and professional service. He's always on top of things; following up with us and all parties involved. He was truly looking out for our best interest and he made our home purchase experience a positive one. We would definitely use his service again in the future.
Cheryl Solov
02/01/2012
Bought a home in 2012. I am writing this review about Mike. He is the epitome of professional. He has stellar communication skills, and is very knowledgeable. He has a calm and careful demeanor. He listens carefully, and provides good advice if you request it. We have used him as our agent in a purchase process and could not be happier. Mike is intelligent, accessible, hard working, and extremely responsive. I am picky about who I do business with. It takes little to annoy me and cause me to go elsewhere. I would recommend Mike to everyone. Trust me, if you have a negative feeling about or have had bad experiences with real estate agents, Mike will change your mind. His service is impeccable. You will feel like you are his only client, and you will know for sure that you got great service. And if you are thinking about trying to purchase a property without an agent, don't. Call Mike. You will not regret it.
Jacob Ortiz
01/03/2012
Bought a Single Family home in 2012 for approximately $300K in Brentwood, CA. As first time home buyers my wife and I were unsure of what was involved in the entire process. Mike was very informative and he truly helped us understand what need to be done. He not only answered our questions he was quick to respond and took his time to explain and reassure us that we were not alone. We were in constant contact and felt very confident that we were in good hands. After looking at a few houses and discussing our wants Mike helped us find the home of our dreams. I was not so sure it was going to work out like that. But with Mikes help he made sure we were not settling for just any house. He wanted just as badly as we wanted to find the right home for our family. I can honestly say without Mike my wife and I would not be living the dream of home buyers in our very own dream house.
Balkrishna Prabhu
01/01/2012
Bought a Single Family home in 2012 for approximately $625K in Irvington, Fremont, CA. Mike is a thorough professional and extremely adept in his line of business. My wife and I were lucky to have him guiding us through the process of selecting, negotiating and eventually closing out the deal on our "dream home". Mike is someone that you can count on to give excellent counseling and has a sharp acumen when it comes to understanding properties from different standpoints. To start with he gave me a detailed walk through the entire process in a very non complicated manner, which I might say can otherwise completely wind up someone trying to be a first time home buyer. He provides you with all the information so that – you the buyer – are able to make an informed decision. I think the best skill that Mike brings to the table is that he is extremely patient and listens & follows up on every single thing. He does all the due diligence and research to give you all sides of the equation and at the end of it all you know you have the best consultant on your side.
Vanessa Nemcik
12/01/2011
Bought a home in 2011. My husband and I worked with Mike and Cynthia to purchase our home in San Ramon. They were a great pair to work with because they were so responsive and knowledgeable. This was our first home, so we had a lot of questions and they were very patient with us explaining the entire process, step by step. I can be somewhat of a demanding client, with LOTS of questions and daily emails and Mike always responded with a smile. They spent time going to houses with us and made the whole experience pretty painless. When it came down to making an offer, Mike was great with the negotiation. He seemed to have built a good rapport with the seller's agent, which helped with the communication process between parties. Mike and Cynthia have great contacts in the industry too, and helped us find our Title Company, who we were also very pleased with. If you are looking for an honest, trustworthy and fun pair to work with…give Mike a call. I hope to work with them again in the future.
Isabel Romero
11/01/2011
Bought a home in 2011. I am facing a very tough challenge in looking for a home for my son and his family. My son has a family of 4 children and a wife who is handicapped and his income is very restricted by issues beyond his control. In short, it is a very difficult challenge to find the right home for him and his family. When I first met Mike, I made him aware of all the intricacies of the situation and what I wanted to accomplish. I was greatly surprise to see Mike's reaction and understanding of the task at hand. He has been a great help, providing us with options we haven't even thought about before. He is very prompt in answering questions and many times I ask the same question more than once and he very politely answers all of them again. Mike goes beyond what we have expected from a real estate agent in getting information and different options. Sometimes I feel as if he were looking for a home for his own family. My husband Dan and I know that we can trust Mike with a lot of confidential information and that we will get all the information needed to make a sound decision. Dan and I feel that he is not only a person who will help us find the right home for my son and his family, but also every time we call on him we feel like we are calling a friend. His friendly and professional attitude makes us feel at ease and we know we are working with the right person to accomplish a very difficult task. Isabel and Dan
Brooke Webster
01/01/2011
Bought a Single Family home in 2011 for approximately $500K in Folsom, CA. How does one say thank you enough for the level of professionalism and caring we received from Villa Properties? Cynthia and Mike spent an over-the-top amount of time making sure we looked at every possibility until we found our perfect home. Once we found our home Mike took the time to make sure that he was available to oversee every detail and answer every question. We had questions and Mike made sure we had all the answers in a timely manner. Buying a new home could have one of the most stressful events in our lives, but by choosing the Villa Properties team our family was able to enjoy the excitement of a new home worry free. Thank you so much Cynthia and Mike!
Christine Perezalonso
10/01/2010
Bought a Single Family home in 2010 for approximately $700K in Cambrian Park, San Jose, CA. From start to finish our house buying and selling experience has been wonderful, yes you read that correctly! You hear horror stories about the real estate market and how long it take some people to buy their homes, but we didn't experience any of that with Villa Properties. I don't sit here and say that just because the owners are …my sister Cynthia and brother-in-law Mike! Their expertise listed our house at the right price, we got an offer the first day and we sold in a week over asking price. After we closed on our house they diligently searched with us to find our new home. They knew our main goal was to get in to a good school district and they stuck to that. Within 2 months of looking we found our home and closed escrow in 30 days! That didn't just happen on it's own, they made sure we had all our ducks in a row, our loan was underwritten & we were ready to go when we found our dream house. Obviously there were some stressful nerve racking moments, but they helped us navigate through that with out having to binge on chocolate too often! What I love is they both have a variety of experience and knowledge, not just in real estate, but mortgages and construction as well. They helped us have a vision for our home, a realistic one. They were honest when they thought we should consider a property and when they thought we should walk away. I can't imagine having to go through this process with anyone else! I thought to myself how could we have done this with someone we didn't know? The nice thing about Cynthia & Mike is that even if you are just meeting them for the first time you can count on the to be diligent, trustworthy, focused, dedicated & patient. They care about the process, the people and end result. Yes they are my family, but I guarantee that if you choose Villa Properties to help you make one of the biggest personal & financial decision's of your life you will not go wrong!
Fred Patin
08/01/2010
Bought a Single Family home in 2010 for approximately $550K in Manteca, CA. Wow! The job that Mike and Cynthia did was amazing! My wife and I couldn't be happier. My wife and I were very intimidated with the whole process because this was our first time looking for a house. From day one we felt like we were in great hands. We never felt pressured. Any question that we had was answered. And at no time did I ever feel like they weren't giving 110%. Over the few months of working with them, I must have called hundreds of times and every time I got very prompt follow up. My wife and I are sometimes tough customers to deal with but I had a great experience. Mike and Cynthia delivered! I give them two thumbs WAY up! I would highly recommend them to anyone that is interested in getting A++ service!
format_quote
I am a broker/owner of Villa Properties in San Ramon California. We specialize in residential real estate.