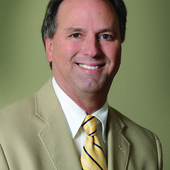 Mortgage and Lending
Mickey Walker
Zebulon, NC

—

Four Oaks Mortgage
Get to know Mickey Walker
It is my job at the beginning of this process that you understand how I work and what you should expect from me, if you decide to become a client of mine. I know first hand what it takes to be successful in this industry and that is why it is important to me that you become educated, not only about the mortgage process, but current rate trends in the industry. I work as a Certified Mortgage Planner, to help you manage your largest debt and to make sure it is performing properly in the market.
The 20+ years I was a PGA Golf Professional, I learned the importance of having a regular client base. I still have a relationship with these people and have transitioned from helping people enjoy a great game to helping people make critical decisions regarding financing their largest asset.
The type of financing you chose for your home is one of the most important decisions you will ever make so the more information I can gather from you initially, the better. Making the wrong decision could cost you thousands' of dollars. Given the fact that short term rates have gone up significantly faster than long term rates since 2003, I will make you aware of any risks associated with the products I suggest.
What you should expect from me during the initial consultation will be a gathering of personal information, which includes personal information, employment, assets, liabilities, any real estate you own and a form authorizing your consent to pull a tri-merge credit report. The other information I will need to know will be what purchase price range you are looking at, how much down payment, if any interested in making, what payment would you feel comfortable with, who the realtor is you are working with and how you would rate their performance.
Other items that are also of importance for you to consider are:
How long do you think you will be in this house?
Do you want to create equity in this home?
Are you aware of options to avoid Private Mortgage Insurance?
Did you know Private Mortgage Insurance is Tax Deductible now?
Are you interested in conserving capital or achieving the lowest possible payment?
What are your long-term financial goals?
Do you know all the down payment options?
What concessions is the seller giving?
Do you have a house to sell for this transaction?
What types of programs have you considered?
What is the most important component to you about the loan process?
What is your preferred form of communication during this process?
What overall payment are you looking for?
Have you begun looking for a home?
What geographic areas are you considering?
When do you anticipate this move?
Do you know why closing at the end of the month does not save you money?
Do you know what an APR is and what it means?
With this information I will put together a list of products and my recommendation on which way you should go based on the information that was given.
I want you to know that I enjoy long term relationships with my clients who rely on me to help them make critical decisions regarding the financing of their largest asset. As one of my clients you are welcome to call me at any time to discuss products or trends in the market. All your information will be kept in a database and monitored for any potential refinance opportunity, if the market changes, that would save you money, That is my commitment to you and all my clients, and the main reason I have life long relationships with my clients.
Should you decide to become a client of mine, and you are ready to make an offer on house, I will prepare a pre-qualification letter on your behalf and forward it to the appropriate person. If your offer is accepted and a closing date is set, I will submit your loan for approval and advise you what documents you will be responsible for providing, and in what time frame they will be needed to insure a smooth transaction.
I have aligned myself with top realtors, attorneys, home insurance agents, appraisers, CPA's, and financial planners. Nearly 100% of my business is referral based from past clients, realtors and the professional people I do business with. If you should need a recommendation for any of these, it would be my pleasure to provide that service.
One of the greatest services we offer our clients is Free Pre-Qualification. This process only takes a few minutes and can save you thousand's of dollars when you shop as an approved buyer. We will prepare a letter for you to verify that you have been pre-qualified so you can negotiate with a seller as a cash customer
Mickey Walker's Blog Posts
Introducing a fresh new look for your Profile.
Click the 'Edit Profile' button below to enter 'Edit Mode' and continue the tour.