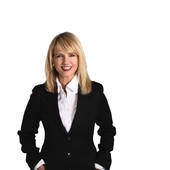 Lic #01443231
Real Estate Agent
Michelle McCarthy
Experienced Realtor Call 415-279-5329
Tiburon, CA

—

Berkshire Hathaway

Berkshire Hathaway HomeServices
Born and raised in Marin County and very experienced and knowledgeable with Marin and the schools. Contact me anytime to purchase or sell in Marin.
Get to know Michelle McCarthy
POSITIVE ATTITUDE - POSITIVE RESULTS
Michelle brings 20 years of working with people and a wealth of knowledge of the Marin and San Francisco real estate market.  She is a fourth generation Marin County Native and well versed in commercial and residential real estate. She has been in the real estate industry since 1990 with 10 years of sales experience prior to real estate. As a full time Realtor, her clients, both buyers and sellers, benefit from her years of knowledge of the area and the value of investing in real estate. 
She listens to her client's needs and concerns and provides exceptional personalized service. Michelle is the consummate real estate professional who brings experience, knowledge, patience and persistence to her job. Michelle's emphasis on personal service and dedication is crucial in helping you make a decision as important as investing your money in real estate. She can be reached easily by phone, email or text. You can reach her at (415)279-5329.
Follow Michelle:
Organizations
National Association of Realtors California Association of Realtors Marin Association of Realtors VP of Mont Marin/San Rafael Park Neighborhood Association Volunteer with Marin Education Spelling Bee
 Personal Statement
 "My focus is to provide the highest level of personalized service to my clients by listening to their needs, good communication, negotiating for the best possible outcome and working hard until the desired results are met."
Michelle McCarthy's Blog Posts
Certifications
She specializes in listing and purchasing residential and commercial properties. 
Skills
Great communication, negotiation and sales skills.
Testimonials for Michelle McCarthy
From My Clients....

04/08/2014



"Great Experience...I listed my home with Michelle and I could not have been more pleased. Her follow up skills were second to none and I really admired her tenacity with my complicated transaction. I will continue to refer friends, family and clients to her as I am more than confident everything will run smoothly."
D. McNeill, Tiburon

"Very Helpful...Michelle went out of her way to make this process as painless as possible. We were moving from one county to another and she always worked with our schedule to meet us at the most convenient location."
Julie and Mike, Petaluma

"Michelle a Five Star Realtor...Although the market was very slow and there were many homes for sale in Novato at the time, we put our home on the market with Michelle. It sold quickly and for a very good price. Michelle's combination of real estate smarts and positive energy helped the sale to progress smoothly and the process was painless. You won't find a more savvy, dedicated agent!"
Margaret and Dan, Novato

"When we needed to move to the Bay area for work, Michelle helped us through the very difficult task of trying to determine exactly where to settle down, and helping the family find a location with the right balance between great schools, reasonable commute, and a healthy environment. At first this meant a temporary rental, but eventually a new home was found. Michelle was there to help us through the process with an extraordinary amount of patience and an alert attention to detail. Her ties to Marin County are well established and we were able to benefit from her experience as we found our own niche in this community." Nicole and Mazen, Ross





"Michelle was a pure joy to work with. She was very patient with us, as we had been looking for a house for over 3 years. When we found the right house, Michelle went to work for us! She coordinated the inspection and worked with contractors to get us quotes for work needed to be done on the house. She negotiated very well on our behalf with the sellers and also the lender and title company. We had a short window to close - less than 30 days. Finally, Michelle bought us a 1 year warranty on our home after we closed - what a great gift.I would highly recommend Michelle. She grew up in the area we purchased our home, so she knows the history of the neighborhoods and a lot of the homes & families who live/d there.. Super friendly, very enthusiastic, knowledgeable and most important, PATIENT! :-) I will honestly miss working with her (sorry, but we aren't moving for a looong time!)."
Sean and Shawn, San Rafael

"Michelle is wonderful to work with. She is very positive and uplifting to work with. Michelle always responded to our needs, never forced us into decisions, she always asked what we wanted and needed, and gave us the pros, and cons of our decision. How lucky were we, that she was there to show the house to every interested person. She also help us get the house ready for viewing. A great, honest, and wise agent. We would use her again. The house sold quickly and for a very solid price."
Dan and Tay, Cotati

"Michelle helped me sell my home in Novato. I was so grateful she helped me with pricing and staging it. It sold in 30 days. She was so patient and helpful."
B. Robinia, Novato

"Michelle sold 98 Lucas Park Drive in San Rafael in a tough market within a month. We received a cash offer and we were thrilled. She helped us price it, stage it and prepare it for sale. She is wonderful."
K. Levesque, San Rafael

"We rented in San Rafael, and Michelle, knowing we wanted to stay in downtown San Rafael and the date we needed to purchase by to keep a favorable tax rate, never gave up her search to find us the perfect home. The home we just purchased was sold at auction and Michelle, knowing the quality home it is, called the new owner and told him she had potential buyers if interested in selling. We put in an offer immediately and moved into the house less than 2 months later. Our new home is so beautiful that we couldn't be happier, and it wouldn't have happened without Michelle."
Margaret and Dan, San Rafael

"I was looking at renting out our house and looked to Michelle for guidance on how to prepare the house. In one visit she was able to give me recommendations and a plan. Michelle rented out our home within a month. She seemed to have an answer for any question I had re: handyman, plumber, carpeting etc. I didn't need to go to "ask.com" I just asked Michelle. Professional, friendly, prompt and dependable. I highly recommend her."
K. Maroka, San Rafael

"Michelle McCarthy is a native of Marin County and knows the area like the back of her hand. What I liked the most about Michelle is her honesty and dedication and her excellent work ethic. She puts 150% into doing the very best for her clients. I highly recommend Michelle as an agent for anyone either selling or looking for a home."
K. Foss, Tiburon

"I was new to the area and Michelle took the time to show me around. She was patient while I developed preferences. Ultimately, she helped me find a house that is right for me."
Nicola and Wilson, San Rafael

"Michelle is the most compassionate, responsible, truly "human" realtor we have ever worked with. She cared about our family and the underwater situation we found ourselves in. After 24 years in our house we were faced with the trauma so many families have found themselves in recently. She tried for a "short sale" for about a year but with the poor economy it didn't happen. That was all she was committed to but she then took up our cause and dedicated herself to helping us find a wonderful rental that actually reminds us of the surroundings we were forced to leave. She navigated the whole lease thing with the property manager. It's a different world than owning your own house; last time we rented it was 1973! Michelle helped us to accept the change and loss and see this as a new opportunity. We recommend her without hesitation; she has a wonderful positive energy that will inspire you!"
Marsha and Michael, Mill Valley

Introducing a fresh new look for your Profile.
Click the 'Edit Profile' button below to enter 'Edit Mode' and continue the tour.