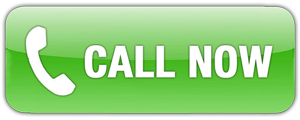 Get to Know Matt Martel - (603) 723-0521
I am a licensed NH Realtor and Associate Broker. I'm also co-owner of RE/MAX Northern Edge Realty located in Berlin, NH, RE/MAX Northern Edge Realty located in Lancaster, NH & RE/MAX Northern Edge Realty located in Colebrook, NH. I specialize in representing my clients in the purchase and sale of single-family residences, commercial property, land parcels and income property in and around the Berlin - Gorham NH area. I truly love the area and pride myself on my knowledge of current transactions, school districts, neighborhood information, and related services, including mortgage, insurance and inspection information.
I am a customer driven Realtor dedicated to achieving results and providing exceptional service. If you are in the market to buy or sell a home, I will put my 12 years of real estate expertise to work for you!

Call or Text me today @ (603) 723-0521 - Email: martel.remax@yahoo.com
7 Mt. Carter Drive located in beautiful Gorham, NH
Built in 2001 with quality craftsmanship and materials, this spacious home is situated on 3.16 acres, handsomely accented with Field-stone walls. The back of the meticulously landscaped yard adjoins the White Mountain National Forest and is bordered by the beautiful Stony Brook and Stony Brook Trail which connects to the Appalachian Hiking Trail. Enjoy your own private swimming hole on those hot summer afternoons. Though this location lends to privacy and serenity, it is convenient to golf courses, fishing, hiking trails, downhill skiing and cross-country ski areas and ATV/Snowmobile trails yet is still within 3 miles of town, schools, shopping, and dining. Here, in this park-like setting, while listening to the brook and surrounded by foliage, you can relax and enjoy watching an abundant array of birds, fox and the occasional moose. This is the perfect home to enjoy with family and friends either as a permanent residence or as a vacation-home. 30 Minutes to North Conway. Asking Price: $329,000
Skills
Buyers, Sellers, Relocation
Pam Feldhouse
10/20/2017
Matt was by far the best realtor we have ever worked with. Enthusiastic, professional, experienced and knowledgeable. Would highly recommend Matt for all real estate needs.
Elizabeth & Dick Jason
09/16/2017
Matt recently helped us with the listing and sale of our property. What a great experience. Matt was always available and made the process super easy. I highly recommend Matt and his agency for any of your real estate needs. I loved that he would answer questions immediately via text or email. Matt is honest and has a great deal of integrity. We appreciate the help that we got. Thank you!!-
Kelsey Andre Hunt
07/05/2017
Matt knows his market very well. He is super helpful and communicative and was amazing to work with even though I was 8 states away. He was very attentive and available for everything I needed and then some. I would recommend him in a heartbeat to anyone and hope to bring him more of my business in the future!
Charlotte Calacci
04/17/2017
The property was listed for 9 months by another realtor and though there were interested parties, it did not sell. When this realtor retired, Matt Martel took over our listing and immediately the showings increased, communication with us improved and at times became daily. The listing was released to more media..zillow and real estate magazines, for example and the property had a larger audience. Once offers started coming in Matt guided us through the negotiations, never telling us what to do, but offering guidance as we asked for it. It was winter time and we had concerns about turning the heat & water back on for inspection because we lived so far away. Matt checked the property for us to be sure we did not have frozen pipes, giving us peace of mind. I HIGHLY recommend Matt Martel as a realtor.. he is professional and knowledgeable, but mostly he is a person who genuinely wants to help and do the best he can for his clients.
Kathy Case
03/30/2017
Super friendly….most helpful,,contacts you and keeps you posted, all around great transaction..would most definitely give Matt's name and Remax northern edge realty to all my friends..As a matter of fact ..I did just that this am..a co-worker has a friend looking for property in the Gorham area.
Robin Burlock
03/27/2017
Matt will do everything possible 2 sell your property..It will be advertised everywhere and he always keeps you up dated. When you need to talk to him leave a message he always calls you rite back..I was very happy and would call him again...
Albert Montesi
03/27/2017
I was told abut Matt Martel by my brother and that was the bast thing. Matt seemed like one of the family and I need to sale the home fast and he gave me what I need to do for the home. I till any one abut Matt, and he did fiend some one to buy the home in 2 mouths and with 12 years of EXPERIENCE YOU CAN NOT GO WRONG with Matt from RE/MAX Northern Edge Realty. A big thank you.
Helene Rayborn
02/29/2016
Matt was awesome! He was very knowledgeable about the home and other homes in the community. Since I was from another state Matt was able to provide info on the community and neighborhoods, service providers, history on the town's heritage. He was very honest, friendly, very thorough, represented me well with the owner's realtor, and he went above and beyond his duties to complete our sale. I highly recommend Matt to buy/sale your home!
Ron Young
12/25/2015
MATT IS A MAN OF GREAT INTEGRITY, HIS NO BULL AND COMPLETE HONESTY WAS A VALUABLE ASSET TO MY SELLING MY HOME. HE IS TOTALLY A MAN OF HIS WORD AND EXTREMELY PROFESSIONAL. THE MARKET BEING WHAT IT IS DICTATED FACTS AND THINGS I DID NOT WANT TO HEAR, BUT I WANTED TO SELL MY HOUSE IN A REASONABLE AMOUNT OF TIME, AND MATT SHOWED ME HOW TO DO THAT SO I COULD MOVE ON TO THE NEXT CHAPTER OF MY LIFE. THANK YOU REMAX, AND A SPECIAL THANK YOU TO MATT MARTEL.
Doreen Thomas
12/04/2015
My husband and I were very apprehensive regarding the selling process of our home and the memories of 35 years. Matt was professional, compassionate, responsive and just wonderful with the entire process. Matt responded to every phone call and email with utmost timeliness and answered every question honestly. I can not say enough about Matt and would recommend him with the highest praise.
Giselle McKenzie
06/25/2015
The family enjoyed working with Matt. His knowledge assisted us in selling our parents house after my Mom passed. He gave us comparable information on similar homes. Our goal was to price the house to sell and get a fair price as well. He contacted us before all showings and was present at all showings even if not his own. He and I stayed in touch via email and cell phone. All responses were prompt. We received 3 offers on the same day. Matt reviewed them with us and suggested we might consider a counteroffer to the one we chose. The family decision was not to counteroffer as we felt is was within the range we had decided upon. The closing occurred 46 days after the date we put the house on the market. The experience in working with Matt was terrific. He made the experience pleasant and painless. I and I'm sure other family members would recommend Matt if an inquiry was made.
Gage Hansen
02/06/2015
Matt Martel was a consummate communicator, helping me as a buyer, negotiate all of the many small details involved in selecting and contracting and purchasing a home. I was amazed at the number of details. His insight and experience were incredibly valuable. His knowledge of the local area is unsurpassed. His endurance and patience and supportive attitude helped a fairly inexperienced buyer like me enormously. I highly recommend Matt if you need to find a home in the area! I looked at a few houses with Matt of my choosing, but he ultimately found me the home I purchased. Let him show you what he does best!
Gill Mejias
11/21/2014
We are in the process of a government relocation and Matt has provided expert guidance through the process. With his years of local experience there is no better agent in the area. Thanks Matt!
Kathleen McCosh
04/10/2014
Matt was a pleasure to work with, professional and open to hearing my thoughts and concerns. He gave me appropriate advice and was considerate and trustworthy when showing my property. He got it sold in a tough market!
format_quote
Associate Broker, Co-owner and REALTOR@ with RE/MAX Northern Edge Realty located in Berlin, NH. Servicing the North Country of NH. Call or Text me today, (603) 723-0521