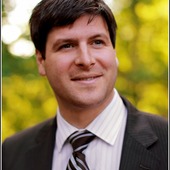 CT.RESIDENTIAL 079-0442
Real Estate Agent
Mark Pires
Creative Marketing & Personal Aerial Photography
New Canaan, CT

—

Coldwell Banker Previews International

Coldwell Banker Real Estate LLC
Renovation & Design Advisor. Free Personal Aerial Photography & HD Video. Previews Luxury Home Specialist, A State of the Art Real Estate Experience
Get to know Mark Pires
Currently Ranked #3 in the State of Connecticut with Coldwell Banker Residential in 2014
I am a proactive real estate agent that always thinks of fresh creative marketing ideas for my clients.
I received news acclaim recently for pioneering the use of personal Aerial Technology in the Real Estate business.
Being able to shoot aerial photography
of each of my listings every day of the week at any time of day
is a huge value for my sellers! I wake up every day the same way,
I think, "what can I do today to sell my clients properties? What outside the box idea can I come up with to get more eyes on my listings today to make that deal?"
I believe my new value service of providing Aerial Drone Photography and Video
will be the wave of the future. 
I am sure others will follow because it is really cool concept
My clients are afforded every convenience that any other agent can offer but they also are
afforded complimentary Aerial Coverage
which saves them an average of $250-300 per flight..
On an average I shoot each of my homes once a month which means my clients are getting added value when they hire me to sell their home! 
Check out the exciting news coverage that I have been receiving for my use of Technology!!
Thank you for reading my posts!
Mark Pires
FOX News CT., Sept. 21st, 2013
 http://foxct.com/2013/09/20/the-sky-is-the-limit-for-a-new-canaan-real-estate-agent/
Channel 12 News, Tuesday Sept. 17th, 2013
 http://connecticut.news12.com/news/real-estate-agent-mark-pires-using-quadcopter-to-market-properties-from-above-1.6091343
Hearst CT Newspapers Business Section Thursday Sept. 12th
 http://www.ctpost.com/realestate/article/Drones-taking-off-as-real-estate-marketing-tool-4807148.php
- See more at: http://activerain.com/action/agents_secure/linking#sthash.0XbabtOm.dpuf
Mark Pires's Blog Posts
ActiveRain Community
–

over 7 years ago
ActiveRain Community
–

about 8 years ago
ActiveRain Community
–

about 8 years ago
Real Estate Sales and Marketing
–

about 8 years ago
FOX NEWS FEATURE: Mark Pires invests in Drone Technology to innovate his real estate business.
Real estate agents try all different methods to get potential buyers in the door — the newspaper, internet listing, and open houses. But a New Canaan agent has gone a bit more "high tech" and "higher up" to get your attention. He's using an "unmanned aerial system." Mark Pires has been using this quadcopter for clients who have asked him to get aerial views of their homes in hopes of selling them faster. The copter costs about $5,000, and Pires says the response has been good. "It's not a cheap investment, but I don't charge anything to my clients for it. To me, it's how I can sell my property faster and how to it in front of people to get that wow factor," Pires said. The FAA has restrictions on commercial use of such devices but, Pires says, since he doesn't charge for the service, it's not for commercial use. Currently, seven of his clients have signed on to get their homes photographed from above by the quadcopter. Read more: http://foxct.com/2013/09/20/the-sky-is-the-limit-for-a-new-canaan-real-estate-agent/#ixzz2fvhUrOex
Certifications
I provide exceptional service to my clients, I am proactive, professional and above all I am creative., I offer free construction advice to each and every client. Some require that input but others are fortunate to have an agent that understands the inner workings of the house they are interested in. I can help you diagnose the issues in any house and I have a large contact list of contacts that will move quickly to get anything you need done and most sub contractors offer my clients additional discounts for working with me.
Previews Luxury Home Specialist
Renovation & Design Advisory Team
Relocation Specialist
Internet Marketing Specialist
Awards
My current awards are...   
#3 in Connecticut with Coldwell Banker Residential in 2014
2013 International Diamond Society Award Winner given to the top 11% of nearly 85,000 Coldwell Banker realtors worldwide
2012 International Sterling Society Award Winner given to the top 14% of nearly 82,800 Coldwell Banker realtors worldwide.
Coldwell Banker New Canaan CT #1 Sales Associate for the month of October 2012
Coldwell Banker New Canaan CT #1 Sales Associate for the month of February 2013
Coldwell Banker New Canaan CT #1 Sales Associate for the month of January 2014
Coldwell Banker New Canaan CT #1 Sales Associate and Closed Dollar Volume for the month of March 2014
Coldwell Banker New Canaan CT #1 in Closed Dollar Volume for the month of April 2014
Skills
Negotiation, Gorilla Marketing Specialist, Home Renovation Advisor, New Home Construction Specialist, Staging & Design Advisor, Home FLIP Investment Specialist, Creative Representation, Listing Agent, Promotor, Innovator, Published Inventor, Published Poet, Professional Actor, Voice Over Specialist, Singer, former MTV Music Artist, Published Songwriter & Musician. Professional Entertainer.
Testimonials for Mark Pires
Geoffrey & Sue Pickard

10/05/2013

Headline: Mark Pires--More Than Just a Realtor. He's very creative and has boundless energy and drive!

When my wife Sue and I decided to sell our New Canaan home of 24 years, we didn't just want any realtor. In fact we had befriended a number of area realtors over the years and we called each to say we were selling but would not ask them to represent us. Basically we wanted to be able to talk very frankly and candidly with our realtor along the way and not feel badly about being critical of the service if it was warranted.

Enter Mark Pires from Coldwell Bankers Realtors in New Canaan. We had heard about Mark and his energy and creativity in selling homes. The market in New Canaan was not exactly booming when we chose to sell. Mark came over for a meeting. He was dressed in a suit and tie ( his everyday garb) and was an immediate hit. A hit not because he could represent 20 years of selling success in the area, but because of his genuine enthusiasm and creative way of thinking. Mark is a glass half full kind of guy! He's a real Mr. Positive but also realistic about what it takes to sell these days.

We listened to his story, asked a bunch of hard questions and agreed to sleep on his proposal. We acted in a day or so and signed an agreement for 6 months which we later extended. Another selling point for us with Mark was his promise to personally be at each and every showing. No lock boxes!

Mark also impressed us with his renovation and construction knowledge, addressing buyers questions about enlarging a room or adding a deck or even doing major expansion work on a property. He could even quote a range of costs to do such work. We were never dissatisfied with Mark or his creative approach to selling in a tough market. He went above and beyond the normal experience with his personal emails, newspaper ads, endless phoning to prospects and realtors from near and far, Mark even invested in his own drone quad-copter equipped with a high definition camera to shoot videos and images of our home from a few hundred feet above. Yes, Mark uses technology in very creative ways to help to differentiate his clients' homes from the competition.....and he has been very successful! In this day and age, Mark is an agent that is offering more personal service then everyone else, a hands on proactive realtor that always thinks outside the box for his clients. I expect that my friends and contacts will be calling on Mark to sell their homes as he successfully did for us!

Sue and Geoffrey Pickard
New Canaan , CT


Alberto & Elizabeth Santarelli

05/25/2013

Dear Mark:

Albert and I wanted to thank you once again for all your help in finding us the perfect home in Westport, CT. Right from the beginning, you kept us posted of anything you thought might be of interest.
You always made us feel like we were your sole focus (sometimes daily)…a challenging feat with everything you had to juggle!
We certainly gave you a real challenge with all of our demands, but you remained patient with us throughout.
Your professionalism, knowledge of the areas we were exploring and genuine concern in finding us what we wanted remained every step of the way.
No matter how all over the map we seemed, you never once buckling under the pressure of our craziness! We thank you for going above and beyond from start to finish.
I wouldn't hesitate in recommending you to anyone and will certainly pass on your contact information to anyone we know of looking for a home.
Once again, thank you very much for a job well done!
Sincerely,
Elizabeth & Alberto Santarelli


"I am writing you to commend Mark's work representing us on the purchase in Old Greenwich. From identifying the opportunity, to carefully negotiating the sales contract, Mark impressed us with his maturity and attention to detail. We can't believe it is his first sale! He conducted himself as a seasoned real estate professional on a very tough negotiation with the seller's agent and their representatives. Just wanted you to know that you have a very talented salesperson in Mark, and it has been a pleasure dealing with your company, in no small measure thanks to him."

Best regards,

Rafael

Introducing a fresh new look for your Profile.
Click the 'Edit Profile' button below to enter 'Edit Mode' and continue the tour.