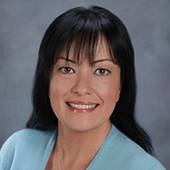 Real Estate Broker/Owner
Marie Haydock
Simplifying Real Estate
Redmond, WA

—

Evergreen Global Homes & Land | RSVP Real Estate
Bellevue WA; Redmond WA; Kirkland, WA; Issaquah, WA; Mercer Island, WA; Renton, WA; Seattle WA;
Lynnwood,WA; Bothell, WA; Lake Forest Park, WA; Bainbridge Island, WA; Poulsbo, WA; Silverdale, WA; Bremerton, WA;
Sequim, WA
---
Greater Seattle Area Real Estate Broker, providing excellent service to home buyers and home sellers in the Seattle area, incl. Redmond WA Bellevue WA Issaquah WA Sammamish WA Seattle WA Poulsbo WA
Get to know Marie Haydock
Evergreen Global Homes & Land was founded by Marie Haydock.  Marie is an expert real estate investor, marketer, and business development manager.
After satisfying years in the environmental nonprofit world and as a science professor, Marie refocused her career on what she loves most: creative expression through Entrepreneurship.
For the past 15 years Marie has honed her expertise in real estate investing, marketing and sales.  Her joy, experience, and intuition for real estate prove to be a powerful combination that clients love!
Marie Haydock and Evergreen Global Homes & Land focus on serving clients throughout western Washington.  Her Team helps people find their first home, their forever home, and their retirement home in King, Snohomish, Skagit, Kitsap, and Clallam Counties.  When people are ready to list their home for sale, Marie's full-time Marketing Department uses the perfect blend of data driven marketing (conversion rates, academic research, and case studies) to ensure that each home listed for sale has a global reach and sells for the highest amount of money in the shortest amount of time.
Working with Marie isn't all work and no play.  She knows that her time with her clients is special, helping them successfully complete one of the most significant events in their lives, the buying and selling of their home.  It's a time to work and also to get to know one another.  Marie's transparency and candor melt any tension away and conversations easily arise around gardening and hiking in the Pacific Northwest, traveling in Europe and Asia, children and family, culinary exploits, and even stories about her adopted stray puppy Terrier mix, Bridget.
---
Will this be the year?
Marie Haydock and her Team at Evergreen Global Homes & Land have worked with hundreds of people from around the globe to build extraordinary lives by finding their dream home and building financial wealth with real estate.
Contact Marie today at 425-495-0394 or email Marie and take the first step.
Marie Haydock's Blog Posts
Home Buying
–

over 2 years ago
Home Buying
–

over 2 years ago
Home Buying
–

over 2 years ago
Real Estate Sales and Marketing
–

almost 4 years ago
Testimonials for Marie Haydock
Taylor C. - Montessori School

10/20/2015

"Marie helped me buy my cute house with a yard for my puppy dog! I had been working with another real estate broker but the fit just didn't seem right. They kept showing me homes I either couldn't afford, or required way too much work. When I met Marie, I had a feeling she would be the right person to work with me, and I wasn't wrong. She was really patient and helped me to understand all the steps in buying a home. We looked at several different towns, and she really took to heart my desire for a place close to my family but with a large yard for my dog. There was so much work and so many surprises in the buying process, but Marie hung in there and was truly my champion, making it all possible. She is awesome!!!"

Donnis R. - Labor and Industries Dept.

11/29/2014

"Marie was such a pleasure to work with to buy my house. I am getting close to retirement, and I wanted to buy a home that was not only good for me now, but would be a good investment property for me down the road when I retired. Marie took the time to consult with me about my investment interests and we put together a plan to help me build my real estate portfolio. We looked at many different types of homes, from tear-downs and fixer uppers to new construction. This helped me to decide what type of property I would be most comfortable with. Based on her recommendations we found a lovely home in a growing community that's going to work out really well. It's a turn key property and I can move in right away. In the future, it'll be a great rental property as well since it's near great restaurants and shopping, and is in an easy commute location. I couldn't be more pleased! I have purchased and sold several properties in the past 30 years, but never have I learned as much about real estate as when I worked with Marie. I have already recommended Marie to my kids and would recommend her to anyone!"

Laura P. - Washington Housing Authority, Retired

10/19/2011

"Marie was such a dream to work with! She was so kind and patient. It was time for me to downsize and find a little place just for myself, and Marie took the time to walk me through everything I needed to do to get my home ready to sell and she found a lovely cottage for me to move into nearby. She understood just what I needed. It had been many years since I had purchased a home, and everything was so different. I'm so glad I had her to help me."

Derek K. - Massage Therapist

01/12/2010

"Marie helped me sell my house, when everyone told me it couldn't be done. I had bought my house just a year ago, when the real estate market was falling, and in the past year the market continued to drop. I needed to sell, but I didn't want to lose money on it either. I just stayed focused on the outcome I wanted, and looked for an agent to help me. I had met some others, but no one seemed right until I had a chance to talk with Marie. I listed my house with her and within a month we had multiple offers and I sold the house for more than I bought it for a year earlier! She's truly a light beautiful soul, and I'm so happy we worked together."

Vicki L. - Chase Bank

10/15/2009

"My fiance and I had been thinking about buying our first home together for about a year. We weren't sure what our options were. When we contacted Marie, she took the time to walk us through our options, and suggested communities we would like and would be close to our work. Now we have a townhouse that's perfect for us! It has a 2 car garage, and huge kitchen, and it's less than a mile to go shopping. I couldn't believe we could find something like this, and it's been wonderful! I highly recommend working with Marie."

Calvin F. - Boeing

09/30/2009

"I had been looking at homes online everyday for over a year before I was ready to buy a house. I gave Marie a call and told her about the homes I had found that I wanted to see. We looked at places for several days and none of them were really right. I thought it would be easy, but when you see the homes in person they're not always like you expect, so I was pretty disappointed. But, Marie really listened and finally she said "why don't we look at one I've found." As we were driving to the house, I was reading the listing information and I said "Wow, I love it already!" The home had every feature I had said I wanted. Don't know why I never saw it earlier. Marie really helped make buying my first home possible. I know I will be working with her for years."

John B. - Cobalt Mortgage

06/27/2008

"Marie is a focused, driven, and thoughtful entrepreneur who really understands the real estate industry and works hard to provide quality resources, opportunities, and services to her clients and business associates."
Introducing a fresh new look for your Profile.
Click the 'Edit Profile' button below to enter 'Edit Mode' and continue the tour.