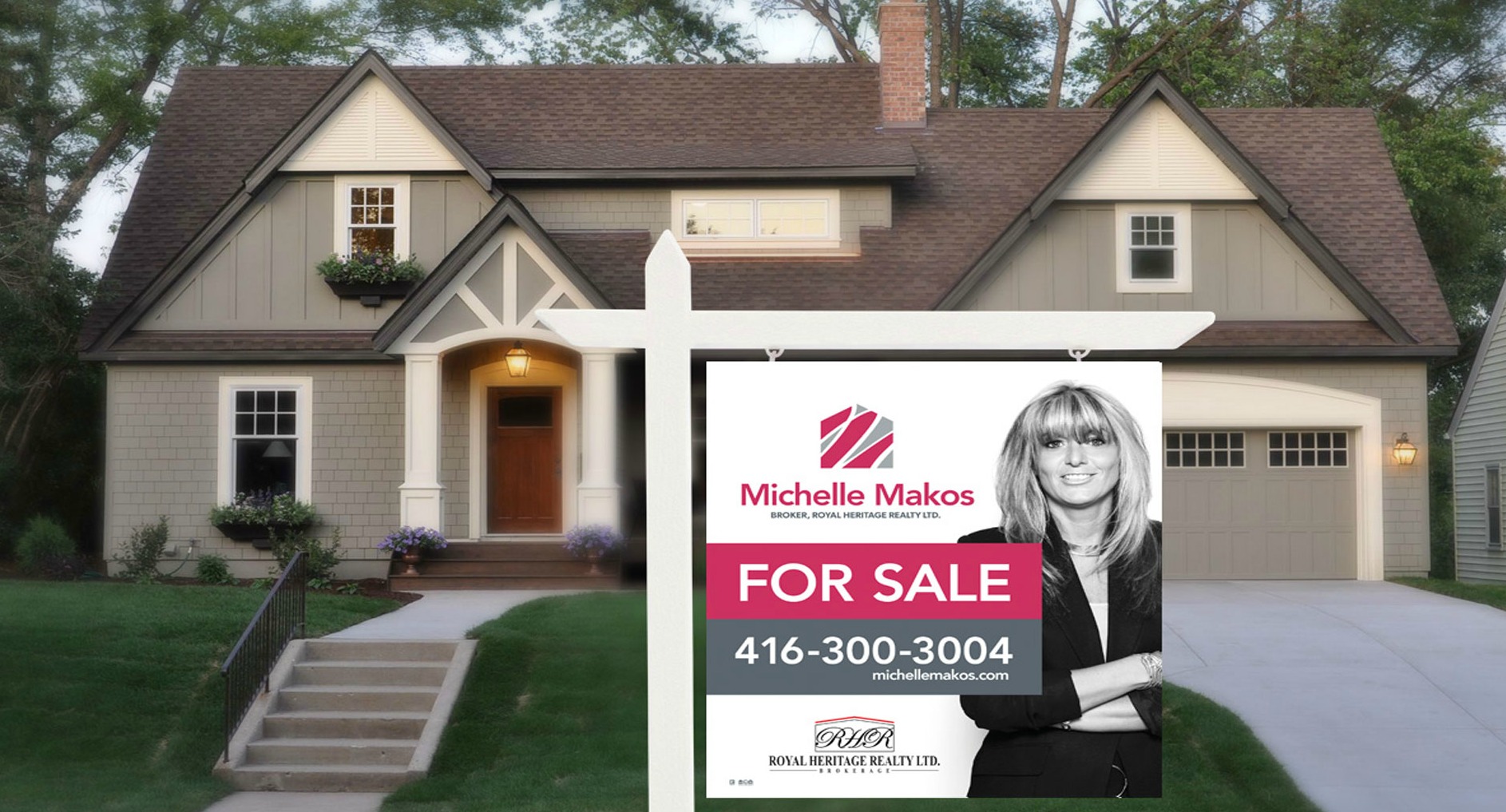 Get to Know Michelle Makos
Real estate is more than just buying and selling properties. It is about making life decisions and choosing the right person to help you along the way.
It is important for you to understand who I am as much as I will work to understand you as a client.
I want you to be confident that I will do my very best to make buying and selling your home a very positive, worry-free experience and I have the tools and resources I need to do so. 
When you call me, you will get me.  You won't get someone who works for me that has no idea who you are.  What you see is what you get .... Michelle Makos.  I believe that if you treat people fairly and honestly, they will repay you ten fold with referrals and kind words.  I pride myself on my word.  I mean what I say! 
Having said that, I look forward to working with you !!!
Certifications
Michelle was recommended to us by a friend when we were looking to sell our first home. As soon as we saw her site and read some of her clients' experiences, we knew that she was the right realtor for us; which was definitively confirmed during our first meeting with her.

Her enthusiasm and industry knowledge blew us away and helped us to become much more excited than nervous about selling our home.

Michelle took the time to sit and talk with us. She was very accomodating about answering all of our questions (this was our first time selling a house), and never made us feel like we were asking "dumb" questions. She has been very responsive, and all of our emails and calls have been answered very quickly.

Thanks to Michelle, our house sold in just a week at 99.6% of our asking price!

We have already recommended her to our friends, and will continue to do so!

Thanks, Michelle!!
•-          The Zelasko Family
Michelle brings such a great energy and attitude to the experience of buying & selling a house. She knows the Real Estate business inside and out, and she is such a fun and happy person to work with!
She always has time to answer questions and really makes you feel like you are important to her. We have recommended her to family and friends and will continue to do so.
Buying/selling a house can be a very stressful time, but Michelle makes it fun and exciting too!
•-          Ryan and Claire Peddle
I found Michelle on the internet when I was looking to find out about property values in Pickering and what I could expect to sell our home for.

My husband and I were separating and he elected to go with another realtor as he was taken aback by Michelle's positive energy. The other realtor had the property on the market for two weeks and nothing was happening. The only people viewing the property were other realtors from the same company as the one retained and we were already being given the suggestion to lower our price.

We changed to Michelle and within less than two weeks' time our house was sold, with no price reduction. She was highly professional, exposed our property extensively in that short time and the deal closed without a hitch!

What a woman. She's a very positive force to be reckened with and will serve all those she represents professionally, expediently, and with a wonderful sense of calm and humor, no matter what.

Thank you so much Michelle for assisting us.
Beverley Medland
I have been extremely fortunate to have worked with Michelle now on 2 home sales and 2 home purchases. The sale of my last home could not have gone better. Her professionalism is matched by her enthusiasm and loyalty to her clients. The presentation brochure of my home was far and away the best i have ever seen. I have kept copies of it to show my friends!! Wow!! The house was priced right based on her market analysis and it sold for almost the asking price.
On my purchase she worked with me and was more than accommodating when it came to seeing houses. In the end we found a house that suited my needs and she was not afraid to voice her opinion on all of the houses we saw. That sets her apart for other agents who are simply in it for the deal. She was genuinely looking out for my best interests and to get the home that met my needs.
I would recommend her in an instant with confidence. She is the first agent that i have worked with again and if i want to buy/sell again i am calling Michelle!!
Dennis Mondou
I found Michelle over the internet. I didn't know what to expect at first but it turned out to be the best decision I could have made!
She is a true professional in her field. During these tough economic conditions, we were able to sell our property in less than 2 weeks! Throughout the process, she stays on top of all issues and she makes sure that you are well informed via email/phone/text. I'm very impressed with her work and without hesitation, I would refer her to friends and family! Thanks again Michelle.
•-          Matthew Kim
 Contacting Michelle when we wanted to sell our house was the best thing my husband and I could have ever done! Not only did she keep my mind at ease during short time it took for us to get an offer and sell our home, she believed that our home was worth what we believed it was worth! Michelle is the greatest and we will for sure let everyone that we know that is thinking of selling their home to contact Michelle! Michelle, you are truly the best!
- The Gaynor Family
format_quote
Thinking of Buying or Selling Real Estate in Durham Region. I specialize in Pickering, Ajax, Whitby, Oshawa and Scarborough. Let me show you what I can do for you !