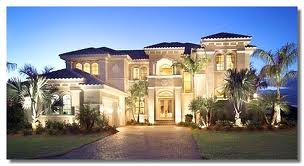 Get to Know Lori Gunn and Parveen Hughes
We pride ourselves in helping people find a house that perfectly fits their needs. Or making the home selling experience stress free. All the time, keeping your goals our focus. Servicing the greater Northeast Florida area for over 17 years and making this our home for over 28 years, we know schools and area activites that fit your needs. Call us today and lets work together to make your dreams come true!
Joelle Marquis
01/05/2016
Over the years I have bought and sold about 14 homes in various parts of the country - my experience with realtors is significant. Since moving here, I have bought and sold homes with Lori and Parveen (my grandparent's, my daughter's and some for non-profits) and have been incredibly impressed with their work. While there are many strengths to point out, the two that have made the greatest difference for me are their straight-forward, honest approach and their willingness to do whatever it takes. I will continue to utilize them and recommend them to family and friends.
Grant Coddington
03/15/2015
Have you ever had one of those experiences during a major purchase that went exactly as planned and walked away from it stress free? Me either, but these two ladies almost made that a reality for us! Now I'll have to admit that it was blind luck that we had the opportunity to work together. Being in the military, I am fortunate enough to have some programs that recommend people for certain business transactions. If a businessperson takes the time to get vetted through these programs, deals with the time constraints that almost every service member has to be flexible with, and can answer the myriad of "Type A personality" questions that ensue, then I certainly trust these programs to find extraordinary people. I was NOT disappointed and this was no exception to that assessment. From the onset, these ladies did not rest on their laurels and provided superb service. You may be thinking that the same aforementioned Type A personality would have a ridiculous set of standards when making a large purchase and you'd likely be right. Again, this team met the challenge with the answers and information they continually provided. The level of attention made it feel like we were their only clients and that is certainly not the case for their workload. I initially had done some research for standard criterion like the following: safety of neighborhood, potential resale value (because getting to stay in one area just doesn't happen), comparable price points in the area, convenience to work, ease of access to amenities, etc. My wife and I came up with a short list and submitted to Ms. Hughes after a brief introductory telephone call. Within hours of that initial contact, she had not only provided additional information on those houses on the list, but her own list of viable options based on our wants and needs. The next question was, "When can you look at these?" and we started our time together. Through all the tours of homes, disappointments because the houses were already under contract, and continual searches for new listings by them at all hours of the night so we didn't miss an opportunity, these ladies remained positive, upbeat and honest. They never had anything but my family's best interest at heart and made sure we knew that they wanted to help find our home, not merely make a quick sale. But even the best plans can go awry, because a quick sale was exactly what we managed when we found what we wanted. It only took a meager 21 days from the time we found our new home to the day we signed the closing paperwork! This included VA financing (trust in that government paperwork is no quick matter and think about how long it takes to get your tax return), necessary repairs on the 80 year old house to pass the rigors of a great inspection (both services they were able to be procured within a day upon our request), and all negotiations with the seller that was on the opposite coast! To say these women are tenacious representatives for our needs is an understatement. I cannot recommend Parveen Hughes and Lori Gunn more fervently to anyone interested in undertaking the daunting task of a realty transaction. Their professionalism and knowledge base is unsurpassed. Your only possible disappointment is that you won't get to work with this effective tag team long enough.
Courtney and Jason Poole
07/05/2014
My husband and I wanted to sell our house, but were incredibly nervous and unsure of everything that would entail. We called up Parveen and Lori, and right away they made us feel comfortable. They answered all of our questions, they walked us through the process, and they were always available, responding immediately to texts and calls. They made the selling process so easy and smooth for us, that we sold our house within a month. When it came to buying a house, Parveen was very active in showing us houses in which we might be interested. We would visit roughly 5-10 houses a week, mostly on the weekends, and she was an immense help in narrowing down what it was we truly wanted. They both worked around our schedule, and were always upbeat and positive. We could tell they truly cared about putting us in the house that was right for us. In the end, we decided to build in a new neighborhood. All the decisions seemed a little overwhelming at first, but Lori and Parveen were with us every step of the way. Because of them we were 100% sure of our choice and couldn't have been happier. Working with them was a delight, making the whole house selling/buying process an enjoyable, low-stress experience. For anyone who is looking for great realtors, who not only put you at ease, but also put a lot of effort and time into getting you in the right home, Parveen and Lori are the best around.
Earl Gosselin
06/15/2014
Lori and Parveen compliment each other so much as business partners. When Parveen wasn't available at the moment we had questions, Lori was there to answer them. And vice-versa. After looking at nearly 50+ homes to find the perfect one for us, they never gave up and just kept looking and showing us homes. It was by far a pleasure for us to be working with these two professional and knowledgeable real estate agents.
J. Eyraud
05/06/2014
These two are not just great realtors, but great people. The honesty, negotiation ability and respect they have for their clients is TOP NOTCH! I would recommend them to anyone selling or buying a home in Jacksonville. I look forward to working with them again in the future.