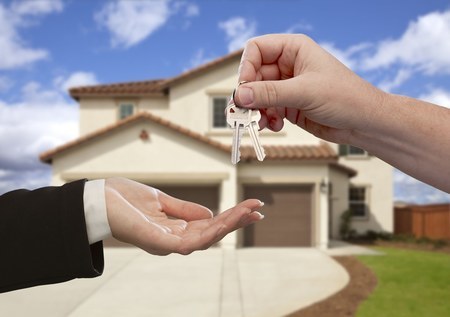 Get to Know Lee Hurst
I have had a passion for helping people in the Sacramento area with home loans for over 20 years. My knowledge and experience will insure that you get the best possible loan for your needs. Whether you are a first-time home buyer, move up buyer, investor or in need of a better interest rate or even a reverse mortgage, I will make sure that you get the best advice. You can speak with my directly on my cell phone (916) 834-1282
APMC NMLS# 1850
APM BRE# 1215943
Lee Hurst NMLS# 22791
Lee Hurst BRE# 01179903
Equal Housing Opportunity
Lee Hurst- Mortgage Consultants Group
Jim Swanson
04/29/2014
Lee is great with followup and thoroughness. Any time he has approved someone for a loan, we have always had a successful close. He is very creative and has lots of options to shape a loan package to anyone's situation. If Lee can't do it, no one can!
Patty Mackay
04/08/2014
This was our first home purchase and things couldn't have gone smoother. Helped us with every aspect. This was actually a great experience. Highly recommend Lee. Best part, he was ALWAYS available and answered any questions promptly. He even help us raise our credit score. If we were to buy another house, Lee would be the only person for the job.
Kerry Berkenpas
04/08/2014
When I planned to purchase my first house I had no idea what was involved in this process. I was so glad that I contacted Lee as he was extremely patient with me and very informative in the details of securing a home loan. He made me feel very comfortable and was always available for questions. Buying a home is stressful to go through and Lee made it a much more pleasant process. I felt very confident in his abilities to secure me the best possible loan. He kept me informed in all stages of the process which I think is very important. I also contacted Lee to help with a refinance years later. The refinance process went smoothly and again Lee was available for any questions and took care of everything. I have recommended Lee Hurst to my friends and family and would most definitely recommend him to anyone looking to secure a home loan or refinance.
Patricia Geary
04/04/2014
Lee did a wonderful job helping us buy our home. He was prompt, efficient, friendly, kind etc. He made everything easy to understand. We had everything done in a matter of a couple of weeks. We were very happy to have him help us. We felt comfortable having him in our home.
John & Dawn Zulim
04/02/2014
What an incredible mortgage loan expert! Lee and his team will go that extra mile for you and we know that from experience. He picked us up from a situation that we were ready to give up on and showed us there are people like him that care. And through all the challenges he prevailed and we're now in our dream home. Can't say enough except he's the one you would want to trust
Angelique Dillon
04/15/2000
We have trusted Lee with 3 home loans so far. He always ensures everything goes as smoothly as possible. I couldn't imaging going with anyone else.