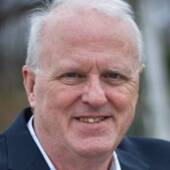 BR00225772
Real Estate Agent
Rob Lang
Local Expert in NE Central Kansas Real Estate Home
Shawnee, KS

—

At Home Kansas
FREE Email Alerts and More Researched Information and Stats About Houses Than Found Anywhere Else!! Northeastern Central Kansas area: www.AskRobLang.com
Get to know Rob Lang
Request your FREE copy of our $12.95 "Sell Your Luxury Property For More Money" book and your FREE "How to Select a Premier Luxury Marketing Consultant Guide
Full Value Cash Offer ($1mil or less) that allows you to walk away from your house with the cash. Full appraisal value offer (not 50 or 60 cents on the dollar type offers).
Off Market Properties For Sale through Rob Lang.
Dream Home Finder allows you to have many more houses to choose from vs listed properties.
Haven't been able to keep up on mortgage payments due to COVID?  Confidential cash offers.
Ever wonder why your offer didn't get accepted?
Ever wonder why other buyers are beating you to a house and putting it under contract before you?
Making Robert C Lang your real estate coach makes all the difference as well as email alerts are what give buyers the edge in finding the best properties first.
Do not go another day without using FREE email alerts.  Safe Unsubscribe instantly when your home search is done.  TEXT 785-393-2274 your email address, your minimum number of bedrooms, bathrooms, garages, if basement is required, city/cities, price range and you will be notified just as soon as a new listing hits the MLS.
SELLERS: Rob generates more buyer traffic to your home than any other Realtor due to marketing your home on 3 MLS's (Lawrence MLS, Heartland MLS (Kansas City), and Sunflower MLS (Topeka) creating websites for just your home, marketing your home on over 10,000 websites, creating and mass distributing a Virtual Tour and Video on your home, direct targeted buyer marketing, and much, much more.
Free Virtual Tour, Free Video of Your Home, Free Web Pages when I list your home so sellers, call 785-393-2274 now.  I will show you more than 50 reasons why you will want to list with me.
Want to BUY a home?
Easily Search for Kansas Real Estate or Missouri Real Estate By Price Range Just As Other Buyers Have Searched 
Robert C Lang (License in MO) & At Home Kansas (License in Kansas) Selling Kansas and Missouri Real Estate, 785-393-2274
www.AskRobLang.com is where you want to turn to call me, Rob Lang, for an appointment.  I will help you find the exact home that meets your needs.  I can show you all homes for sale in the multiple listing service.
Please contact Rob at 785-393-2274 or email Info@AskRobLang.com for the most current information.
If you would like to sell a home or find out your Kansas or Missouri Homes for Sale real estate home's value on today's market, please call Robert C Lang 785-393-2274.
What is especially unique about listing your home with me is that I will set up a video tour, dozens of photos, and place your house on over 10,000 websites using the latest in SEO (Search Engine Optimization). Using phrases like kansas, missouri, homes for sale, real estate, property, sell a house, or whatever a buyer types in, should point to my AskRobLang.com website or one of the other 10,000+ websites where I have placed your home.  
The Multiple Listing Service (MLS) is a very strong marketing tool offered only by REALTORS.  If you were to try to sell a home yourself, For Sale By Owner (FSBO), you would find you will have a very difficult time finding buyers without the MLS working for you.  Also, you will brand your house as a FSBO which most buyers will not look at because they want a Realtor involved in checking out the house. When you list with me, you get the full marketing power of every REALTOR in this area. 
Local Service.  I live and work in your neighborhood, so I am right here when needed to help show and sell your property.  I will film a video and take photos and place your home online with several of its own websites.  Compare me to REALTORS who just stick a sign in the yard and you will see why I change the "For Sale" sign into a "SOLD, but I've got more..." sign.
Other services I provide my sellers can include: Market & Trend Data to help you price your home and time the market for your property, Comparative Market Analysis to compare your property to others that have sold in the last few months, those that didn't sell and why, direct targeted buyer marketing, and those currently competing with your home on the market right now.  I'll show you what type of search that the type of buyers for your property might do and I'll help you position your property to be more likely to catch the attention of those buyers. Pricing Advice & Recommendations, Market Preparation Advice, Referrals to Services to Prepare for Market, Sign on the property, Screening of Buyers, Pre-qualification of Buyers, Showing Management & Tracking, Showing Follow Up, Open Houses (when you want them), Listing in the Lawrence Multiple Listing Service (MLS), the Kansas City Multiple Listing Service (MLS), and the Sunflower (Topeka) Multiple Listing Service (MLS), dozens of Marketing Photos loaded into the MLS, and as I mentioned earlier, create websites just for the promotion of selling your house.  Multiple initial photos, multiple descriptions and features to promote your property to other agents 24 hours a day, seven days a week, multiple brochures in MLS, our online program to promote your property continuously to other agents and their buyers across the US plus ListHub distribution to even more websites with tracking data I monitor to see where the buyers are coming from and which websites are doing you the most good.
Need more information on Kansas and Missouri homes for sale all you have to do is call 785-393-2274.
Rob Lang's Blog Posts
|
Real Estate General Information
–

6 months ago
Real Estate General Information
–

11 months ago
Real Estate Technology & Tools
–

10 months ago
Real Estate Best Practices
–

11 months ago
Real Estate General Information
–

11 months ago
Real Estate Technology & Tools
–

10 months ago
Real Estate Best Practices
–

11 months ago
Real Estate General Information
–

6 months ago
Receive Email Alerts and Be the First to Know About New Listings
Receive Email Alerts and Be the First to Know About New Listings instead of the last. Just text, email, or call Rob Lang with your search criteria and he will set you up with email alerts for both MLS's that service Lawrence Kansas Real Estate and the surrounding area. You will love the advantage this gives you over other buyers of homes for sale in Lawrence Kansas area!!!
Certifications
Premier Luxry Marketing Consultant (PLMC) Designation held by fewer than 1% of all licensed real estate agents.  Request your FREE copy of our "Sell Your Luxury Property For More Money" book (on Amazon for $12.95) and your FREE "How to Select a Premier Luxury Marketing Consultant Guide to see how Robert C Lang uses direct target marketing to sell luxury market properties for higher prices.
I have taken all the graduate level coursework requirements to hold the CRS (Council of Residential Specialists) REALTOR® which means I have been trained as a specialist in residential sales; both on the buyer side and the seller side.
I am an ePro REALTOR® which means I communicate through texting, email, perform research online, subscribe to online databases, all of which means faster response time from me than the realtors who are not ePros.  Less than 1 in a 100 realtors have the ePro designation so if you don't select me, make sure you select an ePro REALTOR®.
I have taken additional graduate level course work and have my GRI (Graduate REALTOR® Institute) designation.
I have taken all the graduate level coursework requirements to hold the ABR (Accredited Buyer Representative) designation as well.  
Certified Foreclosure Prevention Specialist (CFPS) means Robert C Lang has been trained to handle foreclosure prevention and he handles it through his Full Value Cash Offer program where your house is SOLD for a full appraisal price cash offer without having to go into foreclosure which will protect your credit.
Only 1 in 1,400,000 REALTORS® have taken the coursework for all six of these designations and graduate level training meaning only Robert C Lang, out of every REALTOR in the country, has all six of these graduate level trainings.
Try me out and fire me if you aren't blown away with my service.  If you don't think I am the best REALTOR® to represent you then you should switch to whoever you think is the best REALTOR® immediately.
Text Call Rob at 785-393-2274 with Property Address and ask for "More Info".
Skills
Luxury Marketing Consultant
Full Value Cash Offers
Dream Home Finder
Certified Foreclosure Prevention Specialis
Negotiating the Best Price
Listening
Providing property information to my clients not found anywhere online
Providing a narrated video of my listings
Providing a network of professionals for financing, title work, inspections, and so on so you will have a 1 Source REALTOR for all your real estate needs
Providing listing information from all three MLS's serving this area (Lawrence, Topeka, and Kansas City)
Testimonials for Rob Lang
I've worked with Rob off and on for over 10 years. He's always been professional, very responsive, and has helped me a great deal with all of my real estate needs. Over the last 10 years I've bought and sold almost 15 properties through him.

Doug and Geanna Mumaw

02/15/2021

Rob Lang - where to start! Rob represented me on the purchase of my wife and I's forever home. From the first sentence of our first phone call, Rob made everything about us! Anytime I would call Rob with a question, he immediately answered. He had every answer combined with solid and sound advice on each question. It was all about us. I've been in the Construction industry my entire life, so I have dealt with many different realtors. Rob is the real deal. A man of faith and a believer in serving other's. This was the easiest, smoothest, house purchase I've ever seen. In short, TOP NOTCH! I highly recommend Rob Lang for anyone looking to either purchase or sell a house. Rob will get the deal done. From my family to you Rob, thank you!
Sincerely,
Doug & Geana Mumma

Kassie Bechtold

02/08/2021

Rob was amazing! We absolutely loved him. He is extremely knowledgeable, Attentive, and great with details. He even went above and beyond with us (and my million questions!) and he also assisted the seller's agent with certain details. The entire time working with Rob, I felt like family, he always wanted what was best for us and made helpful suggestions. He was able to get us a house we call home. Both myself and my husband feel we made a perfect decision having Rob as our realtor.

Rob made the purchase of our new land very easy with step-by-step instructions guiding us through the process. He thoroughly reseached the comps to get us a fair deal. It was a smooth transaction in a digital world while dealing with the Covid19 related precautions. We have used Rob as an agent multiple times and highly recommend him. Rob does a great job with At Home Kansas!

Rob has been a blessing in my real estate journey. I started speaking with him at age 22-23 while working construction. I owed no units at that point in time. I am now 27 years old and own rental 17 units.

He was a big part of my ability to achieve this and for that I will always be grateful!

Craig and Marjorie

08/02/2013

Craig and Marjorie

I had the pleasure of working with Rob on the recent purchase of a home. I found Rob to be genuinely interested in seeing that the process was a success. Rob is detail oriented, follows through and up and is an excellent communicator. Rob exceeded my expectations in helping manage all the secondary activities such as inspections and was key in connecting me to a very good financing resource. Rob is a dedicated and skilled real estate professional and I can recommend him without reservation.

Caleb and Morgan

07/28/2013

Rob Lang helped my sell my previous house and buy a new one. With his help I was able to get an amazing deal on my new house. He helped to me save money and made the buying and selling process easy for me. Rob is very knowelegable about the market and the entire process, he made it a breeze for us. Thank you Rob! 5 Stars!

We were flying blind and didn't know who to use as a realtor in Lawrence when we decided to sell a house we had purchased with our son. We called several places and got weak responses and then I stumbled onto Rob Lang's Website. I am so glad I did. From the moment we met him he was honest, straightforward, didn't waste time trying to sugar coat things such as the condition of the house, and the condition of the market. He kept us updated with emails and listing reports of viewings etc. He walked us through negotiations. He answered my silly emails promptly and with concise and accurate answers. I would recommend his services to anyone looking to buy or sell a house in the Lawrence area. You will not be disappointed! Thanks Again Rob!!!!!!

Virginia and Jerrod

05/28/2013

Working with Rob was such a positive experience. Rob's knowledge in Real Estate business is beyond excellent. Because of Rob, we sold our house fast and above listing price. Rob also helped me find my next home in Kansas City. His patience and professional level was above and beyond. I really enjoyed working with Rob. If opportunity allows, I would love to work with him again in the future.

Rob was always quickly responsive and provided excellent advice at each step in the selling of our home. He had gone by our house before showings when my wife and I were shopping in Kansas City to pick-up stuff and make the house ready to be seen. He had shared with potential buyers up-grades and correct information like a new roof, new insulated garage door and patio doors.
Introducing a fresh new look for your Profile.
Click the 'Edit Profile' button below to enter 'Edit Mode' and continue the tour.