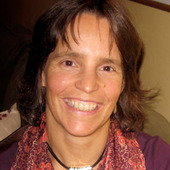 Education & Training
Kris Olsen
Kirkland, WA

—

Market Leader
Getting in your own way? Then stop by for a visit! Let's grab a virtual coffee and chat about how you can unveil your inherent brilliance.
Get to know Kris Olsen
Sometimes we forget how inherently amazing we are. We put up blocks and stop ourselves from living our dreams. We get frustrated, depressed, sick or simply side-tracked. We miss out on business opportunities – the listing presentation goes flat, we avoid the calls we know are worth making, we see our numbers plateau. It happens to everyone.
Learning how to step out of our own way and express our natural brilliance is a common challenge.  Yet it's a challenge worth undertaking.
Maybe you've had the experience yourself or seen people living their dreams in their unique, authentic way. It's incredible, isn't it? We become client magnets when we're living like this. Believe it or not, this love, joy and success are actually our natural way of being. The challenge and opportunity is to allow it to unfold instead of tripping ourselves up. But how?
My absolute joy is helping people discover the how: How can we get out of our own way? It's a fun journey. As we develop skills in living authentically, we create successful, fulfilling lives. The beauty is the more we live our true dreams, the more the world becomes a better place.
Is this possible? I think so. Perhaps not by this Friday at 5:00, but gradually, one person at a time we actually already are creating an amazing world. That's my vision. It's also my calling, so here on these posts, you'll see words and ideas emerge to help us all move forward.
For much of my life I've studied and practiced personal and spiritual growth. I have a BA in psychology, an MS in counseling, and have studied meditation, psychosynthesis, energy work, and multidimensional psychology.
My joy is teaching in-person classes, public speaking and webinars. Over the last 18 years, I've trained more than 25,000 people on many topics and in a variety of settings including higher education, healthcare, tech, nonprofit, entrepreneurial and international contexts.
Since 2006, I've worked at Market Leader as a coach and trainer. You'll find me teaching webinars, presenting at industry conferences, training staff and now here, blogging with you.
When I'm not at work, I enjoy swimming, hiking, biking, kayaking and skiing, traveling abroad, meditating, and spending time with family and friends.
Thanks for joining me. I'm looking forward to meeting you along the way!
Introducing a fresh new look for your Profile.
Click the 'Edit Profile' button below to enter 'Edit Mode' and continue the tour.