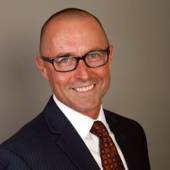 NMLS#284800
Mortgage and Lending
Kevin Kueneke
San Diego Mortgage Banker
Encinitas, CA

—

Caliber Home Loans
Encinitas, Cardiff By The Sea, Cardiff, Carlsbad, Oceanside, Vista, San Marcos, Escondido, Solana Beach, Del Mar, San Diego
La Jolla, Rancho Bernardo, Poway, Mira Mesa, Pacific Beach, UTC, 11230 Sorrento Valley Road Suite 225 San Diego CA
Carlsbad , CA 92121
---
I am a Sr. Loan Officer with 20yrs experience in North San Diego County CA. My goal is to provide pertinent subject matter to my clients so that they are able to make sound real estate decisions.
Get to know Kevin Kueneke
Born and raised in the Midwest, Kevin graduated from the University of Colorado, Boulder in 1993 with a degree in Economics.  After graduation, he immediately jumped into the mortgage industry, specializing in purchase-money loans and refinances including FHA, VA, and Conventional financing.  Kevin relocated to North County San Diego in 1995 and has continued his growth and success in all aspects of residential lending.
He feels that his best assets are his attention to detail and his ability to listen to his clients.  Kevin is customer service oriented and works hard to provide tailored solutions that best fit his client's needs.  His goal is to not just be his client's lender today, but to become their lifelong mortgage resource.  He truly enjoys his work.
When Kevin is not working, he enjoys an active life surfing and racing triathlon, running on the beach with his daughter, or throwing the ball with his two Labrador Retrievers. 
Contact Kevin today for all of your California mortgage lending needs by calling (760) 500-1919 or email him at kevin.kueneke@caliberhomeloans.com
Kevin Kueneke, NMLS#284800
Caliber Home Loans
5740 Fleet Street, Suite 200
Carlsbad CA 92008



Direct Lender, Mortgage Banker
Servicing Lender
FHA Mortgage Loan Specialist
VA Mortgage Loan Specialist
1st Time Home Buyer Specialist
Jumbo Loan Specialist
FHA Mortgage Loans Are A Very Important Part Of The Housing Puzzle 
FHA mortgage loans feature low down payments, low mortgage rates, reasonable mortgage insurance (for now), fairly lenient income guidelines.  Kevin Kueneke is an FHA Mortgage Expert and looks forward to assisting first time and repeat home buyers.
VA Zero-Down Mortgage Loans Up To Sales Price Of $580,750 In San Diego County 
Remember, you do not have to be a first time buyer to qualify for a VA mortgage in San Diego County.  Also keep in mind, that VA mortgage loans are available over $1,000,000.  Kevin Kueneke is a VA Mortgage Expert and looks forward to assisting you.
Fannie And Freddie Loans - Conforming And High-Balance
Competitve rates and make-sense underwriting for Conforming Loans (up to $417,000) and High-Balance Loans ($417,001 to $580,750 in SD County for 2016).  Be prepared to document your income, document your assets, prove that you can afford the house!  Simple enough.
Jumbo Money Is Alive And Kicking
We can provide mortgages up to $5mil with competitive rates (many lenders are capped at $2mil).  Jumbo guidelines are obviously asset-based, so be prepared to show some money in the bank.  And guess what - Jumbo pricing is only slightly higher than conforming and high balance conforming right now. 
SPEAK WITH A LENDER BEFORE YOU FIND YOUR DREAM HOME
Organize your income documentation, find your bank statements, be realistic about what you want and need, speak with a lender BEFORE you consider writing an offer.  Lending guidelines are very different from 10 years ago, every piece of paper, bank deposit, late payment, etc, matters!
TEAM CONCEPT
Every transaction involves a number of people.  The real estate agent, the title company, the escrow company, buyers, sellers, and lender.  We all have the same goal: to close the deal.  Partner with industry professionals who share this same concept.  If you make a mistake, own up to it, apologize, and find a solution.  The "blame game" is tiresome - don't be that guy!
Some Day To Day Happenings
12/15/2015 - I hosted a Lunch 'n Learn today at my Carmel Valley office.  We had 19 local REALTORS attend and get a brush up on FHA loans.  Not a boring guideline class, but more of a "how to use FHA to expand your client base" type of class.  Great response from those that attended.  Another one coming soon!
10/9/2015  - Know before you go! Three clients of mine had their offers accepted this weekend.  And the main reason that their offers stood out from the competing offers was that their offers were accompanied by a true pre-approval certificate from Mann Mortgage, i.e., their qualifying documentation had actually been reviewed by an underwriter!  What a difference!

7/27/2013 - Wow, what a crazy real estate market we are in right now!  Buyers better be prepared to make a solid FIRST offer, because properties are being snatched up quickly right now.  However, buyers should not get discouraged if their first several tries are not successful.  Persistence will pay off!
3/17/2011 - Happy St. Patrick's Day!  But more importantly, Happy March Madness!  Rates are a little off today, but the past couple days have been nice.  We are seeing 30yr fixed in the mid 4's again (for the right clients).  Who knows what will happen after April 1st when Mortgage Loan Originator compensation changes.  Our rates are supposedly going to stay very competitive whereas some of the big banks are rumored to increase their rates.  I will let you know.
2/25/2011 - Are you a real estate agent licensed in the state of California?  Would you like to have a greater web presence for your listings?  Click on my blog and sign up for our latest program.  Look at these results, the top three on the front page of Google out of over 3 million!  Needless to say, this referral partner of mine is very pleased.
2/24/2011 - If you will be in the San Diego area on March 9, 2011, we are hosting our popular CA DRE accredited class, The Value Of Being Seen In Social Media, and the SDCAR office.  Contact me for details.
2/23/2011 - Today was a very successful Caravan pitch session for the Carlsbad/Encinitas group.  Lots of great properties on tour.  We are a sponsor of next week's session, so come see us!  Coastline Community Church in Carlsbad on Calle Barcelona just east of El Camino Real.   The meeting starts promptly at 8:15am.
2/11/2011 - I attended a social media luncheon today with guest speak Jeff Dowler.  We are lucky to have true professionals like Jeff in our industry.
2/4/2011 - Are you getting your listings to the top of Google?  My agents are!  Ask me how.
1/21/2011 - Wow! We hosted a CA Department of Real Estate accredited continuing education seminar yesterday, The Value of Being Seen on Social Media, and what a success it was!  We had over 180 Realtors and other industry affiliates attend (that's right, we invited other lenders - we are all in this together!).  If you are licensed by the CA DRE and would like to attend our next class, let me know!
"Kevin, thank you for inviting us to your class yesterday!  We have dabbled with social media in the past, but have been missing the tools to get to that next step.  Thanks for getting our listing to the top of Google!"  Steve & Sherry
"Kevin, I took the Google search results for my other listing to a new listing appointment because I wanted to show what my partners do for me.  I got the listing!  Thank you for being a part of my team." L.G.
About Kevin:
Kevin has been in the mortgage business for over 20 years and has obviously experienced the highest of highs and the lowest of lows in the market.  Here is what he does:
Current and Pertinent Mortgage Updates:
Lending guidelines seem to change almost daily.  Kevin knows that it is imperative for you to be as informed as possible when negotiating your offer.
Work with a Direct Lender:
Mann Mortgage is a direct lender and mortgage banker with over $1Billion in warehouse line capacity offering Conventional, The HARP Deal, FHA, VA, and Jumbo financing.  In-house processing, in-house underwriting, in-house docs, and in-house funding.  And we service loans too!
Thorough Pre-Approval Process:
Not just a "prequal" based on a general conversation, but actual verification of income, assets, and credit by an in-house underwriter.  That way you know that you or your client can shop with confidence.  Start the process today by clicking HERE
Homebuyer Education Seminars:
Whether you or your client is a first time homebuyer or a move-up buyer, Kevin will help educate for today's market.
Personal Service:
Have lenders that you have worked with in the past attended your purchase closings?  Kevin does!  First time buyer or multi-property owner, Kevin understands that questions arise at closing.  He is there to answer those questions and help facilitate a smooth signing.
Giving Back To The Community: 
Volunteer work is a very important part of the real estate and loan industry.  The North San Diego County Association of REALTORS (NSDCAR) has an ongoing volunteer program, REALTORS Building A Better North County.  Last year we cleaned up several North San Diego County beaches.  Next week, we are participating in Dr. Seuss Reading Day, where we will read our favorite children's books and/or Dr. Seuss stories to students in Fallbrook.  Looking forward to it!
What is required for an accurate loan application?
*Copies of w-2's and/or 1099's for 2014 and 2013
*Copies of Federal tax returns for 2014 and 2013 including all schedules 
*Copies of Partnership or Corporate tax returns for 2014 and 2013 including k-1's 
*Copies of paystubs covering the most recent 30-day period (if paid monthly, a total of two paystubs will be required)
*Copies of most recent 2 months bank statements (all pages), 401k, IRA, brokerage accounts, etc. (assets)
*If retirement/pension income, copy of awards letter
*If other property owned, copies of recent mortgage statements or coupons, property tax bills, and homeowners insurance declarations page
*Copy of current driver's license or other valid government issued picture ID (per the Patriot Act). 
*For permanent resident aliens, copy of Green Card.  For non-permanent resident aliens, a copy of work visa showing expiration date
*For VA buyers, a copy of your DD214 (if discharged)
*Letters of explanation for any derogatory credit, job gaps, larger than normal bank deposits
*Copies of Social Security cards
*If prior bankryptcy, copies of complete bankruptcy discharge papers including list of creditors
*If divorced and or pay child support, copy if complete of divorce decree and or alimony/child support as applicable
The more complete the items provided, the smoother the loan transaction!  If your lender asks for it, provide it. 
CA REAL ESTATE AGENTS: Did you complete your CA Department of Real Estate (DRE) Continuing Educations requirements?  As of January 1, 2011, the credit hours are now "clock" hours.  We offer classes that are not only informative, but also fun.  Contact me today if you would like to attend.  Our next class is set for late March, 2011, at the North San Diego County Association of REALTORS (NSDCAR) office located at 906 Sycamore Avenue, Vista CA 92081.
Kevin Kueneke's Blog Posts
Lending / Financial
–

almost 6 years ago
Lending / Financial
–

almost 6 years ago
Lending / Financial
–

almost 6 years ago
Lending / Financial
–

almost 6 years ago
Certifications
I understand and appreciate the fact that my referral partners work hard for their leads.  In return, I refer clients back to them.  You get what you give.
Trouble blogging?  I may not be an expert, but I can at least point you in the right direction.
And remember, I teach DRE accredited classes at our new office on High Bluff on a regular basis, including FHA/VA, Credit, and Short Sales.
Have a new listing and looking for a different way to market the property?  Contact me today to discuss how we can grow our businesses together.
Testimonials for Kevin Kueneke
Jeff and Kelly M.

02/12/2014

Wow! Kevin, thank you again for helping us purchase our new home! You delivered as promised, on time, and with ease. We are so happy and will refer you to all of our friends and family looking to refinance or buy a home.

Kevin, thank you again for a very smooth transaction. I have purchased several homes over the years, and this was by far my best experience. Your knowledge and professionalism were greatly appreciated.

Jai and Joe T.

01/24/2014

Our first home and we are so excited! Your staff was great to work with and were so happy to have you at the loan closing with us. We will definitely recommend your services to our friends and family.

Mitch and Mary G.

01/22/2014

Kevin, as 1st time homebuyers, we were of course very nervous. Thank you again for explaining everything to us, from beginning to end. We will definitely refer our friends to you.

Melody and Norm W.

01/17/2014

Again, you delivered as promised. That is why we call you whenever we need home financing, or even just have a question about it. Thanks Kevin!

Phil and Fran J.

12/23/2013

You did it! After being turned down by three other lenders, all of which said, "no problem," we were very hesitant to think that we would be approved. But you found a solution, and you did it quickly.

We got our keys on Friday and have been painting all weekend. We get to spend Christmas in our new home. Cannot thank you enough!!!

D. and T. Berger

12/17/2013

Thank you for helping us secure financing for our son's first home. He and his roommates have already begun redoing the yard to make room for their BBQ. Can't believe he is already a homeowner. Regards.

Kevin - I had been working with one of the big banks for a while and nothing was happening. I am very glad that I switched to your company, you got the job done!

As a REALTOR, I rely heavily on my team of affiliates, escrow/title/lender/inspector/stager. You are a valuable part of that team Kevin and continue perform at a high level. Thank you for taking care of my clients.

Start to finish, on time. Communication throughout. Well done.
Introducing a fresh new look for your Profile.
Click the 'Edit Profile' button below to enter 'Edit Mode' and continue the tour.