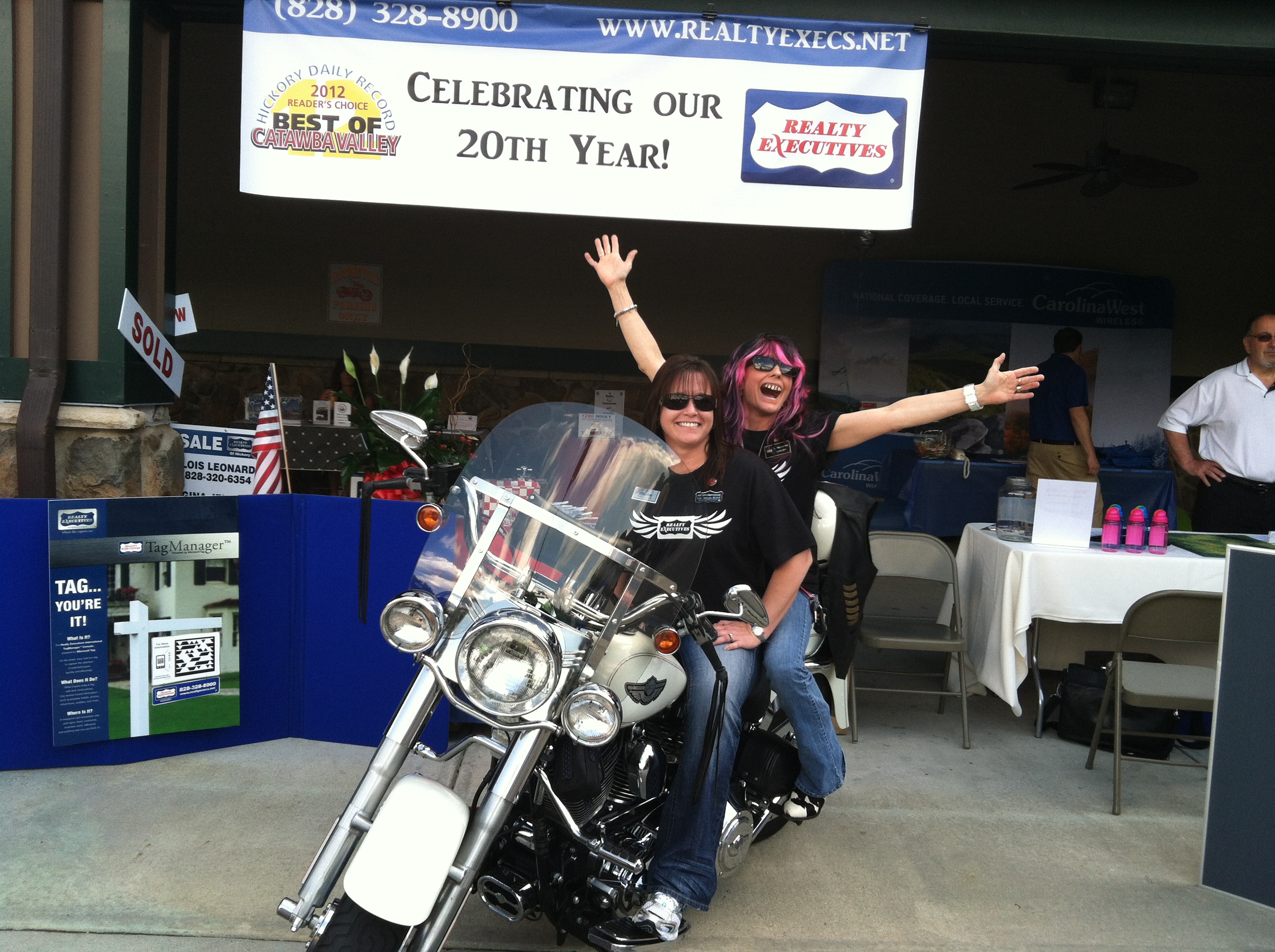 Get to Know Regina Jenkins
You can view a house with any Real Estate agent...OR...you can find a HOME with ME.
Choosing your personal REALTOR is a big decision! Just as you chose your own doctor, mechanic, lawyer, etc., your REALTOR is just as important. You should feel comfortable and confident, knowing that the REALTOR you choose is always looking out for your best interests. A trusted REALTOR makes the entire process easy for YOU.
I am very passionate about what I do and as your own personal REALTOR; you benefit from my experience! Any confidential information you share with me, stays with me. I am well educated in the field of home buying and selling and am available to work for YOU, to assist you in attaining your dreams.
2013 President Elect of the Catawba Valley Association of Realtors and a member of our Board of Directors, a member of the Catawba Valley, North Carolina, and National Associations of REALTORS® and a licensed NC Real Estate Broker, I recently joined into a partnership with fellow Realtor, Lois Leonard. I've worked in the field of real estate for almost 15 years and we believe in offering superior customer service and satisfaction. Lois and I focus on the trends before they happen to make your personal experience as stress free as possible. We have merged our businesses together, hereby doubling our ability to serve our clients together and offer even more outstanding real estate service! We have a great time, doing what we share such a strong passion for! If you have any type of real estate need, or know someone who does, we hope that you'll contact us! You'll be glad you did!
Gina Jenkins Preforms at CVAR's Realtors Got Talent Show 2013
Gina's alter ego, Bubbalina Clodfelder, makes her public debut with an original song written and preformed at the 2013 first annual Catawba Valley Association of Realtors talent show for RPAC!
Certifications
I've been assisting people with real estate transactions for almost 15 years now. From first time home buyers to vacation rental properties, I work diligently to educate my clients about the home buying and selling process. I also help home owners who find themselves in need of SHORT SALE assistance, plus offer property management services when the need arises.
I worked as a General Contractor, involved in quality home construction and real estate on the island of Martha's Vineyard, Massachusetts before relocating back to my home state of North Carolina in 2005. Currently, I am a full-time Realtor providing unparallelled service in the Catawba Valley. My business is my own, and my reputation speaks for itself. Honesty, integrity, and placing my client's interests before even my own certainly makes me not just another real estate agent.
I have exceptional marketing and negotiating skills that result in properties being sold. You can find my business page on facebook at https://www.facebook.com/GinaJenkinsAndLoisLeonard and follow by blog at http://regjenkins.wordpress.com/, to learn more information about me and the services I can provide for you. You can also call me at 828-455-0922 or email me at CatawbaValleyRealtor@gmail.com.
Awards
2013 President-Elect of the Catawba Valley Association of Realtors
2014 President of the Catawba Valley Association of Realtors
2009-2013 Chairperson of the Catawba Valley Realtor Community Service Committee
Skills
I am a professional REALTOR®. I will always strive to do what a professional does, for this is what my business associates, my buyers, and my sellers deserve.
I am a team player. I will always support the team and I will expect the team to support me.
I always keep my word. If I say I will do something then I will do it. My word is my guarantee.
I am CAREfrontational, not confrontational in dealing with problems. I resolve problems, not create additional ones.
I am a problem solver, not a problem-maker. I do not try to be right, but better, I will always strive to do the right thing.
I always do my share of the work and am responsible for everything I do. I do not use nor take advantage of others.
I never gossip about others. I believe in the Golden Rule and intend to abide by it.
I upgrade my education on a regular basis. I know that school is never out for the professional.
I prospect and follow-up daily. These are the foundations of my business and I never neglect them. By doing this regularly, I earn the right to succeed.
I always place the needs of my clients first. I am in business to serve their needs and will never forget this responsibility.
I always abide by the highest morals and ethics. People who do business with me deserve the highest standards.
I care about the future of my industry. I continually work to upgrade the real estate business and the many opportunities it provides to real estate professionals.
I accept total responsibility for my career. I regularly establish goals and plans and work consistently to reach these objectives.
I am accountable for my actions and my future is in my hands.
I AM A TRUE PROFESSIONAL!!
format_quote
I am exceptionally trained & experienced in assisting sellers & buyers throughout the Catawba Valley of NC! I am a Full Service Real Estate Professional! My motto is Keeping the REAL in Real Estate!