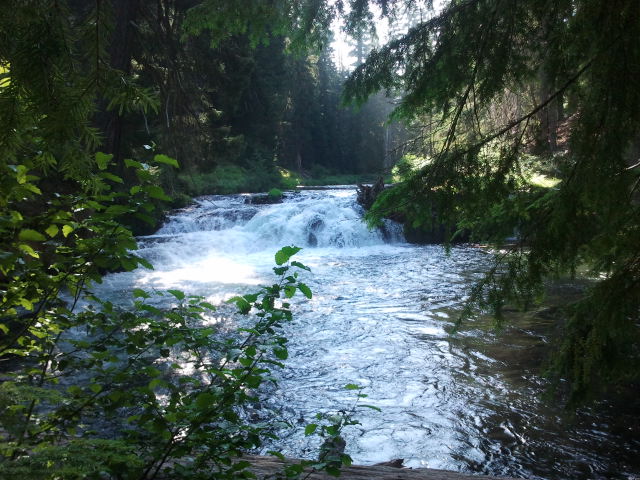 Get to Know Kathy Poland
My family and I have lived in the beautiful Rogue Valley for over 20 years. As a Principal Broker my training has been extensive in order to help you find the exact property you are looking for, whether it's your personal residence or income property. Knowing the local real estate market and touring new properties as they become available each week helps me find you the best deals out there. Real Estate ownership is one of the most important events in your life and I am here with the experience it takes to help you find the property you are looking for or to get your property sold! You will love living in Southern Oregon with its abundance of outdoor activities, cultural events, and mild climate.   NAR's GREEN DESIGNATION Broker   www.kathypoland.com www.vanvleet.com www.windermere.com 
Buying Tip:  Home Inspections Are A Smart Investment 
  Why Do I Need A Home Inspection?The purchase of a home is probably the largest single investment you will ever make. You should learn as much as you can about the condition of the property and the need for any major repairs before you buy, so that you can minimize unpleasant surprises and difficulties afterwards. Of course, a home inspection also points out the positive aspects of a home, as well as the maintenance that will be necessary to keep it in good shape.
 If you are considering selling I would be happy to meet with you and present you with information to determine your current market value and show you your marketing plan for getting your property sold! Don't hesitate to give me a call today with any questions you may have.
Selling Tip : Staging Your Home Is A Smart Investment
 The investment in staging is always less than a price reduction. Regardless of market fluctuations, staging will give your home an edge over competing properties. It's the all-important "packaging" that helps a home sell faster and for maximum profit.
In addition, your investment in staging may also be tax deductible; refer to your professional tax advisor for more information on deducting this marketing expense
Member Rogue Valley Association of Realtors
Member Oregon Association of Realtors
Member National Association of Realtors
Member Rogue Valley Multiple Listing Service
 International Society Award
Instructor ABC's of Home Buying
National Association of Realtors GREEN Designation
Multi Million Dollar Producer
Member Million Dollar Club
Continuing Education Certified. www.kathypoland.com
www.vanvleet.com www.windermere.com 
Certifications
Residential
Farms/Ranches
Luxury Properties
Investment
Relocation
First Time Buyer
Vacation/Second Homes
Retirement
Townhouse/Condominiums
Commercial
 Foreclosures
1367 Clearwater
09/25/2015
Kathy was very professional and friendly. She helped find the services we needed to get the house ready for move in. Her interaction with the selling agent was forceful when needed and always timely.
321-323 Effie Duplex
09/25/2015
Kathy is professional, charming, professional, easy to work with, professional, keeps everything on track, direct, friendly, and keeps it moving! I really enjoyed working with her, we got the deal done and did not waste a minute! Or a dollar! She is really good!
1335 Ryan Drive
08/13/2015
We contacted Kathy based on Zillow reviews and her credentials. We wanted to move to Oregon from California and had already identified a list of properties thru Zillow that we were interested in. Kathy was very helpful in several specific areas. She knew all of the neighborhoods and advised us of neighborhood strengths and weaknesses to help us make our decisions. She was transparent at all times and she effectively negotiated the deal that we wanted. She helped us to understand and more important to be comfortable with the differences in Oregon real estate transactions and California's. She was very detail oriented and she executed the transaction with no drama or issues.
4375 Pioneer Road
06/09/2015
I selected Kathy based on her excellent Zillow reviews and experience, the result of a "cold call" and intuition. After months researching the Ashland area via Zillow my fiancee and I were interested in moving there in a couple of years (we commute between Shanghai and San Francisco). I asked Kathy if she would "introduce" us to the area in six weeks when we would be on a road tour to Seattle, and I sent her a specification for our ideal property one evening. I made it clear we were only looking. One hour later Kathy sent us a new listing which met our criteria remarkably well. Six weeks later we met Kathy for the first time at THE house and it was clear that she understood perfectly what we wanted. Five days later when we returned from Seattle, we told her we wanted to buy this house. With Kathy's considerable help researching comparable properties, we made an offer which was immediately accepted. We could move very fast on this decision because Kathy is organized, efficient and very knowledgeable. Furthermore, she put us in touch with an outstanding broker, Ty Thompson, who had the patience of a saint and readily shared excellent advice which proved to be critical for closing. After closing, Kathy continued to look after our house while we were in Shanghai, and she interviewed three property management firms prior to my return visit to hire one ( since we wouldn't be able to live there for 2 years). Last week I hired the manager firm she recommended, stayed in the house using Kathy's staging furniture which was arranged when I arrived, and I knew we had made a great decision.
24580 Hwy 62
02/12/2015
We were looking for a river house and Kathy found us the perfect house on the Rouge River in Trail OR. We called Kathy about a house we saw on Zillow she advised us that she did not think we would like that area because it was across the river from a very noise Interstate 5. She then suggested another area and showed us 5 properties next to the river. We wanted to put an offer on one but Kathy was told someone else had just beat us to it. To make along story short we finally got the house with her advise we made a back up offer and when the first buyers fell through our offer was accepted. She got us out of having to get flood insurance even found us a local mortgage company. We are out of state buyers and everything was taken care of without trips to Oregon. We had a wonderful experience and highly recommend her to you. Thank You Kathy The Holdbrooks
Wingate Buyers
03/06/2014
We met Kathy while touring an open house several years ago. We were going to be having a listing of our own come up which we knew ahead of time would be a difficult sale. She was willing to take it on and went above and beyond any expectation we could have had in a realtor. We have since listed and sold through her with other properties, which were much easier listings, as have other family members. Her knowledge of the market and what it takes to sell a home is outstanding and she truly listens to your needs. I would recommend her to anyone and if the time comes again will definitely buy or sell through her.
Meadows Buyers
01/22/2014
If you want a home, Kathy will make it happen! We cannot recommend Kathy enough. With how competitive the market is right now you need a agent like Kathy. I firmly believe we would not be in our house right now without Kathy as our agent. She showed up to a house we were interested in with two offers written and ready to go without us even asking! We were so impressed. Good thing she did as the seller had multiple offers the first day and picked ours! Not only was she there in the beginning, but stuck with us as we dealt with some loan issues due to the sequester. She was great with the sellers and us. She is a true professional and really knows the real estate business.
format_quote
"Professional Service with a Personal Touch" You have questions about Southern Oregon Real Estate...I have answers for Buyers & Sellers give me a call today.