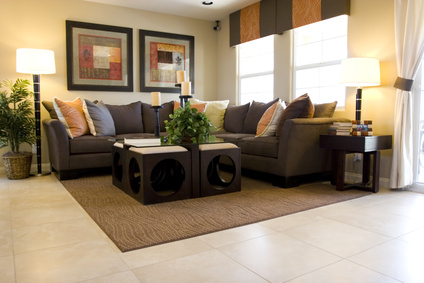 Get to Know Julie Allison
As a prior military wife I understand the need to move at a moment's notice.  The lessons learned from being a landlord and seller have provided me with the tools to be effective in preparing properties for sale.  After listing my own home at a time with other properties on the market in my neighbourhood, and selling it in two days with 11 offers on the table while the others received no interest, I realized the value of home staging.  I added home staging credentials to my interior design and architecture certification to become an Accredited Staging Professional with the founder of the industry, Staged Homes (recognized by the NAR for excellence and service in our industry) and member of the International Association of Home Staging Professionals, which offers continuing education.  I am a member of the Severna Park Chamber of Commerce, and a community partner with Sherwin Williams of Severna Park. 
Certifications
Certified in Interior Design & Architecture - Anne Arundel Community College
Certified in Home Staging - Staged Homes 
RESIDENTIAL AND COMMERCIAL PROPERTIES
Services include, but are not limited to:
Home Staging Consultation with written report – guiding your Sellers to effectively prepare their properties for sale.  The report acts as a check-list to keep them on task and ensure all line items are carried out.
Hands-On Home Staging – working with a team I prepare a property from top to bottom for your Seller, to take the angst out of getting ready to list a property for sale.  Complimentary paint colour and carpet selections are included as part of this service.
 Vacant Staging – Using your Seller's furniture or our rental furniture, I create a comfortable and spacious living environment to allow your potential buyers to see the value of each room and entice them to want to move right in!  (Only 10% of buyers can see beyond what is in front of them, the other 90% need to be shown the way!)
Interior Decorating Services  - once your buyers have moved into their new home I offer paint color consultations, hourly design advice to include window treatments, carpets, and furniture and accessories, At-Home Classes to teach and assist new home buyers how to make the best of the furniture they have, and how to select colors and accessories to work with what they already own. 
I am passionate about my business and look forward to the opportunity of showing you how I work.  Please call for an appointment to discuss your business and mine.
 SERVICES FOR PEOPLE WHO ARE BUYING, SELLING OR SIMPLY STAYING PUT
We all need a little Harmony in our lives!
D.L.
03/28/0014
Julie swooped in to stage our house, accompanied by our Realtor. She gave pointers for every room. We followed instructions to the letter - inexpensive solutions. Julie asked us to pull up all rugs to highlight the wooden floors and purchase covers for the busy couches to quiet them down and allow our family rooms to tell their stories. The most expensive item for us? New bedding for our master bedroom and guest room, But we needed fresh linens anyway and we purchased them for half price on sale. Then our Realtor returned. She liked what she saw, took pictures and put the house on the market. Five couples visited with their Buyer Agents that first day. Our Realtor presented contracts to us from three of them! We accepted the contract for $10,000 over asking price. We were amazed. Sold in one day! I have to admit, though, we were somewhat reluctant to accept this above-asking price offer because Harmony Interiors had made our home look so warm and appealing....we wanted to stay! Seriously, we could not have sold our house in such a short amount of time without Julie. And we are grateful that our Real Estate Agent brought her in. I'd highly recommend her.
format_quote
Home Stager & Interior Decorator - proudly serving Anne Arundel, Baltimore, Howard & surrounding counties. Stage your listing and get it sold!