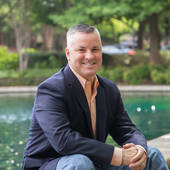 Lic.#480703
Real Estate Agent
Hrisco & Associates
Roanoke Homes for Sale - Roanoke Neighborhoods
Roanoke, TX

—

Hrisco & Associates
566 N Kimball Ave., Ste. 120
Southlake , TX 76092
---
Looking for the Right Realtor®? Make the right call - (817)328-1400 for home buyer & seller '5 Star' customer service as well as relocation services all across the Dallas Fort Worth Metroplex region.
Get to know Hrisco & Associates
Check out our FREE eGuides to Buying & Selling; these free eGuides will answer many of your questions and likely bring up a few things you haven't even thought about yet.
Check it out, and feel free to get in touch if you have any questions.
Hello and thank you for visiting! It is our goal at Hrisco & Associates to serve as your full service real estate company specializing in Southern Denton and Northeast Tarranty County areas of the Dallas/Fort Worth Metroplex, and to provide you with superior service at all times. Our local expertise and extensive real estate experience will benefit you whether you are serious about buying or selling a home at this time, or are a returning client checking out the many homeowner resources we offer.
Buying a home? We look forward to helping you select the home of your dreams by taking time to listen to your needs and desires. Selling a home? Our real estate expertise and many effective marketing programs will give you the exposure and edge you need to sell your home quickly for top dollar.
Returning Client? We appreciate the opportunity to continue to serve you and hope you take advantage of the valuable resources we provide. Come back to visit us often!  At John Hrisco & Associates, our business ties us strongly to our valued clients and our goal is to continue to extend you a level of service and attention that is not dependant on whether you are prepared to do a transaction. We appreciate the opportunity to serve you and have designed our site to provide you, as a homeowner, valuable resources that can assist you in your goals, hobbies, and living.
Please feel free to bookmark our site to take advantage of the latest market news, community information, school profiles and more. Feel free to contact us with any questions you may have about real estate or the community. And if you know of someone that may be interested in making the exciting decision to buy or sell a home, We would be honored to provide them the same level of superior service. We greatly appreciate your support!
We consider this community an excellent place to reside and would to share with you our enthusiasm for the many neighborhoods that encompass it. We pride ourselves on providing unparalleled service and look forward to developing a long-term relationship with you. Please feel free to contact us if you would like to discuss how we can best assist you with your real estate needs.
Sincerely,
John Hrisco
Hrisco & Associates
Your Real Estate Professionals for Life!
Integrity is everything at Hrisco & Associates! Our Core Values are an essential part of who we are and how we conduct business. Our Values are the foundation for providing the ultimate in service for our clients:
1. Community 2. Service 3. Sustainability 4. Collaboration 5. Transparency 6. Integrity 7. Innovation 8. Agile 9. Fun
Thank you for inquiring about our services and experience in real estate. Please feel free to contact us if you should have any further questions so we can forward you details regarding our experience, referrals to speak with, current listings and any further information you desire. We look forward to speaking with you soon.
You can also visit our profile @ www.TexasRealEstate.com/Johnhriscoandassociates
Welcome to the Premier online Real Estate site for the Dallas/Fort Worth Metroplex. Designed to be your one-stop source for real estate services and to inform consumers on how to be a pro in the Real Estate market and avoid common pitfalls that are costly. Real estate is one of the most exciting investments one can make, and it should be a fun and rewarding experience.  Here you'll find everything you'll need to buy or sell a home, as well as learn about the market value of homes in your own area. The articles and tools throughout the site are Free, with zero strings attached. It is our goal to provide you with superior service at all times, so please tell me more about you! Learn About Us Below. Visit our site here www.JohnHrisco.com.
As an Roanoke, Texas REALTOR, and a Southern Denton and  Northeast Tarrant County Real Estate Expert, I am proud to say that I live here, work here, and play here!  My Blog will feature real estate information & Market Activity specific to:  Argyle, Keller, Fort Worth, Southlake, Westlake, Grapevine, Colleyville, North Richlands Hills, Roanoke, Trophy Club, Haslet, Eagle Mountain and surrounding Tarrant County and Denton County cities.  Whether you are a local buyer, seller, renter, investor, resident or fellow agent, I hope that my site and this blog will provide insight as to what makes, Roanoke, Argyle, Fort Worth, Keller, and Northeast Tarrant County and Southern Denton County such a unique place to live!
John Hrisco of Hrisco & Associates is a Licensed Texas Real Estate Broker; License #480703 .  What does this mean to my clients and customers? It means that I am more committed than ever to serve your best interest and look out for all your real estate needs.
p.s. Our name says Southern Denton and Northeast Tarrant County, but we are fully capable of helping you with your real estate needs anywhere in the  Dallas/Fort Worth Metroplex and surrounding areas.  We work with a close-knit network of some of the best agents in the area and across the country and can refer you to the right agent for your needs.
Hrisco & Associates's Blog Posts
Local News and Events
–

over 1 year ago
Local News and Events
–

over 2 years ago
Home Selling
–

over 4 years ago
Home Selling
–

over 4 years ago
Hrisco & Associates - Jergins Family Client Testimonial
Jergins Family Client Testimonial: For more information about this property or any other property in the D/FW Metro Area, please contact John Hrisco & Associates at (817) 725-0157 or email john@johnhrisco.com. See More listings at: dfw-real-estate.co Or NortheastTarrantRealEstate.com
Certifications
Designations:
ABR - Accredited Buyer's Representative: Accredited Buyer's Representatives (ABR®) stand for the benchmark of excellence in buyer representation. What's their key to success? They know that you can't count on the market—you have to count on your skills. ABR® education provides the expertise you need for an edge in serving today's home buyers. 
BPOR - Broker Price Opinion Resource: The current housing market presents many challenges to our real estate industry, few more important than valuation. Evaluating properties depends more than ever on professional expertise and competence, the best use of technology, and a commitment to approach the valuation assignment from all pertinent perspectives.  "BPOs: The Agent's Role in the Valuation Process" is specifically designed to help residential real estate agents and brokers enhance their skills in creating BPOs, reducing risk, and applying alternative valuation techniques.
CDPE - Certified Distressed Property Expert:  A Certified Distressed Property Expert® (CDPE) has a thorough understanding of complex issues in today's turbulent real estate industry and knowledge of foreclosure avoidance options available to homeowners. CDPEs can provide solutions, specifically short sales, for homeowners facing market hardships.       In addition, John Hrisco of John Hrisco & Associates is a CDPE Advanced Member, which includes additional ongoing training not available to regular CDPE members.    
CNE - Certified Negoiation Expert - This course is one of the top new designations in real estate and is taught nationally by the Real Estate Negotiation Institute.  Better results for your clients and yourself – Negotiation is a blend of using collaborative approaches to help identify and create value for all parties, and competitive approaches that help ensure you capture the value components you want. Understanding the dynamics of collaborative and competitive negotiating will most certainly help you achieve better results for your clients and yourself.
CNHS - Certified New Home Specialist: Real Estate's Most Respected  New Home Sales Training  is guaranteed to increase your knowledge, confidence, professionalism and success working with Builders, Developers and New Home Buyers.
CEGMA - Certified Elite Global Marketing Agent: 
The Global Marketing Real Estate certification is an exciting organization founded in 2007 and has now trained over 7,500 real estate agents worldwide and rapidly growing. The certification offers real estate agents the knowledge and experience in the global real estate market with the full understanding of legal, financing and economic aspects of this new trend in global/inter-state real estate business, "Local Expert, Globally Connected".
We will make your property stand out from the competition as we are a truly "Global Agent" being able to bring solutions and buyers that most local agents cannot do. We have the ability to create our own army of agents and bring global exposure for a seller's property. Our sellers are provided with a true global reach.

IMSD - Internet Marketing Specialist Designation:  A powerful real estate designation with hands-on training and implementation for real estate agents to generate more traffic, more leads, and close more deals. (in the process of acquiring).  
MilRES - Miltary Residential Specialist - The Military Residential Specialist (MilRES) Program offers real estate professionals the opportunity to help "military" clients and their families while growing their own business in this important but underserved market segment. For our purposes, we define "military" as veterans, active duty, retired and reservists because all have benefits and legal protections that are complex, sometimes convoluted and often ignored.
Veterans, reservists and active duty personnel are looking for Realtors® who understand the complexities of the benefits available to them and their families. MilRES was created to do just that.
MRP - NAR's Military Relocation Professional certification focuses on educating real estate professionals about working with current and former military service members to find housing solutions that best suit their needs and take full advantage of military benefits and support. Presented by REBAC (Real Estate Buyer's Agent Council) 
NAEA - Ceritified Expert Advisor: CHBA (Certified Home Buying Advisor); CHSA (Certified Home Selling Advisor) In the midst of disruptive innovation in other industries, the National Association of Expert Advisors® is charging forward to revolutionize the real estate industry. Creating an exclusive organization for like-minded, innovative and determined individuals, NAEA's mission is to provide it's members with proven and comprehensive solutions to help real estate agents grow their business exponentially. Becoming a member will provide you with a wealth of development opportunities. Simply stated, NAEA's leadership, guidance, materials and resources affects the bottom line of its members and the return on the investment has never been higher. But, membership into the NAEA isn't just about the value the association provides, rather it is also about sustaining and improving the lives of millions of people around the United States and Canada who want to live the ultimate dream of having ownership in real estate. NAEA wants to help streamline the consumer experience and ensure that home buyers and sellers look to Expert Advisors when buying or selling their largest investments.  
RENIM - Real Estate Negotiation Institute Member: 
RCC - Residential Construction Certified:  The Industry's Most Comprehensive  Residential Construction Training allows you to work more professionally with buyers, sellers, appraisers, inspectors, lenders, designers,engineers and construction professionals.
SFR - Short Sale & Foreclosures Resource:  For many real estate professionals, short sales and foreclosures are the new "traditional" real estate transaction. Knowing how to help sellers maneuver the complexities of short sales as well as help buyers pursue short sale and foreclosure opportunities are not merely good skills to have in today's market — they are critical. And while short sales and foreclosures are not for the faint of heart, agents with the proper tools and training can use these specialty areas to build their business for the long term. 
VLB - Texas Veterans Land Board Certified 
Skills
Specialties:
Denton County Real Estate, Northeast Tarrant County Real Estate, Argyle TX Real Estate, Ft. Worth TX Real Estate, Keller TX Real Estate, Westlake TX Real Estate, Southlake TX Real Estate, Colleyville TX Real Estate, Grapevine TX Real Estate, North Richland Hills TX Real Estate, Trophy Club TX Real Estate, Roanoke TX Real Estate, Arlington TX Real Estate, Aledo TX Real Estate, Haslet TX Real Estate, Mid Cities Real Estate.  
Testimonials for Hrisco & Associates
I would recommended John Hrisco to anyone who is looking to sell or purchase a home. He is so helpful and guides you through the entire process with ease. He takes the stress out of a typically stressful situation. He actually sold our home in 48 hours with multiple offers. He goes above and beyond with hiring a professional photographer and using reflective signs that catch your attention at all times. All of these qualities are what make John a fabulous realtor.

I was a widowed seller looking to sell a house my family had lived in for years, having known foundation and plumbing issues, and facing certain foreclosure, I was not sure what to do and was in a desperate set of circumstances. I contacted John Hrisco & Associates with RE/MAX Heritage and sought advise about selling my home. John sifted through the multitude of information I bombarded him with regarding previous repair estimates, brought in a reputable foundation company to give us a reasonable estimate for the cost of repairs. Had professional photographs taken of my property just as if it was a million dollar property. Put it on the market, disclosed the various issues, and properly priced it accordingly. Within the first day of it being placed on the market, we had it under contract.

John Hrisco & Associates took a gloomy situation and turned it around completely, I was able to go ahead and relocate to a different part of the country, knowing that my real estate transaction was being handled in a caring and professional manner. I don't know of many real estate agents that would have taken the time that John did in trying to get the right information from my mortgage company. I highly recommend the next time you need to buy or sell real estate in Dallas/Fort Worth metroplex, that you contact John Hrisco & Associates for your real estate needs.

one very happy seller,
Diane L.


Called John and he gave me the name of Real Estate Professional in Kansas City. Working with John and B Miller in Kansas City they were able to sell my home during the worst Real Estate Market back in 2008. Without John's help my house would have sold at a price far less than what I wanted. John and B were able to give me the Professional advise I needed to ge my house sold and let me move to new part of the country without having to worry. Would highly recommend John, if you want your house to sell so you can move without having to worry about your cash flow.

We listed our house with John and nine days later we had a contract at 99% of our list price.John was there when every we need him, he had answers to our questions and kept us informed thought out the whole process. If you want the best price and the quickest sale, I highly recommend you use John Hrisco & Associates for your next real estate transaction.

Michael Williams

05/16/2012

John has been INCREDIBLY helpful in all of my housing needs. Being new to the DFW area and an Active military service member, oftentimes our schedules are fast paced and short notice. John took the time we gave him and masterfully provided the services needed for all of my home needs while addressing my every concern. Timely, informative and sophisticated service is increasingly hard to find in today's economic times but this is Mr. Hrisco's staple. He has my HIGHEST recommendation and I implore you to seek his expertise.

Very Respectfully IT1(AW) Mike Williams Petty Officer First Class, United States Navy.


Thomas Burnett

05/01/2012

John did a great job for us and was completely professional throughout the entire process. Thank you, John!



Jacqueline Lord

08/31/2006

Listed & Sold for 99% of the Original List Price!Happy Home Seller

I had my home listed with another agent all summer long with no results. Then I listed my home with John Hrisco &
Associates and followed their recommendations under their 39 Day Guarantee Program, where if they do not sell your home in 39 Days or less, they will sell it for FREE, Guaranteed!

My home was listed, contract executed and closed within 35 days! And in one of the slowest selling seasons of the year. I could not be more pleased with the results I received. I highly recommend you use John Hrisco & Associates for your next real estate transaction.

Sandra & Predrag Pavolic

07/23/2006

Listed and Sold in Less than a Week for 100% of the list price

When we started thinking about buying a house and selling ours, we heard scary stories about selling, buying and about realtors. We can only say that we consider ourselves extremely lucky as John was a great guide. He was knowledgeable, very dependable and extremely helpful. We put our house on the market and started showing it on a Wednesday, by Monday of the following week, our house was sold. Also, with the house we bought, the sellers were extremely hard people to deal with, but John always managed to work things out. We highly recommend John as a realtor and we know that whenever we need one again, he will be the one that we will call.
Introducing a fresh new look for your Profile.
Click the 'Edit Profile' button below to enter 'Edit Mode' and continue the tour.