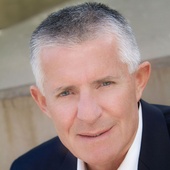 Real Estate Agent
Jim Miner
Loan Modfication & Short Sale Specialist
Phoenix, AZ

—

Miner Noh & Associates
We specialize in homes that offer very good value, whether you are a Buyer or a Seller in Phoenix or South Scottsdale, and we are specialist in negotiations.
Get to know Jim Miner
Here is a quick overview of my background.  First, my name is #JamesMiner and yes I do go by Jim and I reside in the Greater Phoenix area and I specialize in Loan Modifications and Short Sales.
**
I grew up in mining camps throughout the western states. My father is a Colorado School of Mines graduate so where else would I have grown up.  Lived by the uranium mines in Moab Utah and then located to the big silver mines in northern Idaho.  As as side note; working in the mines is where we would earn our money for college, we worked 7,500 feet down underground and if one was prone to claustrophobia, not the job to have.
**
Yes, I did some of those crazy things while in college, I mean didn't we all. Just a couple of them; Hitchhiked from Idaho down to Central Mexico and lived there for several months, got passage on a tramp steamer, did some sailing, and that constituted by Magellan experience, I hitched hiked back to Idaho - went back to Boise State University - took off the winter season and went to Sun Valley and worked (that was great, my job gave me a free ski ticket for the season).
Once back in Boise I collected my stuff and went logging to earn money. Again, an interesting experience, I set chokers then went on and drove one of those rubber tired skidders which ended with a very serious logging accident.  Yes, it was back to Boise where I got involved in the restaurant business doing the standard jobs (waiting tables, bar-tending, and management).
**
Again it was time for a move, so off I went to Hawaii. I lived in Hawaii for about 8 years and participated in lots of different acts; graduated from the University of Hawaii and then did graduate work in Korean History, got involved in Karate - became a black belt and did full contact tournaments, ran several marathons (Hawaii puts on a great marathon), did some traveling back and forth from Korea, and most important I met my wife in Hawaii - she came to Oahu for a summer break - then we did the date, fall in love routine, and then she moved back to San Francisco. You are right, I ended up moving to San Francisco and getting married.
While in San Francisco I got a MBA in finance and worked for Lehman Brothers and Drexel Burnham in the financial district.  Interesting note; my wife was in the BART Tunnel when the big earth quake hit the San Francisco Bay Area.
**
Started up a small chain of restaurants and eventually sold them and moved to Phoenix Arizona.  My wife and I got involved in residential real estate and have continued to work in real estate.  We have bought and sold a number of homes in which we fixed them up and resold them, when the real estate market crashed we became involved in the distressed home market, which was really known as the short-sale market and were able to help hundreds of families through-out the Greater Phoenix Area. Helping all of those families was very rewarding, now many of those families have been able to purchase another home and move on with their lives.
We now have adopted the #greater Phoenix Area as an area of focus.  I won't get wordy but #the Greater Phoenix Area is a great place to own a home whether it be to live in or own as an investment.  There are a lot of folks who have had or are having challenges with staying in their homes and we have committed to helping these folks by assisting them with loan modification or a short sale so they can get positioned to better their lives.
**
I will now do the "cook popcorn and show family movies" routine.  I have two children, my son went to Desert Vista High School - graduated from Arizona State University - and is now an officer in the US Army, my daughter went to Xavier College Prep High School - graduated from The University of Denver also she was a collegiate swimmer - is now doing research in type 2 diabetes while waiting to go to medical school.  Now that wasn't to bad was it?
**
In summation;  I love helping folks get their loan modifications or short sales, and will continue to do so, who are in a distressed home situation (solutions for folks now has become very difficult and most realtors will no longer involve themselves in the field of foreclosure, #short-sales, loan modification).
Thanks for sticking around to read about me, #JimMiner 602-345-0433, azhomeowneradvocate@gmail.com
Jim Miner's Blog Posts
Real Estate General Information
–

over 6 years ago
Local News and Events
–

over 6 years ago
Home Selling
–

over 6 years ago
Home Selling
–

over 6 years ago
Introducing a fresh new look for your Profile.
Click the 'Edit Profile' button below to enter 'Edit Mode' and continue the tour.