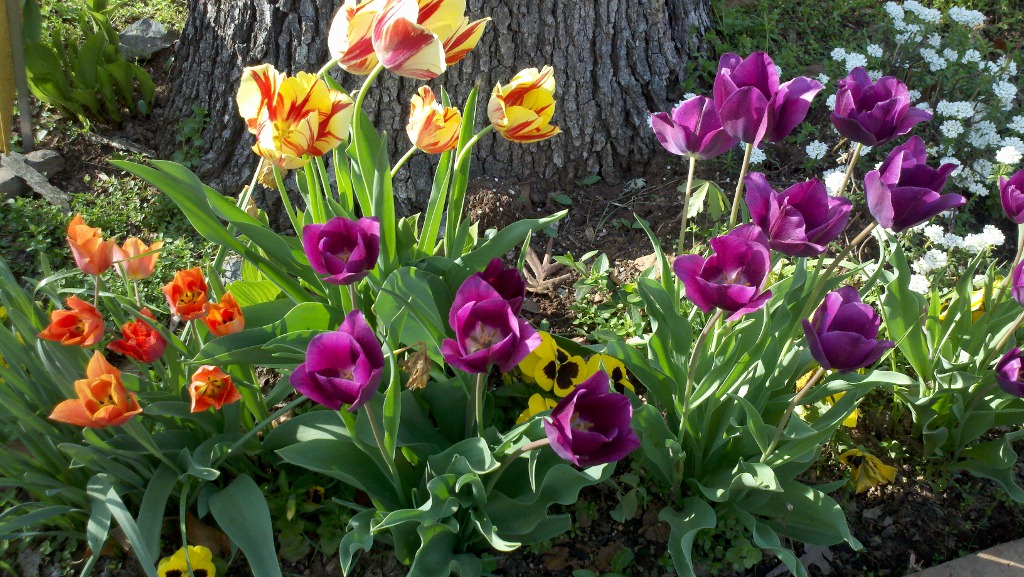 Get to Know Jeanette R Hussey
Do you know much about the History of Durham, and how it's developed over the past 4 decades?  I do!  I'm a native of Durham,  I've raised a family here - and I know what parts of Durham have "traditionally" been coveted for their great locations, and which ones are "up and coming!"  I am uniquely tied to this area, and I bring that distinct knowledge of Durham, Hillsborough, Roxboro and Chapel Hill to help my clients find the perfect location for their new home, and to get the best price for the house in Durham they are selling!
Home Buyers
I've sold HUNDREDs of homes over the past couple of decades, and often times, people know what they are looking for (maybe they need to accommodate an over sized Buffet they inherited, or need a backyard with lots of sun for gardens) but they simply don't have the time to preview 2,000 houses all over Durham to find "The One." 
That's where I can help!  Give me as much information as you can, and I'll try to match it.  If you are looking for a well kept, 2000 square foot home in Durham, for less than $70,000 - I can also explain why you might be having trouble finding that "Dream House!"  We'll set realistic expectations, based upon the current Durham real estate market conditions, and we will find the perfect home in Durham for you!
I am knowledgeable in the various loan products to assist you in securing the best financing possible for your situation.  I enjoy working with 1st time home buyers, relocation clients, retirees and investors.  I am familiar with the foreclosure & short sale process in selling or buying in today's market.
Search For Homes in Durham
Home Sellers
The market is hot in Durham, low inventory, good number of buyers,low interest rates and affordable prices are keeping the market rolling. . Because the number of homes available (called Inventory) is so low, we are seeing multiple offers on  a lot of homes! Be sure you have your pre-approval letter from your lender in hand...it could make the difference in not getting your offer accepted. 
It makes sense.  We've had 4 or 5 years of people just holding on to their house in Durham, even though it's not the right "size" for them not wanting to sell their home in Durham at the wrong time.  Over time, the number of homes available to buy shrinks, and this "demand" will cause prices to start going up.  If you 've been putting off a move, waiting for the "market to come back," NOW is a great time for us to talk!  
Let me give you a "Veterans" perspective of what your home in Durham is valued at today, what you will need to do to compete, and let's develop a strategy together that will let you finally move on!  Don't get caught up in the hype! Find out what the Real Estate Market in YOUR neighborhood looks like - because that's what really matters!  
Contact Me To Find Out What Your Home in Durham is Worth!
Certifications
North Durham:
The Eno River State Park is synonymous with North Durham.  Some of my favorite neighborhoods are located here, including Country Club Heights, homes near Umstead Pines at Willowhaven Country Club, Eno Heights, Eno Woods,Dover Ridge, Ashfield Place, Madison Glen,  Meadow Crossings, Rivers Edge and Treyburn.  Treyburn is a beautiful Country Club Community with an 18 whole Tom Fazio designed Championship Golf Course. They also have an aquatics center, Tennis and an Open 2 story Veranda with breath taking views! Croasdaile is also a great Country Club/Golf Course Community. The latest community is WetRock Farm will be breaking ground in early 2016....call me for details!
One of our favorite hangouts in "North Durham" is Bennett Pointe Grill.  Located on Highway 70/ Hillsborough Road, we've lived near there for many years, it is one of our favorite restaurants, and a common place to bring friends!  The staff is always friendly, and the food is GREAT! 
Downtown Durham:
Home of the Durham Bulls Baseball Team, The Carolina Performing Arts Theater and the new Durham Performing Arts Center... Downtown Durham has really grown in the last 20 years!  There are many craftsman style bungalows in Downtown Durham, with charm, and back alleys. Trinity Park, Duke Park, Old North Durham, Watts/Hillandale have the charming homes of yesteryear.  There are several Condominium Projects in Downtown Durham and more to come.  The American Tobacco Historic District has tons of events going on all the time!  From Downtown towards the old Duke Campus, you will find Brightleaf Square, and a little further past that - Ninth Street.  If you have not been to Ninth Street - and you are a "Foodie" (like us) you probably want to go check it out!  Great Restaurants and cool shops there! The Ninth Street area has the Mill Houses that have been maintained/restored to keep the charm of the neighborhood thriving in these homes in Durham.
Search For Homes in Durham NC
Brier Creek Area of Durham:
Between Raleigh and Durham is a wonderful new shopping area and golf course, Brier Creek.  It's centrally located for easy access to downtown Raleigh, the Airport and Research Triangle Park. There's a Championship Golf Course there, and many other great neighborhoods that can take advantage of the many restaurants and shops located there!  One of my favorite Durham neighborhoods in this part of the Triangle includes Ashley Forest.  Brightleaf is  also a new neighborhood going in there with new homes starting in the low $300,000s. Magnolia Place, Bradbury, Stirrup Creek, Grove Park are other great communities.
The Streets of Southpoint Area of Durham:
There's a Nordstrom's and a Crate & Barrel  in Durham!  Southpoint Mall has hundreds of shops that are ONLY in this exclusive shopping area.  Located conveniently to Cary, Chapel Hill and the Research Triangle Park on I 440, this area is now home to wonderful Restaurants, new homes in Durham
and lots and lots of shops!  More established areas near Southpoint include the massive planned unit Durham neighborhood of Woodcroft, built in the 1980's and Hope Valley Farms. Auburn, Woodlake, Chancellor's Ridge, Lyon's Park, Grandale, Parkwood are a few of the great areas to buy a home in Southwest Durham,  Hope Valley is home to another great Durham Golf Course Community.
See My Featured Listings 
As a native of Durham NC I love selling homes in Durham and the surrounding areas! In 2015 I assisted 56 families sell or buy their homes.  I know the area, the history - and what homes all over our area are selling for!  Call me at 919 451 4423  to list your home - or to start your Durham home search!
Awards
2015 Listing & Listing Solds Agent of the Year - Fonville Morisey Croasdaile Office
format_quote
Residential sales agent selling Durham, Rsearch Triangle Park, Chapel Hill, Pittsboro, Hillsborough, Roxboro and the rest of the Triangle for 33 years! 1st Time Homebuyers, Move up Buyers, Retirees