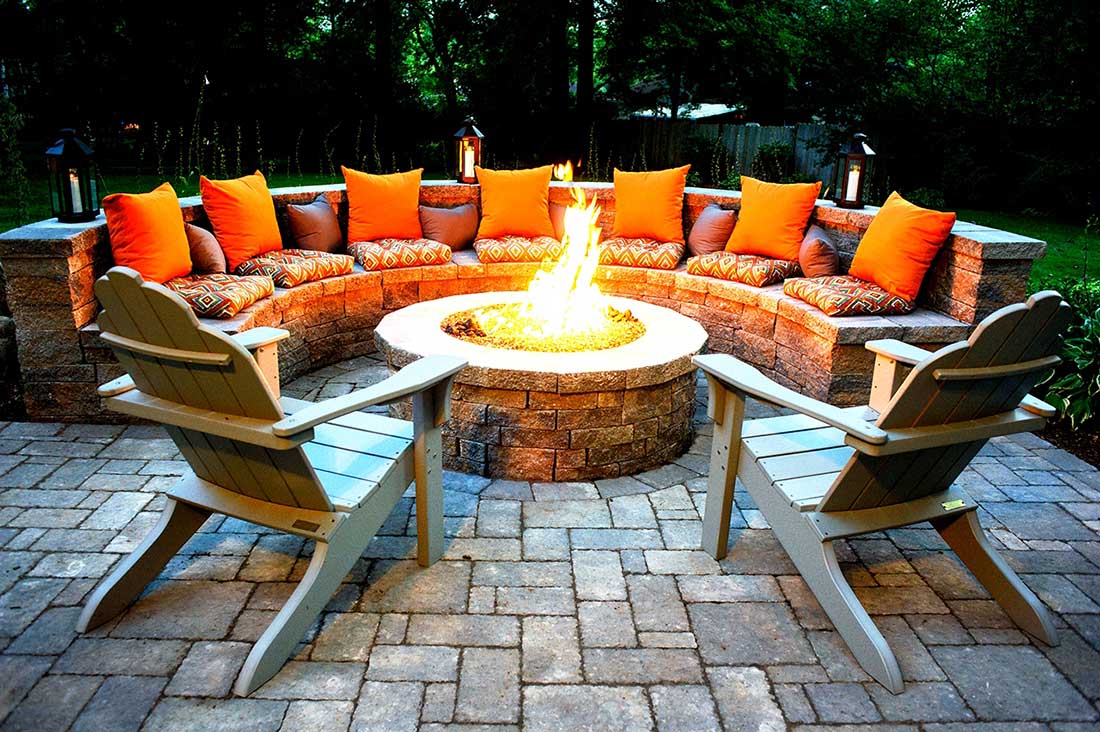 Get to Know Jessica Friedland
Jessica embodies hard work, high ethical standards, and believes in doing all things with purpose
and pride, as well as providing a genuine atmosphere during your real estate transaction. A licensed
Realtor in Idaho and Washington, Jessica is based out the Inland Northwest. She places high value
on education and shows that through the home buying classes she hosts monthly. Jessica began her
real estate journey as a highly successful interior designer and investor. The many years spent
flipping houses and working with Realtors lead to her licensure and 3 year partnership with one of
Entrepreneur magazine's "Top 5 Real Estate Franchise" companies. It was with this company
Jessica began her climb to the top- being named multiple times in the Spokane Association of
Realtors "Top 10" list. In 2013, Jessica joined the RE/MAX Infinity Group where her career
boomed! During her time with RE/MAX she has earned several Certificates of Excellence, been
awarded Top Realtor by Spokane Coeur d'Alene Living in 2013 and 2014, as well as being
recognized and awarded RE/MAX Executive Club in 2013 and RE/MAX Platinum Club in 2014.
JamiThomson Luttge
09/18/2015
Jessica is the most professional thorough and knowledgeable realtor I've dealt with in a very long time! She is awesome! She does her research and absolutely has her clients best interest at heart.
Ricardo Medina
09/07/2015
Jessica is fantastic! She was always right there when I had questions she made sure that we stayed in the area that we wanted to buy a house at. when we finally found the house that we wanted she made sure we got the best deal possible. During the whole process of the home buying she made sure to stay in touch with us the whole time. She made me very confident when it came to buying my first home if I were to buy a other house I would use her again. She is just fantastic and fun to be around. We love the home that she helped us get. I highly recommend Jessica as your agent. Thank you again Jessica!
Doug & Lin
08/29/2015
Jessica is a very energetic, knowledgeable, dependable agent who always kept us updated on everything that was happening throughout our home buying process. We enjoyed our time spent with her and felt that she took the time to get to know us and understand what was important to us. She has even kept in touch for several months following our home purchase, and we always look forward to hearing from her. We feel like she went out of her way to make the entire process easy for us, and have no hesitation in saying that you won't find a better agent.
E. Willa
08/27/2015
When we decided to sell our home and relocate to Idaho, Jessica was one of the agents that were recommended to us. When we contacted her, she was quick to respond with a good selection of properties that met the requirements we were looking for. We needed to find a new home quickly because we had already receives an offer on the home we were selling. When we selected a home that we were interested in, Jessica quickly responded by arranging a time for us to see the house. During the whole process, she was very responsive and professional. Even though we were over 300 miles from the property, Jessica kept in daily contact and arranged all of the inspections and other details. We are very satisfied the job she did and all for the details she attended to. The deal closed on time and we were able to move into our new home on schedule. We are happy to be able to give Jessica the highest possible rating for the job she did and recommend her very highly.
Lisa W
08/26/2015
have been working with Jessica this last year seeking some specific type of home/property. In this time period, she has shown me incredible patience, knowledge of the area, and excellent real estate skills/abilities. Each time I have reached out to her, she made me feel that what I had to say was important and at no time have I ever felt rushed. She spent numerous hours seeking and showing me various properties and every time with a smile and all the time I needed, in spite of how busy she is/was. She sought to understand what was the right property for me and I could not be more happy with what I found. She not only assisted me with seeking property but also in selling some property. Her marketing is outstanding and I was able to sell my property within days of listing. Her communication throughout both endeavors was outstanding; she made sure I was aware of all aspects of the sales and provided me with all documentation needed. She is without a doubt the best real estate professional I have ever worked with!
Shannon
08/26/2015
Jessica was absolutely amazing!!! We were going through an emotional time when we were selling and she was just so comforting and caring to all our needs. She checked in often even before we were ready to list the house. She was fabulous with our three young daughters, and always made sure I understood everything that was going on. Jessica is a very positive, outgoing, energetic, caring and knowledgeable realtor and anyone would be lucky to work with her!!!
Kyle Josh
08/26/2015
Jessica's attention to my personal needs was like no other agent I have had over the years and I have sold many homes in the past. I will and have recommended her to all my friends and family. I love my new home!
Angie
08/25/2015
Jessica was very attentive to our specific needs. She was always available to us and her team supported her and you could tell they had a great respect and work relationship.
Jeremy
08/24/2015
My wife and I had an incredible experience with Jessica Friedland. It was our first New Construction purchase and we had no idea what to expect, what to ask for, or how the process was going to go. I hadn't purchased a home in almost 10 years, and have never purchased a new home, so having someone that was very familiar with the process saved us a lot of worry. Jessica has not only been through the process of a new purchase with clients, but she informed me that she had recently purchased her own new home, and had first hand experience with this. This was also not your typical purchase, which is what made this experience even more impressive. This was actually a purchase that happened across the state, in a city that we wanted to move to. Jessica took the time to get to know our area and even traveled to our city to walk through the house with us. Jessica over-delivers, period! You would be crazy not to use her as your agent.
J Vegas
08/24/2015
Jessica helped us buy our dream home. She was available whenever we needed her, and calmed us down when we were freaking out. I would recommend her to anyone.
Lotu
08/24/2015
Jessica is fantastic. I would highly recommend her to anyone looking to purchase or sell a home. She showed us every house we wanted to see and provided a list of similar listings. She was always easy to get a hold of and made the whole house shopping and contract negotiation process feel like we were being guided by a trusted friend.
Nils S
08/24/2015
Jessica was very helpful in working with us. Our search criteria were pretty narrow and Jessica did not give up heart but was persistent in her work on our behalf. She was consistently pleasant and positive in her attitude and communications with us. We initially thought the house she wanted to show us probably would not work, but when we did see it, Jessica was right to encourage us to consider it. We bought the house and have enjoyed it ever since. We do not hesitate to recommend Jessica for your consideration.
Andrus
08/24/2015
We have had the pleasure of working with Jessica since 2011 and cannot imagine purchasing any type of property without her expertise and knowledge. We live 300 miles away and Jessica has helped navigate us through the maze of purchasing four investment properties (2-single family and 2-multi-family) seamlessly. Two of the properties were short sales and Jessica stayed in constant communication with the Listing Agent and Negotiator and provided us with timely updates. We even purchased one of the properties without seeing it until AFTER closing! From the Home Inspector to the Plumber, Jessica has referred us to top-notch professionals. Jessica's honesty, professionalism and work ethic are a true testament to the amazing person that she is. Jessica will soon help us find our retirement home and we look forward to working with her again. We have TOTAL trust in Jessica and feel blessed to know her.
Lubov
05/30/2015
Jessica is the best agent, she is so hard working, very responsible and kind. Its a joy to deal with her. We knowing her for years and recommend her all of our family and friends.
Rocky
05/22/2015
Jessica helped us both sell our old house and look for a new one as well. She is very positive, but is also realistic and always tried to be available to show houses whenever we had time. She also had a good understanding of the neighborhoods and could counsel us on what locations would be safe (both financially and physically) and which would be risks. When we had to suddenly rescind our offer on a house because of a job offer in another city, she was extremely understanding and referred us to an agent in the town we were moving to. We also love that she does everything electronically, so we didn't have to physically meet with her to sign the various documents involved in selling and buying a house.
Sage
09/02/2014
Jessica is amazing and I highly recommend her, in fact, I have recommended her to two other sellers who listed their homes with her! I found Jessica to be professional, ethical, very friendly, and respectful of my needs and the needs of the buyer. She is familiar with the area and has the background and knowledge for skillful negotiations. She is positive and brings energy to everything she does - whether it is staging, showing your home, participating in inspections, closing the sale, or simply helping through the emotions of moving and change. Jessica was always available when I needed her either in person, or by phone and email. I thoroughly enjoyed working with her and appreciate the terrific way she handled the sale of my home.
user95942892
08/17/2014
Jessica has helped us sell 2 homes recently. She was very prompt, professional and extremely knowledgeable. The last home we listed with her , we received a full price offer in less than a few hours, in a large part thanks to her helpful suggestions and small staging tips. As our business grows we are looking forward to working with her again.
Karin Stuart
08/16/2014
Jessica Friedland is amazing, not only as a Real Estate Professional but as a human being. Her ability to listen and discern my needs from start to finish was so far above and beyond my expectations that I can only say she blows every other professional I have ever dealt with (in any field) completely off the radar. She treated me as if I were her only client while juggling multiple listings, consistently returned my calls within minutes, and was able to negotiate a deal for me thousands of dollars under the asking (and appraisal) price including a home warranty which I have already used, again saving me thousands of dollars! I have never had the pleasure of working with anybody who works so tirelessly on my behalf. Her sunny disposition and positive attitude brightened my day with each encounter and I consider myself wildly blessed to have stumbled across her name. Needless to say, the entire process of purchasing my home from the moment I initiated my first call to her through closing (and beyond) was seamless. Thank you Jessica!
PineRidgeDev
08/16/2014
I have been a builder & land developer for over 25 years until the real estate market took its down turn. With the help from Jessica , 13 plus properties were purchased in 2013 and as of August 2014 there has been 6 closings year to date. With her continuous support I have become a full-time real estate investor, which is my passion. To my delight we are now investing in some of the most sought after neighborhoods in Spokane. What is so amazing when working with Jessica is that I have never felt any pressure to buy or sell. She is highly regarded by her real estate peers and well connected in the community. I know she has put transactions together on my behalf that otherwise would not have happened. Jessica is a true professional & a delight to work with.
user64563932
08/16/2014
Jessica was absolutely amazing. We called her the day after a national holiday when most people were on vacation (including our original realtor) and she had nothing but time for us. She answered her phone after hours, and rather than tell me that she'd love to help me out if I'd call back the next business day, she asked what she could do for me and proceeded to look up over 25 houses that my wife and I were interested in. She was kind and patient with us as we were first time home buyers. We agreed on 6 houses and met THE NEXT DAY. She was great. She drove us around and made sure she knew a lot of information about the houses that we were interested in, and answered every question we had. Once we decided on the house we wanted to purchase Jessica took the time to find out what timeframe we wanted to be out of our current apartment and set us up for a 30 day closing. She kept in constant contact via phone, email, and text about the process taking extra time to explain things that were confusing to us. She never rushed us or brushed us off as just another client. Once a price was decided we got our inspection done and learned of some issues that were wrong with the house. After talking with Jessica we agreed to make the seller aware of these issues and ask them to repair them. It was quite a long list but Jessica was awesome. She was constantly calling the listing agent and urging his clients to understand how much we loved this house and how much we wanted to make this our first home. The sellers agreed to everything we asked. It was a blessing, and I believe one we would not have gotten if it wasn't for Jessica politely pushing the listing agent on our behalf. After that Jessica was just a phone call away, while we waited on the repairs and the appraisal. After the repairs she requested we do another walk through as well as a final walk through just before we got the keys. Every meeting with Jessica was fantastic. She was never rude or disrespectful and she was great with my kids. When it came to getting our keys the listing agent messed up and took everything back to his office without telling anybody. Upon realizing this Jessica called every agent in that branch until she got ahold of someone and then drove across town to get our keys. Jessica was absolutely amazing and we couldn't have asked for anyone better. She is the reason we are in our lovely new home and my family couldn't be more greatful for her outstanding service. Please give her a call. She'll change your life, she did ours!
C Spedick
08/15/2014
Jessica was very helpful with the purchase of our home. She took the time to understand us and our needs for a house, and found us just the right home. She was professional and prompt and very pro-active, and was helpful negotiating the deal right until the end.
Cindy
08/15/2014
Jessica was there to help us sell our home fast when we were in a bind. She staged it beautifully and helped us do everything in a smooth stress free manner. I have raved about her experience and knowledge and referred her to everyone I know and would definitely use her again in the future.
format_quote
Our mission is simple: clients come first. We don't measure success through achievements or awards, but through the satisfaction of our clients.