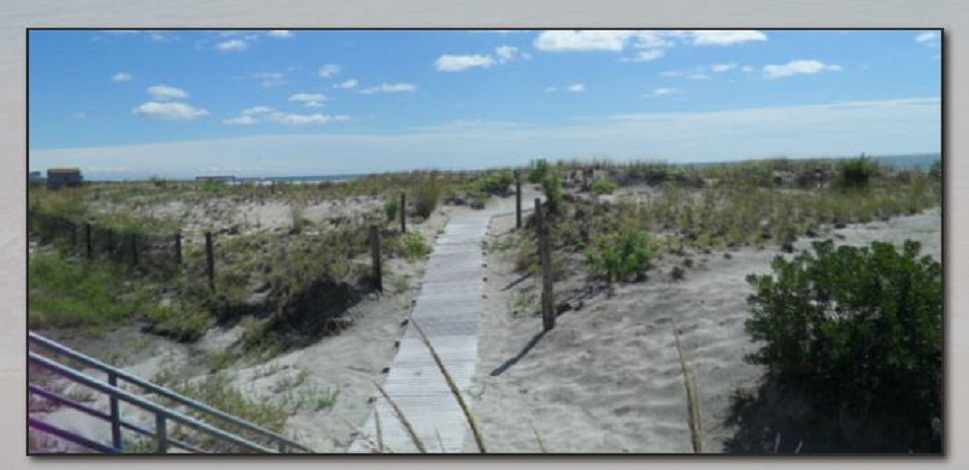 Get to Know Sherri Lilienfeld
As a real estate agent, you can expect a commitment from me to give you the information you need before making a large financial decision, such as buying a Jersey Shore home or an investment property.  As a Chemical Engineer by educational training, I strive for perfection and use my professionalism and attention to detail in my real estate business every day.

In 2002, I traded my successful career as a Business Manager in the pharmaceutical industry for the year-round Jersey Shore experience and relocated from suburban Philadelphia to Margate, New Jersey with my husband and four children.  As an investor since the 1980s, I know how it feels when you need to make an educated decision about a property but don't get the information you need in a timely manner.  I've found that it's not only important, but essential to keep my clients up-to-date on the buying and selling process and to answer their questions quickly.  

I have been buying property at the Jersey Shore since 1991 and know this area well.  I understand that YOUR Jersey Shore Dream is unique to you and your family.  In addition, I have four children so I certainly know about the schools, family-friendly activities, and the homes that are perfect for a family living on the Jersey shore all year around.   

Whether it is a second home at the beach or the bay, a full-time residence, or an investment property you desire at the Southern Jersey shore, you can be assured that you have found the right agent to help you live YOUR Jersey Shore Dream.
Steve and Sharon
09/04/2013
Like many of my clients, Steve and Sharon decided to look for a shore/beach home but weren?t sure of exactly what they wanted ? single family vs. condo, Ventnor vs. Margate, South Margate vs. North Margate. There are many options. Also like many of my clients, they were apologetic to me about the ?time? it would take to decide on what they wanted. We would joke about how they were my standing week-end date. From my prospective, the time it took for them to decide was actually very short (some clients take years before finally deciding ? and that is okay). Now Steve and Sharon are enjoying their time in their new shore property. They are riding their bikes, going to the beach, walking to restaurants, shopping, and just relaxing. They seem to be pleasantly surprised with how much they are truly enjoying their time at their shore home. "We love the place! We can walk to the beach and to the bay side of the island where we can enjoy all the great restaurants. Our place is just an hour and fifteen minutes from our home outside of Philly so we can come here any time we want. Buying our shore home was a great enhancement to our lives. Sherri was great; very knowledgeable and very patient. She knows the area very well and was well versed in the purchasing process."
Carlo and Tina
09/04/2013
For many years, Carlo and Tina had been entertaining the idea of moving. They had a beautiful home in Marvin Gardens but as their family expanded they found themselves needing additional space. It was a tough decision since they loved their home but once Carlo and Tina decided to move things went very quickly. Their house had great curb appeal and was priced competitively for the market. It was sold almost before the sign went up and they quickly negotiated a deal for another year-round residence in Margate. Now Tina, Carlo and their three daughters are enjoying their new home in the place they call home year round in Margate, NJ. "I don't think we would have ever moved if it weren't for Sherri!!! .....thanks to Sherri and her knowledge of many things, we listed our house in May of 2009, had an offer with the first showing, and went to the table on July 29th, 2009. ....... Sherri always saw the glass as half-full. She encouraged me when I was doubtful, she consoled me when I felt overwhelmed, and most importantly, she always made me feel like I was in control. She walked us through the whole process of buying a new home, step-by-step-by-step. The patience, the persistence, and the sheer professionalism is what makes Sherri one-of-a-kind. I can't say enough, that's why I've said so much, too much! There are no words to describe her drive...she goes beyond what is expected...she is with you until the end....I don't know how we did it, but we did, and it's all thanks to her. Thank you Sherri:)"
Kevin and Patti
09/04/2013
Kevin & Patti found themselves with an opportunity to move into a family home on the beach. In order to do so, they needed to sell their home to make the move possible. Although we listed the property very late in the summer buying season, the house was priced to obtain substantial interest but also gave them what they needed to make the move. In less than two weeks the property was under contract and now Kevin and Patti (and family) are enjoying their "new" home overlooking Margate?s beautiful beach. "Sherri was great! She gave us knowledgeable advice when it came to pricing our home & then worked tirelessly marketing it. She managed to be thorough & aggressive without being pushy. She also has great contacts with a variety of contractors for any adjustments the sale of your house may require. Our house sold very quickly & our new house needed lots of TLC. Thus, this fast move became very stressful for us. Sherri went above & beyond what one would expect from a realtor & was able to alliviate some of this stress. We can't thank her enough! Without her as our realtor, I doubt that we would be enjoying our family home this summer."
Judy and Don
09/04/2013
Like many second home buyers, Judy and Don began researching the market and available properties on the internet. They thought it would take a long time to obtain a comfort level with the market and pricing but to their surprise and with the help of some guidance, they started previewing properties rather quickly and narrowed down their options in no time. Through dedicated persistence in evaluating properties in a timely fashion, they successfully bid on a home that soon became their Jersey Shore Dream property in a matter of months. "We really enjoyed working with Sherri and were very impressed with her competence, confidence and friendly style. Sherri was proactive without being too pushy/persistent. She found the perfect house for us in Ventnor, and in fact it was the very first house she showed us! We are thrilled with it, and appreciate her ability to negotiate a very fair price for our property! Her professionalism is outstanding!
Mark and Dori
09/04/2013
Mark and Dori originally contacted me about securing a summer rental. When they came into the area to look at rentals, Mark suggested we preview some properties that were for sale. During their house tour at the last minute I added a house that was not originally on their preview list. Mark and Dori immediately fell in love with the house. It was just what they pictured for a summer getaway property. Now Mark & Dori and their family enjoy their time on their front porch, on the beach, entertaining friends and taking advantage of the wonderful activities that the Jersey Shore has to offer. "Mark and I are loving the house, and we will probably spend even more time here in the fall. Sherri was great to work with, and guided us through the process. She made the process enjoyable and always kept us updated with settlement. Thanks for all your help. We love living here!!
Michelle and Jeff
09/04/2013
Like many people, Michelle and Jeff started their search on the internet and were just "looking" but not ready to buy. They wanted to learn about the market before they started actively looking at houses. Once we began previewing homes, they realized that what they thought they wanted had changed. They originally wanted a newer construction townhouse in the Bay Area of Margate. After some soul searching, they discovered that what would be best for them in the long term was a single family home in a quieter area of Margate where they could potentially retire. Now Jeff and Michelle are the proud owners of a beautiul new construction 4 bedroom, 3.5 bath home on a quiet street, walking distance to the beach. They love it so much they try to come down anytime of year their schedule will allow. "Sherri went above and beyond the role of a realtor. She was sweet and supportive but also smart and strong when she needed to be. (Sherri was) very dedicated and knowledgeable.
Andrea and Clark
09/04/2013
Andrea and Clark needed a larger home for their family. When I first started working with them, they weren't quite ready to make the move and felt they wanted to do some upgrades to their house to make it more "marketable." They upgraded the kitchen, added a beautiful new deck and awning, and finished some other projects in the house. When they were finally ready to sell, they priced their house well and had a buyer within one day of going on the market. They are the perfect example of how preparing your home for selling it and pricing appropriately work well, even in a Buyer's market, when done right. Now Andrea and Clark are enjoying all the extra space their new home has to offer. "Sherri Lilienfeld, pleasantly facilitated a smooth sale and purchase for us. She went above and beyond to meet our needs. Sherri is a pleasure to work with.
Rob and Katie
09/04/2013
Rob and Katie are real estate investors who were looking for positive cash flow and appreciation with their property purchases. They also wanted a property that was not going to need major improvements after purchase. It did not take long to find an upscale rooming house for Rob and Katie which was a block and a half from the beach, was fully occupied with mostly long-term tenants, and so nice it almost has the feel of a "Bed and Breakfast" in Atlantic City. Rob & Katied settled on this property in April '07 In July '07 Rob and Katie purchased their second property with almost 3 times as many rooms as the first one they purchased. "Sherri is by far the best agent I ever worked with. She is extremely thorough and truly looks out for the clients best interest. . . Thank you for doing an amazing, thorough, job. My biggest investment property was not that scary because you put me at ease every step of the way. You are terrific at your job. Thanks again." . . . Katie " . . I have purchased many properties, using several real estate agents. Sherri is by far the best I have dealt with. . . I am so happy and excited with the property. . . please find me more . . " Rob Rob & Katies Jersey Shore Dream is to own as many positive cash flow properties close to the beach in Atlantic City as possible. Lets just say, they are "SOLD" on Atlantic City Investing.
David and Lori
09/04/2013
David and Lori recently relocated from Pennsylvania to Margate to pursue their Jersey Shore Dream by moving their successful Pennsylvania based restaurant business, Presto and opening "Presto at the Shore." With 3 children and having to leave the security of their family in another state, it was a BIG move in many ways. Having personally moved my family from Pennsylvania, I was very understanding of the many adjustments they were going through. I was also able to help guide them with some issues relative to relocating their children to Margate. It took some time to find the "perfect" home for David and Lori but after a some hunting, they found the house to help them live their Jersey Shore Dream. ". . Sherri was there every step of the way with much knowledge and support. Sherri led us without ever being pushy but with much professionalism throughout the entire process. She knew how to get the job done. I would highly recommend Sherri and her team. I wont ever forget my experience moving to the Jersey Shore and thanks to Sherri it went as smooth as possible
Margia and Ed
09/04/2013
Margie and Ed needed a bigger summer getaway for their extended family and friends. They decided to look for a duplex that contained a large house (4 to 5 bedrooms) with an additional apartment. We began searching for a home in Ventnor and within a short time they found the house they desired. . . it was a beautifully renovated 5 Bedroom home with a brand new kitchen, lots of deck space and a 2 bedroom apartment. Margie immediately fell in love with it, but there was one problem. . . it was over their price range. I encouraged Margie and Ed to make an offer to take advantage of the "Buyers Market" but they were hesitant and got very discouraged. Then, the asking price of the house dropped and gave them the confidence to go in with their original offer. To their surprise, the offer was accepted and now they have the home that can more than comfortably accommodate their family and friends during the warm summer months. Margie and Ed can now live their Jersey Shore Dream in comfort and have learned that sometimes you might be surprised and get what you want if you ask. ". . . Ed and I both recognize all the time and effort you spent dealing with our purchase of the Ventnor Property. You are very professional and thorough in all aspects . .
Ray and Nancy
09/04/2013
Ray & Nancy were planning to spend a nice, leisurely week at their shore home at the end of the summer. Nancy was causally searching the internet for a larger place and during their week, wanted to see one of my listings. By the time the week was over, Ray & Nancy had previewed the available inventory with me and had an agreement submitted for the property that ultimately became theirs to enjoy. Now Ray and Nancy have a large, newly constructed property with water views. They are looking forward to many years of enjoyment there with their growing family. ". . . You did a great job . . . . thanks for all your help. . .
Megan
09/04/2013
Megan is a single mom with two small boys who had been renting a 2 BR house and working full-time. Megan had convinced herself that she could not "afford" to buy a home with her income alone. Well, Megan underestimated her financial capabilities and now is the proud and happy owner of a place of her own! As I do with all my clients, I encouraged Megan to consult with several mortgage professionals to review her finances and discuss with her the different loan programs available. I will never forget the day when Megan actually realized she could indeed afford to buy something. Megan was so excited and we immediately identified properties that met her lifestyle and her budget and within three weeks were under contract for her "dream" home! Now Megan is happily decorating her new abode. I am happy to have helped Megan Live Her Jersey Shore Dream! "Sherri helped my family attain a dream I never thought was possible. She went above and beyond my expectations to help me find the perfect place that would fit our needs. Once I knew I could actually buy something and I gave my landlord notice I was moving out, we had a very short time frame to find a new home. Sherri knew what I needed and helped me focus on properties that would work for me. In a very short time my 'dream home' was located. I am now a proud homeowner and forever grateful to Sherri for all she did.
format_quote
Achieve Your Dream of Living on the Jersey Shore.