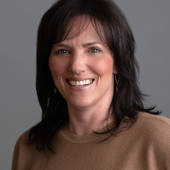 9522972
Real Estate Agent
JoAnn M. Drabble
"Expect Exceptional Service"
Raynham, MA

—

RE/MAX Welcome Home

RE/MAX International Inc.
I am a full-time, full-service real estate professional. I provide "exceptional service' to all my clients, being the best I can be, and I treat my clients the way I would want to be treated!
Get to know JoAnn M. Drabble
JoAnn Drabble prides herself in making a "personal investment in each client". With over ten years of experience working as a paralegal for various law firms, JoAnn brings significant legal expertise to her work.  She understands the ins and outs of the real estate business and follows through on her sales from start to finish.   She is often praised for her attention to detail in all aspects of a sale.
Working as a full-time professional in the real estate industry for 21 years, JoAnn has continuously been a top sales producer.  She attributes her successful sales' results to the personal relationships that she forges with her clients.  Her years of experience combined with her outgoing personality and compassionate nature enable her to understand both the stated and unspoken needs of clients who are buying and selling their homes. JoAnn stays current with changing market conditions and trends in order to provide exceptional service and ensure a timely sale.
JoAnn specializes in residential and new construction in the Southeastern Massachusetts area including Bridgewater, Canton, Easton, Lakeville, Mansfield, Middleboro, Norton, Raynham, Rochester, Stoughton, Taunton, & Wareham.
Her perseverance and real estate market savvy help her achieve 100% client satisfaction. The relationships that JoAnn forms with clients often last long after the purchase or sale of a home.   Her clients' satisfaction is her top priority and drives her to consistently exceed her performance goals and expand her growing referral base.
Education
Massachusetts Real Estate Broker License Newbury College--Associates Degree--Paralegal Studies - 1990 Katharine Gibbs Business School--Graduate - 1986  
Professional Affiliations
- MLS Property Information Network
- Massachusetts Association of Realtors
- National Association of Realtors
- North Bristol County Board of Realtors
- ABR Designation (Accredited Buyer Representative)
- RE/MAX Hall of Fame - 2007 Induction
- RE/MAX Lifetime Acheivement Award - 2016
- RE/MAX 100% Club - 2001 - 2013
- RE/MAX Platinum Club - 2014, 2015 & 2018
- RE/MAX Chairman's Club - 2016 & 2017
- Ranked No. 8 of the Top 25 Individuals in RE/MAX New England for 2016.

- Ranked No. 9 of the Top 25 Individuals in RE/MAX New England for 2017.
- Ranked No. 14 of the Top 25 Individuals in RE/MAX New England for 2018.
Certifications

"My husband and I recently bought our first home, and JoAnn came very highly recommended from our mortgage broker. From my first communication with JoAnn, I could tell that the process would go smoothly -- and it definitely did! As this was the first time that either my husband or I had gone through the home-buying process, we had no idea what to expect or how to navigate the real estate landscape. JoAnn has a wealth of knowledge and understanding of the towns that we were looking to buy in, and gave us sound and honest advice on properties and neighborhoods in these towns. Having this knowledge was incredibly helpful when we were honing in on the areas that we wanted (or did not want) to be in.
Having JoAnn's experience was incredibly helpful throughout this process, especially when it came to explaining the offer process, as well as what we needed to do to have our ducks in a row! After seeing just five or six homes, we were ready to make an offer on the perfect home for us, JoAnn guided us through the offer, and final/best offer process, whether that meant being on the phone with us after hours on nights and weekends. With her guidance, we got the best first home that we could have ever imagined, and used her recommended services for the inspection and beyond -- all of which went seamlessly! We cannot recommend JoAnn enough! She is patient, understanding, and truly recognized what we were looking for in our first home. She even recognized after seeing just one house that an updated kitchen was important to me, and having a realtor understand those details without having to ask, felt amazing.
JoAnn, we cannot thank you enough for helping us to find, and purchase our first home!!"
K. Enman-Salotto - Taunton, MA
"If you are looking to sell or purchase a house, JoAnn is definitely the realtor for you! With her experience and knowledge, the process could not have been easier. She is straight to the point and knows what it takes to get the job done, all while further educating her clients to assist in their future purchase or sale. Communication was excellent and she always took the initiative to ensure things were being completed as needed and on time. All of her contacts to assist in the process were top notch and exemplified the same traits that she attained in helping through this process. This was our first home sale and I will most definitely reach out to her down the road if the chance arises."
S. Patten - West Wareham, MA
"JoAnn has assisted us in three real estate transactions, and we chose her again for the fourth one without hesitation. JoAnn has many great attributes that make her our choice. Having worked with other realtors in the past, she stands out for her conscientiousness, prompt and precise communication style, and attention to every detail throughout the real estate transaction. She is also highly professional and dependable. These have proved to be essential attributes for smooth and successful real estate sales and purchases, and we highly recommend JoAnn."
S. Karchner - Plymouth, MA

"JoAnn and I first met when I was in the middle of a divorce and needed to sell my home. Not only did she help me during a difficult time but got me multiple over ask offers in a weeks time. From there she built a great relationship with me buying and selling my next 3 homes with her. She is always working for her client..day and night. I have never met a harder working agent who does everything to make the process seamless and get make sure the job gets done! I bought and sold multiple homes in Raynham Massachusetts and every time she checked every box for me. I highly recommend her as one of the top agents in the state."
D. Ives- Raynham, MA

"JoAnn Drabble is the Best Realtor! I've bought & sold 3 homes in the past & she's the BEST! Her expertise, extensive knowledge & negotiating skills are exceptional. She sold our home at a price we had hoped for. Most important: JoAnn is honest. Highly recommend her!"
D. Morganelli - Sharon, MA

"My experience with JoAnn was delightful. She was always there when I needed to ask questions. She was patient and knowledgeable with her answers. She went above and beyond when something needed to be done whether it was helping out with shopping for smoke alarms or checking on levels in the oil tank. (I was selling a house in an estate and not living in it) She was very proactive , looked ahead to see potential problems and smoothed the road. My situation was a complicated one and she calmed my nerves when things got edgy. Friendly and reliable. JoAnn has my highest recommendation."
E. Hargreaves - Mansfield, MA

"JoAnn helped us sell our house for $10,000 above the asking price. She then helped us negotiate building our new home and always gave the best advise. She is a true professional and great person."
C. Landerville - Lakeville, MA

"JoAnn was a pleasure to work with, her knowledge of the area and attention to detail was impressive. She was very prompt at returning my calls and emails no matter when. I would highly recommend her if you want your house sold quick and for the right price."
S. Jesse - Lakeville, MA

"JoAnn is a true professional. She is self-motivated and will make your transaction a success. She makes every client feel as though they are her only client. She has helped buy and sell several homes for our family and friends."
G. Gillen - Lakeville, MA

"If you are serious about buying or selling a home, JoAnn is the agent for you! She listened to my needs and was very responsive and knowledgeable. Since I was relocating and didn't know the area she was also very helpful with recommending local tradespeople and utilities."
M. Haviland - Raynham, MA

"JoAnn has been assisting me and my husband in purchasing our first home. She is so knowledgeable about the area and has an excellent way of negotiating for her clients. She was present at all of the inspections and the closing and was available to answer all of our concerns and questions that arose during the process. I would recommend her to anyone looking to buy or sell. When we choose to sell our home in the future, the ONLY agent I would choose would be JoAnn!"
A. O'Grady - Fall River, MA

"JoAnn has sold several houses for me and I would highly recommend her. Not only does she assist with selling or finding you the most appropriate your house, but if there is anything to be fixed she will remedy that with a price quote and a resource to have things fixed. She streamlines and simplifies everything for the buyer or seller and always with a smile!"
M. Perry - Raynham, MA

"JoAnn was recommended to me from a good friend and I am happy she was. I was selling my house due to a divorce so going in she knew that this was not going to be an easy process. JoAnn could not have handled the sale any better or any more professionally. She kept both parties informed of the process every step of the way and went above and beyond to make the sale of the house as smooth as possible considering the situation. I also had JoAnn on my side with the purchase of a new home for me and my daughter. We looked at numerous properties before settling on a condo that was under construction. Again JoAnn could not have been more helpful. She was there every step of the way from the initial offer all the way through with making sure my punch list items were taken care of. JoAnn Drabble is the only Realtor that I would consider when buying or selling my home."
J. Gaffney - West Bridgewater, MA

"JoAnn sold our home in Taunton for us in a matter of days and was so great to work with that it was a no brainer to use her when we purchased our new home. She is honest, personable and very responsive. She worked hard for us through the process and we couldn't be happier. We would recommend her to anyone without hesitation."
J. Martin - Wareham, MA
"We wanted to thank you so much for the incredible hard work you've done as well as your team members in making this transition into our new home be so smooth. You were always available to us and have been so swift with any of our calls, emails or any concerns we've had. Your proficiency level provided us the confidence entrusting your fairness decisions."
G. Zeind - Dighton, MA
"JoAnn did an amazing job selling out home. She was patient with us and the market during a challenging time. She held us all together even when a couple of deals fell through. Her motto: There is a buyer for every house! Help us negotiate a great deal for our home! Couldn't have done it without her!!"
C. Eaton - Lakeville, MA

"JoAnn was a pleasure to have as my real estate agent. She never left any questions unanswered and always responded promptly. I would highly recommend her as she will do her best to help you receive top-dollar for your home and you will receive the best service any agent can provide. I know from experience as we were able to sell our home quickly using JoAnn."
A. Galipeau - Taunton, MA
"JoAnn helped us navigate the home buying purchase. She has also helped us find clients for our rental unit on 2 occasions. Both instances renters were found in 1 day. She's is expedient and detailed and has top notch communication skills."
M. Martins - Dighton, MA

"JoAnn was very influential in selling my house. She checked on my property when I was away. She kept me informed of market trends and got back to me with specifics on all showings. JoAnn always answered her phone and seemed to have the time to service my needs constantly. She helped me with local code requirements and obtaining permits/tests. Unquestionably one of the best realtors I have ever worked with."
J. Cosme - Lakeville, MA

"JoAnn goes above and beyond for all her clients. JoAnn makes you feel like you are her only client. She is very knowledgeable and always available. I purchased a new home from JoAnn and liked her so much I hired her to sell my existing home. My home sold at the open house. The transition was seamless due to JoAnn's guidance."
N. Barry - Taunton & Dighton, MA

"JoAnn and her staff were very professional and a pleasure to work with. Communication was excellent and her attention to detail was outstanding. We sold our home in only 35 days! Her follow through from our initial contact with her through closing was very impressive. We would highly recommend her and her staff to anyone selling or buying."
D. Lyne - Dighton, MA

" JoAnn was referred to us by our longtime lawyer and friend Dan Vieira. He spoke very highly of her, so on his recommendation we met with her. Instantly we knew that she was the right choice for us. She was patient, understanding and very knowledgeable. At this point in my life, I highly doubt I will be buying or selling another house, but if I do there's no doubt that the ONLY agent I will use is JoAnn Drabble. If anyone I know is looking for an agent I would recommend JoAnn. I have complete confidence that JoAnn would do an excellent job."
C. Tropeano - Canton, MA

"JoAnn helped us buy a new construction home in 2011. With her help the whole process was smooth and easy. Her ability to communicate with both seller and buyer and convey information is excellent, and you can tell she works very hard. If we had a question for the builder JoAnn would be right on it and get us the answer quickly. She is very reachable and dependable. I would definitely recommend her services."
K. Read - Lakeville, MA

"JoAnn was always available to guide us through the purchase of our new home. She did an extremely good job of keeping us informed and helped us to maintain our sanity during the sale of our previous home and purchase of the new one. Thanks, Bob and Pam"
B. Dole - Dighton, MA

"JoAnn is a great realtor and person. She tells you want you need to hear may not always be what you want to hear. She gets the job done with a lot of work on her end. I have recommended her and will use her for any future real estate endeavors."
A. Miller - Dighton, MA

"JoAnn is the epitome of perfect realtor. She helped me when I didn't think my place would sell - by getting a great offer in just a couple days! JoAnn is professional, knowledgeable, and very prepared. When I had last minute repairs, JoAnn gave me a list of resources and quality people who helped me get everything done quickly and affordable. I put 5* only because I can't give more. JoAnn is the best there is - and I've worked with a lot."
M. Koentjoro - Brockton, MA

"As first time home sellers, we wanted to enlist help from a realtor that would make our experience smooth and painless. JoAnn not only did this but went above and beyond what was expected of her. Although we hit a few unforeseeable rough patches along the way, JoAnn was able to use her expertise and knowledge of the market to provide guidance and advice while knowing when to step back and allow us to make the final decision. Her calm and friendly demeanor not only made us feel at ease, but made her very approachable by potential buyers and other realtors. She did a lot of behind the scenes work to ensure that we did not stress over the little things and always put our best interests first and foremost. JoAnn was always reachable by phone, text or email; we never waited more than a few hours for a response. We couldn't have chosen a better person to help us in the home selling process and would highly recommend her for selling as well as purchasing a new home. We guarantee you will NOT be disappointed! "
H. Nguyen - Taunton, MA

"JoAnn is a polished, responsive, organized, positive, and energizing agent. She also has extensive knowledge of market activity, and keeps a good pulse on inventory that aligns best with a buyer's preferences. She has brokered a couple of real estate purchases for us over the past 6 years, and we would highly recommend her for anyone searching for that special place to call home."
C. Duane - Middleboro, MA

"I had met JoAnn 6 years back. We were considering relocating to LeBaron Hills in Lakeville. JoAnn stayed in touch all these years by periodic mailing ball game schedules for the year, and recipes. What got my attention is her persistence in staying in touch through out the years. I admire that quality in a sales person and I knew she was the perfect realtor to sell my house."
P. Collins - Middleboro, MA

"JoAnn came highly recommended by a trusted friend. She was my real estate agent when I sold my house this month, and I also worked with her to buy a new home. JoAnn is direct, honest, knowledgeable, responsive and personable. She tells you what you need to hear in order to make a solid decision. She is very well-respected in her industry, and I trusted her judgment completely. I would highly recommend her to anyone looking to buy or sell property!"
V. Densmore - West Bridgwater, MA

"JoAnn was awesome! She was efficient, organized, and extremely knowledgeable of the existing market. JoAnn made what could have been a difficult process, a smooth seamless transaction, for this first time home seller. JoAnn was always readily available to answer questions via telephone, in person or text, and if she didn't have the answer she knew where to find it and would get right back in touch. Her responsiveness is top notch, and we were extremely impressed with her ability to anticipate the next step. As a buyer agent, JoAnn was extremely patient, explained EVERYTHING so we fully understood, never pressured us and respected all of our requests. In our opinion JoAnn is what every realtor should be. We highly recommend JoAnn without any reservation!"
E. Cabral - New Bedford, MA

"I highly recommend working with JoAnn. I chose JoAnn because of her enthusiasm, knowledge, and attention to detail. This was my first time selling and JoAnn made the process easy and seamless! It was clear from the very beginning of the process that JoAnn is the best at what she does and I look forward to working with her again!"
K. Balasco - Carver, MA

"JoAnn was an excellent agent to deal with when I purchased my first home. She was easy going, very honest about the house she was selling, and made the process very smooth. When I sell my house I plan to use her services and highly recommend her for anyone looking in the South Coast area."
B. Coakley - Lakeville, MA

"Working with JoAnn was a pleasure. JoAnn helped me purchase a new home and place a tenant in my old one. She was always responsive and always followed through. When it came time to negotiating, I was glad to have JoAnn on my side. After the completion of the purchase, she was able to place a qualified tenant in my home within 2 weeks. I would highly recommend JoAnn's service to anyone."
A. Amaral - Lakeville, MA

"Working with many realtors in my line of work, I can say that JoAnn is very professional and aware of what it takes to complete a smooth transaction. Along with her transaction awareness, I have received great feedback from both buyers and sellers regarding how she works with them. She has the whole package as far as what I would want in a realtor and would highly recommend her."
F. Downey - Admin Assistant at The Louis Berger Group

"JoAnn has helped us purchase and sell three homes over the last 12 years and assisted us in refinancing several times. She is always available to help in anyway. I highly recommend her."
E. Cicchetti - Easton, MA

"We met JoAnn in 2010 when we bought our first home. When it was time to sell that house and buy our next house (2015), we called her again. We put an offer in on a new house before we even had our current house on the market. JoAnn worked quickly to get us ready to sell and had our home sold at the first open house. JoAnn is personable and professional and worked with us as well as the other agents to get everything done on time. I would recommend JoAnn for seasoned buyers/sellers as well as first time buyers. Her ability to take control and guide clients through the process seamlessly will be very comforting for first time home buyers."
J. Gill - Lakeville, MA

"Working with many realtors in my line of work, I can say that JoAnn is very professional and aware of what it takes to complete a smooth transaction. Along with her transaction awareness, I have gotten great feedback from both buyers and sellers on how she works with them. She has the whole package as far as what I would want in a realtor and highly recommend her."
K. Hapenney - Senior Loan Officer at Leader Bank, N.A.

"JoAnn is the best realtor in Lakeville, MA and surrounding area. She is supremely capable, professional and kind. She works hard and knows the market. She was able to help us sell our home for a great price in a timely fashion. I truly cannot recommend her more highly."
K. Bennett, Lakeville

"JoAnn is exceptional in doing what it takes to get results. It is rare to find a person that is willing to challenge the seller as well as the buyer. She truly knows how to find the right balance between the two and make the sale happen. I have hired JoAnn for every property I needed listed and will continue to do so in the future."
D. Perry - President at D&D Sales and Marketing, Raynham, MA

"I have had the opportunity to work together with JoAnn on several real estate/mortgage transactions over the years. JoAnn is extremely knowledgeable of the local real estate market and is always very responsive to her customers and business partner's needs. I would highly recommend working with JoAnn as a seller or buyer."
D. Viveiros - Mortgage Loan Officer at Radius Financial Group

"In the fall of 2010, I was faced with the daunting task of selling my parent's home in Bridgewater when my mother was unexpectedly hospitalized. As a working mother with two young children, I didn't know how I'd be able to tend to my parent's medical needs, sell their house, and find them a new home. Enter JoAnn Drabble. JoAnn took the reigns and with her expertise, she handled every detail from start to finish. She sold my parents house in a week and got us a fair price above our asking price. JoAnn is also very intuitive and was able to find my parents the perfect condo in a 55+ community less than 10 minutes from my home. She went out of her way throughout the whole process to accommodate my work/family schedule and was always there when we needed her. JoAnn is warm, genuine and a pleasure to work with."
C. Freitas - Bridgewater, MA

"JoAnn is the consummate real estate professional. Knowledgeable, hard-working and a natural salesperson. JoAnn always gets the job done."
L. Gallagher - Lakeville, MA

"JoAnn sold our home in a declining market in 2008. My only regret is my hesitation to accept her information sooner. JoAnn has an expert knowledge of the current market and my own ignorance cost us money that would have been glad to have now.
A comp home in 2008 is still on the market today! Unfortunately, JoAnn didn't market their home. They asking price today for that property is more than $100,000 less than our selling price in 2008.
I have been working in the residential construction industry for the better part of the last 30 years. JoAnn is by far and away the best real estate professional I have experienced. I am thankful that JoAnn came highly recommended to me from a life-long friend.
JoAnn has all the qualities you should look for to make your dream of buying or selling a reality. JoAnn is bright, hard working, personable and most importantly HONEST.
Obviously, I am very appreciative of JoAnn's work for me and have the highest recommendation of her abilities."
R. Gallagher - Lakeville, MA

"I thought JoAnn did a wonderful job of realistically marketing our property and communicating with us in a direct and honest manner. JoAnn was great at closing handling some last minute issues and she did a wonderful job negotiating on our behalf to help us get the best price. I would HIGHLY recommend her to anyone looking for or selling a home."
J. Ostrowski - Stoughton, MA

"JoAnn is the best. She's everything you would want in a realtor, she's honest, responsive and very knowledgeable. I would recommend her a hundred times and wouldn't hesitate to use her again, although I don't see myself selling my home :)"
W. Rodrigues - Stoughton, MA

"Very ethical. Seeks the best interest of the client, not her own. Follows up on details. Pleasant way about her. Trustworthy. If she thinks an offer is not fair to her client, she will fight hard, even though it would be easier to accept it and close a deal if she was after the commission."
B. Hashem - Easton, MA

"JoAnn is an honest, hardworking and tireless agent. She knows the market and simply sells homes. She will be with you and your family from the first sign in your hard to the last signature at closing.
JoAnn has my highest recommendation."
S. Sylvia - Lakeville, MA

"My husband and I recently purchased our home with JoAnn's help and I can't begin to say enough about how wonderful she was to work with throughout. Before reaching out to JoAnn, we had an appointment to meet with a different realtor, as we had our eyes on a home that we were interested in. When that realtor was unable to even speak with us for a week to determine what we were looking for, I began my search again for a realtor and found JoAnn. I knew from our very first conversation that she would be great and that is an understatement. JoAnn consistently exceeded our expectations, going above and beyond throughout the entire process. JoAnn was extremely responsive and went out of her way on a number of occasions to include meeting on extremely short notice, pulling copies of permits, visiting the property to check on the progress of work being done prior to closing, the condition of the property due to snowfall, etc. JoAnn doesn't believe in just telling her clients what they want to hear. She is honest and sets reasonable expectations throughout each step of the process. JoAnn is a true professional, who keeps her clients best interest at the heart of her work and it shows."
J. Lucchetti - Bridgewater, MA

"We first met JoAnn when we were looking to buy a home. She represented the seller of a home we were interested in. We were completely impressed with JoAnn. Her professionalism, upbeat attitude and knowledge of Lakeville and the surrounding areas stayed with us. Six years later when we were ready to sell our home, she was the first person we called. It was a difficult time to sell due to the downturn in the market, but during that time we came to know JoAnn quite well. She always kept us informed of market trends and made herself available for each home showing (not all agents do). JoAnn followed up with each buyer's agent to find out feedback about our home, and was very helpful during the negotiation process when we received an offer. JoAnn is detail oriented, responsive, and is a true real estate professional who has a full command of all aspects of real estate transactions. She is a hardworking, dedicated full-time agent who loves what she does and in doing so, absolutely benefits her clients."
J. Donohue - Lakeville, MA

"We recently sold our home and listed it with JoAnn! She worked tirelessly for us throughout the process. She was always accessible and answered our calls promptly. She works incredibly hard and had our best interests at heart at all times. She is very professional, well connected and knowledgeable. She thoroughly understands the real estate business. We were happy to have her represent us as sellers."
C. Tracy - Lakeville, MA

" JoAnn was WONDERFUL! We would highly recommend her for any type of real estate dealing. We loved that she was there personally for us, in so many ways, any time of day. We could not have gone through this process without her support especially after being in our home for 37 years. She's the Best."
J. Souza - Lakeville, MA

"After speaking with several other agents, we chose JoAnn to represent us when selling our home. There were numerous reasons for this, but the ones that stood out were her comprehensive marketing plan, professionalism and experience as a leader in her field. We made the right choice. After only three weeks on the market, we had a qualified offer. Throughout the entire process, JoAnn's proactive approach to her sales efforts are what truly make the difference. JoAnn is a dedicated professional that both my husband and myself would highly recommend."
C. Goodcuff - Middleboro, MA

"In early 2014, I wanted to sell my house fast and JoAnn made it happen, getting far more out of it than I had expected. It needed a lot of work in many areas and I wasn't sure what to fix and what to leave alone. One-by-one, JoAnn went through each item, making a recommendation. Things I thought were important turned out to be non-issues. JoAnn had a whole army of contractors in every area who turned out to be outstanding. Even the cleaning woman knew how to leave the house the way JoAnn likes to stage things.
JoAnn had amazing attention to detail, shepherding everything along at the fastest possible pace since I wanted to sell fast. She typically followed up with the contractors that she knew and would identify and help fix any disconnects or discrepancies. She also clearly had a lot of experience in getting houses through the process.
I'm a software engineer and yet I was amazed at how tech-savvy JoAnn was. Her website is fully integrated in with social media, with lots of clever ideas.
JoAnn was actually fun to work with. She obviously enjoys the work she's doing and her enthusiasm is contagious.
JoAnn got me to closing fast, easily, and with multiple good offers to choose from. She understood my situation and represented my interests extremely well. All the preparation meant that we were very strong and successful going into negotiation."
B. Giese - Stoughton, MA

"I am pleased to recommend JoAnn, as she is a fantastic real estate agent that we would certainly use again should we have future real estate needs. She is personable, honest and highly knowledge about putting a house on the market to sell in a reasonable amount of time at the right price. When looking for our house, we had some very specific ideas on what we wanted. JoAnn was very patient with us and helped us find the house that would meet our wants and needs. After the whole process, we felt like we gained a good friend, not just a reliable service provider."
M. Byrnes - W. Bridgewater, MA

"We have used JoAnn several times for selling and buying homes. She is a true professional who knows her business inside and out. I have and will continue to recommend JoAnn to anyone who needs a realtor. Several years ago, we had a home that sat on the market for almost a year. Once JoAnn listed it, it was sold in less than a month. She is the best!"
M. Cicchetti - Easton, MA

"When my husband and I decided to sell our house, we met with several real estate agents. After several meetings, we found that none of them met our expectations and began feeling concerned that we would never find the right person for the job. Thankfully, we contacted JoAnn Drabble and knew immediately that she was the best.

Beginning with the initial meeting we experienced top-notch expertise. JoAnn allowed us to explain our situation and patiently listened to our concerns. She is professional, easy to talk to, and always available. If we left her a voicemail, our calls were returned quickly.

We were very pleased with the manner in which our home was listed, presented, and shown to prospective buyers. JoAnn met with us on a regular basis and kept us updated every step of the way. The closing on our home went smoothly, and JoAnn was to thank.

JoAnn is a Real Estate Agent that will exceed every one of your expectations and we strongly recommend her."
R. Trabucco - Lakeville, MA

"I highly recommend JoAnn to all real estate buyers and sellers. JoAnn is an excellent broker who stays focused on meeting the needs and expectations of her clients. No one will work harder on your behalf. She is detail oriented and organized. She makes every effort to anticipate issues and resolve them before they become a problem. She is also a very nice person."
T. Percy, Managing Partner at Percy Law Group

"I cannot say enough about how positive our experience with JoAnn was. JoAnn consistently exceeded our expectations at every step - initial professionalism, a "best in class" understanding of the exact town/surrounding area became clear immediately, a natural ability to set expectations and prepare my wife and I for each step of the selling process, a highly effective and results-driven negotiation style, and above all, the ability to understand the different personalities at play (my wife, myself, co-brokers, potential buyers) and keep everyone communicating clearly and in the same direction. I do not consider myself an "easy going client". JoAnn was masterful."
T. Carter - Lakeville, MA

"We've bought and sold a number of homes over the years and have dealt with several realtors. JoAnn is the most knowledgeable, professional and thorough agent we have ever had the pleasure of working with. Our home was in good hands and we never had a moments concern. She handled every detail, and kept us informed every step of the way. We would highly recommend JoAnn to any prospective home buyer or seller."
D. Ziniti - Lakeville, MA

"Thank you for the incredible job that you did representing us on the sale of our home and on the purchase of our new home. We were thrilled with the level of professionalism and service that you gave to us. I believe that you honestly cared about us and you helped us to make decisions that would best benefit us."
S. Morrell - Rochester, MA
Awards
- RE/MAX Hall of Fame--2007 Induction
- RE/MAX Lifetime Achievement Award--2016
- RE/MAX 100% Club--2001 to Present
- RE/MAX Platinum Club--2014, 2015 & 2018
- RE/MAX Chairman's Club--2016 & 2017
Introducing a fresh new look for your Profile.
Click the 'Edit Profile' button below to enter 'Edit Mode' and continue the tour.