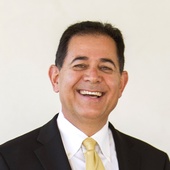 01053459
Real Estate Agent
James Jam
#1 Individual BHHS Agent in San Diego County
Encinitas, CA

—

Realtors in Encinitas and North San Diego County Real Estate

Berkshire Hathaway HomeServices
"Dreams Made Real" A Philosophy in Action - James Jam
Get to know James Jam
Looking for real estate agents in North San Diego County? I specialize in selling real estate in Encinitas as well as selling homes in Carlsbad and surrounding areas. I've been a licensed realtor since 1989 and awarded as the #1 Individual Berkshire Hathaway agent and top 1% nationwide since 2001. I'm also a Luxury Property Specialist Certified Relocation Specialist (CRS), Certified Architectural Specialist, REO and Short Pay Specialist. Visit my website for more details!
"Dreams Made Real" is my personal philosophy that encompasses the perfect real estate experience. It is the gold standard that I strive to provide to each one of my friends and clients. From the onset of the experience to the culmination of the house sale or home purchase many elements combine to make up the whole, including marketing, negotiation and communication. My dedication to putting together the individual pieces will ensure that my clients enjoy a dream transaction and ultimately a pleasant and fulfilling experience when buying or selling a home. It is about helping my clients every step of the way. I make a promise to my clients that they will receive the best possible representation and an unparalleled level of service and communication throughout the process whether it is by providing an aggressive marketing plan, sensitive negotiation, or unrivaled market knowledge. Every relationship, from the beginning is built on trust and mutual respect, which enables me to truly appreciate my clients' goals. Every time I make this commitment to my clients, I place my credibility on the line, but my years of experience, in depth knowledge of the market and proven track record allow me to fulfill the commitment that I make. I am dedicated to providing each client with the superior benefits of this plan and the best representation possible. This is how "Dreams are Made Real".
Best Realtor in North San Diego County - James Jam
Best Realtor in North San Diego County - James Jam
Certifications
Education and Experience Many factors went into James Jam becoming the Real Estate Agent he is today. A sincere commitment to service with excellence and integrity has served him well. From his early college years, James' natural talent for working with people was evident. His undergraduate degree in human resource management allowed him to develop the business communication skills crucial to success in real estate. To meet the demands of an ever-changing marketplace, James obtained a master's degree in business with a marketing concentration. He is a lifelong learner who consistently completes real estate marketing and law classes in order to stay abreast of trends and conditions certain to affect his clients and their homes.
Approach to Real Estate A unique marketing plan forms the backbone of James Jam's professional success in real estate. He customizes the plan to meet the special needs of each home owner and property he represents, ensuring maximum exposure and the fastest possible close of escrow. Even more impressive: James' intuitive knowledge of the real estate market allows him to get the highest price possible for the properties he sells, and he does it every time. His clients know this. An extraordinary percentage of them are repeat customers. Whether you are buying or selling a home, James is the agent for you.  
Awards
Education: B.S. in Human Resources Management, MBA with concentration in Marketing, State of California Real Estate Licensee, Luxury Property Specialist, Certified Relocation Specialist, (CRS), Certified Architectural Specialist, REO and Short Pay Specialist Award Categories: No. 1 Individual Berkshire Hathaway Agent in San Diego County since 2005. Total dollar volume and number of units sold* Number 1 Agent in North County since 1996* Number of transactions & Number of listings sold, Top 1% Producer Nationwide Other Credentials: Chairman's Circle, 7 years in a row'100 Percent' Outstanding Performance Award since 1995 (for a minimum of 6 transactions every month of the year) Top 10 Producer in Southern California since 1995. Senior Sales Associate Executive Sales Director. Recognition of Excellence by San Diego Association of Realtors. 5 Star Realtor Award every year.
Skills
Skills and Expertise James Jam achieved in his first ten years what few realtors achieve in a lifetime.  The same persistence and determination that serve his clients well has propelled James to the top 1% of all agents in the country with his previous employer, Coldwell Banker, in 2001, 2003, and 2004, and to the rank of the No. 1 Individual Agent for Berkshire Hathaway HomeServices in San Diego County since 2005. In addition, his expertise remains unparalleled, as the No. 1 luxury property, certified relocation, architectural, and certified REO specialist. Numerous other professional accolades, including the Chairman's Circle Diamond Member Award, Legend Award, and 100% Outstanding Performance Award attest to his consistent work ethic. CalBRE 01053459 Broker 01317331
Testimonials for James Jam
"There have been few experiences in my life in which I have felt the professionalism, competence, attitude and common sense of a professional with whom I have worked to be so complete. It has been a total pleasure to work with you."
-Warren Farrel, PhD
"He is the BIG GUN that is respected for knowing what he is talking about, having an in-depth understanding of the market and a stickler for detail and doing things right. I am very grateful to you for everything you do and the emotional giving you put into our transactions. And in all cases, you are much appreciated as a friend and confidant. You are the best."
-Cliff Schneider
"Our family will always use James Jam. In selling three homes and buying one with James we had the best experience. In fact, he is in our wills to sell our properties so our beneficiaries have the best!"
-Stephen & Tiffany Palmer
"Believe me – we will tell everyone how wonderful you are James – we have bought and sold several homes, and you are BY FAR the most professional and most effective agent we have ever worked with. You know your business and you do a great job. "
-Judith & David Berry
"James, you are SO wonderful, simply wonderful. Honestly, I can NEVER thank you enough for all you have done for us. You are incomparable, as an agent and as a man. I am proud to know you, and I would treasure being able to always call you my friend. Thank you, thank you a million times over – that is not enough to express to you how I feel about everything you've done. You've held our hands and smoothed our feathers. There will never be another like you. So, OF COURSE you are Number One!"
-Treza and Irv
"Selling homes in an upmarket can be time consuming and challenging but you did an outstanding job of making it easy on us. James, you're a champion!!"
-Nicholas and Carrie Esayian
"Dear James,
There are simply no words to express my gratitude for everything you have done throughout this transaction.
I can't imagine how difficult it must have been to go through the many shifts in our situation but you handled it with professionalism, grace and kindness. I consider myself lucky that our paths crossed and that I shared such a personal journey with you because I never experienced a moment of awkwardness about anything with you.
It goes without saying that you will always remain in my heart as someone who shepherded me through an incredibly difficult time. Thank you for being so generous with your time and for making every step of this process so easy for me."
-Dianna Bonny
Joann and I both appreciate all your help you gave us with this transaction. You really made it very easy for us to deal with this from afar. You are a true professional in your field and we look forward to maintaining our relationship as we go forward. Thank you so much for everything.
-Doug Van Ort
James- You are a genius, a gentlemen and AMAZING! We are very grateful to you for everything.
-Christian & Susanne Bentley

Introducing a fresh new look for your Profile.
Click the 'Edit Profile' button below to enter 'Edit Mode' and continue the tour.