Heather Stevenson (360) 441-7120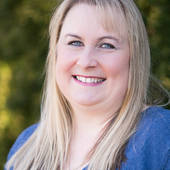 MLS#95406
Real Estate Agent
Heather Stevenson (360) 441-7120
I put the "stat" in Real Estate!
John L. Scott Real Estate
Professional Consulting with Friendly Service
Get to know Heather Stevenson (360) 441-7120
Heather Stevenson, Real Estate Broker
Heather is an innovative outside-the-box thinker that is always striving to find the latest and best in everything she does. She is extremely detail-oriented, organized and is known as a perfectionist (although she prefers to think she just has high standards). Heather prides herself in her technology, communication and writing skills. Her very first real estate blog post was featured on Active Rain with several thousand views and comments (under a different account). Heather also enjoys creating proprietary applications to help with organization and to keep up-to-date with clients and our real estate transactions. Her applications are often used as examples for others and she has sold some of her systems to others. But above all her philosophy in business is 'clients first'.
Heather recently celebrated her 25th anniversary and enjoys being an active mother to her three sons and 4 grandkids. She also owns several rental properties and is very familiar with real estate investments and management. If Heather is not working, you will probably find her out taking photos of the beautiful Pacific Northwest, family and friends. In 2010, Heather was featured in the Bellingham Herald's '10 Who Cared' spotlight and quoted as being 'tech-savvy'. Then in 2012 she was honored to receive the prestigious Volunteer of the Year for the Bellingham School District. Heather also received the PTA Golden Acorn award where scholarship money was donated in her name. She also enjoys photography and videography and has created 100s of videos for friends, family, scouts, sport teams, and schools. You will rarely see her without some kind-of technology in her hands, as she is always hungry for more knowledge and researching new ways to accomplish her tasks and goals.
Heather comes from a banking background and is an expert in customer service & organization. This gal has been a technology guru since she learned to walk. She has grown up in the world of technology, search engine optimization and website building. She can even write in HTML (who does that?)!
Client Testimonials:
April 2021, Buyer
Heather is honest, reliable, and well informed. She listens to you when you explain what you are looking to buy and works hard to find the perfect solution. I feel very confident in recommending her expertise for buying or selling any real estate.
JC
January 2021, Seller
We can't tell you how much we appreciated your skill and we felt fortunate to have you during our station sale.You have been there for us every step of the way and we really appreciated all the help you have given us.
You really exceeded our expectations of an agent and we felt well taken care of.
We really can't thank you enough for everything you have done.
With sincere thanks,
KP
September 2020, Buyer
Heather is the consummate professional and a great realtor. We were very comfortable working with Heather who conducted our search while we were on the other side of the country, during, during the Covid pandemic. Heather was quick to bring suitable properties to our attention and researched properties that we were interested in. Heather tirelessly did video walkthroughs of properties, directed us to helpful resources and was instrumental in our choosing a lovely new home. Heather was quickly responsive to questions, was endlessly patient and exudes genuine friendly support and enthusiasm for her work! Heather knows Whatcom County, is detail oriented, and went above and beyond in her support. We highly recommend her as a realtor.
JD & DT
April 2020, Seller
Everything I have discovered about buying/selling a home, I've learned from Heather, my referring seller's agent who is helping me sell my mother's home in another state. Heather is a patient, easy-to-understand, non-judgmental tutor! And she's skillful at creating charts and graphs, market analysis reports, and bullet-point lists with all the data and details a client could want, to successfully close a deal.
Heather's vast knowledge of the industry and market paired with her compassionate, dedicated service put her in a class by herself. I trust her judgment 100% and recommend her with zero hesitation.
VR
February 2020, Vendor
Heather Stevenson is absolutely, hands down, my most loved agent. Her level of communication, transparency, knowledge and dedication to her clients is well above the standards in the area. Her knowledge of the market as well as connections to incredible lenders is what sets her apart from the rest. There is no worry when I am working with her. She makes the process low stress and so enjoyable.
LN
February 2020, Vendor
Heather is very dedicated and goes above and beyond for her clients. She is personable, intelligent, innovative, and honest. Heather has a vast knowledge of our current market. I highly recommend her!
CM
September 2019, Buyer
Heather is a pleasure to work with. She is organized and works hard to make sure you are well represented. She is second to none.
RM
August 2019, Buyer
Looking for a home is very stressful. We are so grateful to have Heather helping us through the whole process. She made things so easy for us. Created a timeline of dates and events. We knew she had our best interest. Heather always had time to answer questions, easy my fears. We were not just another customer. Even when family matters took her out of town, her laptop and phone were always with her ready to answer our inquiries. Once we got our keys, she made sure that everything went the way it was supposed to. Thank you, Heather. Love my house. Now we are making it our home
MS
July 2019, Seller
I would give 100 stars if I could!  Heather is top-notch! We needed to sell our house quickly and had no idea what we were doing. She walked us through every step of the way during the listing /closing and provided great communication. She is extremely professional, detail-oriented, and has a great system down. Heather's photos and drone footage were amazing! Within two weeks we had multiple offers to choose from.  I honestly would recommend her above and beyond anyone for Sudden Valley, Bellingham, Whatcom County, and anywhere else!
SW
May 2019, Seller
Heather was so helpful in helping my mom sell her home as quickly and efficiently as possible.  She spent time explaining things to my mom and getting to know her.  I found Heather Stevenson through a social worker at the hospital, who knew my mom needed to move to a new home.  From the beginning, Heather kept me in the loop via text, email, and phone.  I really don't think it could have happened as fast and flawlessly without her help!! Thank you, Heather.
EM
February 2019, Buyer
Heather is amazing at what she does. She emerges herself into her work and will find the perfect house fit for your family. You will find no one more passionate or caring then Heather Stevenson. She cares about the community like no other and will go out of her way to make you feel a part of one. Heather Stevenson is the right choice if you want a thorough job!
CC
April 2018, Buyer
I hired Heather because I knew her from her volunteer work at the local schools, I knew she was super detail-oriented and that she really cares about the people around her. Heather was amazing through the whole process of determining our needs and goals to showing properties to researching the house that we decided to purchase. She has all the details worked out with our very own private website that has a calendar, copies of all the paperwork, email/text reminders, deadlines, details, and more. It is an incredible system that I've never heard of or seen before. I really appreciated all her dedicated time to us, we felt that we were her only clients. Thank you, Heather!
KJ & PJ
December 2017, Buyer
I am originally from Bellingham and when I decided to make the move back here, I needed to know the real estate stats to make sure that I got a fair price in this crazy market. Heather knows her stats and showed me all the numbers and charts that helped me know that I paid the right price for my house. I am so happy that I made the move home and into my perfect house! Heather was amazing through the whole process and is very detail-oriented and explained each and every paragraph of the purchase and sale agreement. Her knowledge of real estate and the buying/selling process is incredible.
RS
August 2017, Seller
I had to sell my home due to a death in the family and I am so glad that I hired Heather Stevenson to help me through this painful time. She was sensitive and caring while being informative and making sure that everything went as smoothly as possible. Not only does she understand real estate and the process but she is very sensitive to your needs and actively listens and helps from helping you make decisions to getting ready for photos, showings, inspection, appraisal all the way to closing.
RS
August 2017, Seller
Heather helped me navigate the entire process of getting my home ready to sell, what to expect when it was active, how to handle competing offers and through the pending process all the way to closing. She kept me informed throughout the entire process and made sure that everything was completed properly and on time. She really knows the market and can inform you about real estate trends. I highly recommend Heather Stevenson.
TF
July 2017, Buyer
Heather has been fantastic about showing us around Bellingham - her knowledge and expertise in the area has been incredibly helpful in finding the right home for my family.  Working with Heather was a delight!  Her system was well organized, and she communicated clearly throughout the process - I always knew what to expect.  I absolutely would recommend Heather Stevenson to anyone looking to sell or buy a home!
JD
April 2017, Buyer
Heather was a dream agent. She walked me through the entire step of the way and made me feel confident about the process.  I appreciated her knowledge and the way she alleviated my anxiety. She is incredibly detailed and that detail helped me save money and we were able to put together a deal quickly as the market was very dynamic at the time. She was very responsive and available. I cannot recommend her enough.
ML
July 2014, Buyer
Heather really helped us explain everything step-by-step when we didn't understand what was going on during different stages of the process. The Client Portal she developed was an excellent idea. We felt we could take our time and make a good decision.
MC
Heather Stevenson (360) 441-7120's Blog Posts
|
Real Estate Market Trends
–

3 days ago
Real Estate Market Trends
–

3 days ago
Real Estate Market Trends
–

10 days ago
Real Estate Market Trends
–

10 days ago
Real Estate Market Trends
–

11 months ago
Real Estate Market Trends
–

11 months ago
Real Estate Market Trends
–

12 months ago
Real Estate Market Trends
–

10 months ago
Heather Stevenson Real Estate
Meet Heather Stevenson
Certifications
 Internet Marketing Specialist Designation
 Certified Buyer Representation Specialist
 Pricing Strategy Advisor
Awards
2009 PTA Golden Acorn
2010 Bellingham Herald's '10 Who Cared'
2012 Bellingham School District Volunteer of the Year
Skills
 Mastery Knowledge of MS Word, Excel, Publisher & PowerPoint
Working knowledge of Quickbooks and other accounting programs
Strong Managerial Abilities
Extremely Detail Oriented
Loyal Team Player
Quick learner
Excellent Customer Service Skills
Type 85 WPM
Introducing a fresh new look for your Profile.
Click the 'Edit Profile' button below to enter 'Edit Mode' and continue the tour.