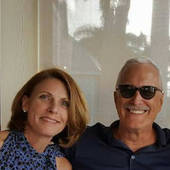 F3319348
Real Estate Agent
Gregg Fous
Fort Myers, FL

—

Market America Realty and Investments, Inc.
Commercial Broker and investor. , global marketers of high end residential R.E. and Market America Realty and Investments, Inc., commerical real estate brokers. REO and Asset Mangement Division
Get to know Gregg Fous
Gregg Fous began his career in the real estate business in 1982 with the acquisition of a bus terminal in Fairfield, Ohio. He saw an advertisement that was offering the terminal for sale by the bank. He asked for a meeting with the realtor, reviewed the numbers and made an offer pending a satisfactory inspection. The offer: full price, but no payments or interest for three months, the bank to finance 95% of the asking price at market rate for 5 years. Offer accepted. Mr. Fous then re-negotiated the lease with the current tenant (who had given notice to the bank because of fear that when the building was sold, they would have to move anyway.) Mr. Fous had positive cash flow of  month after the initial three months during which he recouped his initial investment. Five years later, Mr. Fous sold the building to the tenant for twice the amount of his original investment.  
 This was the first investment of many for Fous, now a developer with Market America Development, LLC and owner manager of Market America Realty and Investments, Inc.,   Born in New jersey and educated at Rider University in New Jersey, Fous traveled the world as an industrial salesman until his move to Fort Myers in 1991. It was here that he began consulting for a Fortune 100 company in strategic development for new technologies. At this time Fous liquidated his real estate up north and started investing in residential and commercial properties in Florida. As an early student of residential real estate fortune building, Fous bought single-family homes, duplexes and larger multi-family properties in Fort Myers. He was adept at identified undervalued properties, purchasing them and either fixing them physically  or financially. He continued to locate commercial properties that fit his criteria, bought them, filled them up and "flipped" them.
  One property, Kelly Carlos Office Center, a 25,000 square foot office building located in South Fort Myers, he purchased in 2001 at 60% occupancy. He moved in, improved the property and got occupancy to 100%, and then sold the property. He realized a return of over $1,000,000 on $300,000 investment in three years. 
His first waterfront property purchase was on Fort Myers Beach. After three years of renting it, he turned it in 1999. It was at this time that he became a licensed Florida real estate broker for the second time. (Originally, he acquired his license in 1978 but never was active with it). Mr. Fous was now able to do for others what he was doing for himself. His first waterfront condo was at the mouth of the Caloosahatchee River. He purchased it for a $515,000, maintained his residence there over the two-year period to avoid capital gains taxes, and then "flipped" it for $840,000.
 In 2002 Fous developed an internet marketing strategy for marketing other developer's condos in the preconstruction stage. In 2003 this was so successful that his company actually outsold all inside sales people at a two building release at Burnt Store Marina. Fous writes a weekly real estate "opt in" newsletter that is distributed to over 6500 subscribers. The weekly letter is full of investment and  real estate advice and also keeps subscribers in touch with the local market and trends. 
In late 2003 Mr. Fous and a partner started Brixton Development, LLC in order to capitalize on the large number of buyers that the website generated. Brixton successfully completed Oasis of Cape Coral, a 56 unit complex, Brixton Keys of Punta Gorda, an 8 home development, and sold out Island Pines of Cape Coral a 304 unit residential condo complex. Fous designed and sold out Palm Point, a 98 unit mid-rise waterfront community before selling the company to his partner in August of 2005.  
Certifications
          I had a visit from a client this last Friday. Jon and I had been communicating by email for a few months and Jon wanted to come down and see the investment property he purchased. Jon is a very successful business owner on Wall Street and is interested in investing in more Florida real estate. 
            One of his first questions to me was, "Gregg, what is your role? What do you do?"  I smiled when he asked the question, because my duties and my role in my various ventures is the topic of discussion between my team  and I.  Jon's asking the question, made me realize that many of my weekly newsletter readers may not be clear on my various functions. 
            In my role as a broker I run what I would call a "boutique" commerical real estate agency and I run my new franchise, Engel and Voelkers Fort Myers River District - high end residential homes.     I am a motivator, a cahnneler of energy, and sometime coach. My specialization is working with key buyers or sellers and "working" their project. I am not a generalist. I do not go after listings and hope someone else will sell them. I am a deal maker. I am an investment specialist. I am a negotiator. I will represent MY CLIENT, not just work as a transaction maker. 
WE ARE IN THE REAL ESTATE BUSINESS, NOT THE REAL ESTATE AGENT BUSINES
            I have sold a great number of pre-construction condos. I immerse myself in a community and then work as an outside agent for the community. I am not associated with WCI, for example. There are also communities out there that I do not sell. This does not necessarily mean that they are not a good purchase, I either do not get involved enough in the community to knowledgeably serve my clients in that community, or I have discounted the community for some other reason.  I make my money at Market America from 3% or so commission paid from the developer to me, usually half when the contract goes "hard" and half when the contract closes. 
                      My role as a weekly newsletter writer: My three definitions of capital: TIME, MONEY and INGENUITY. I have very little of these three left for Market America and if I put a dollar value on my time and ingenuity, I am much better off not spending my capital on my other roles. I am delegating more and more as time goes on to other people.  However, some things, like this weekly newsletter and having meeting with clients like Jon, I just plain enjoy. I have gained a lot of knowledge over the years and I enjoy sharing it. I have a thirst for knowledge and people interaction that I can never seem to quench.
Introducing a fresh new look for your Profile.
Click the 'Edit Profile' button below to enter 'Edit Mode' and continue the tour.