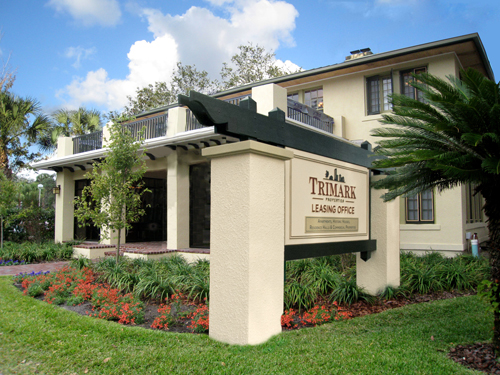 Get to Know John Fleming
Gainesville commercial real estate broker and managing partner at Trimark Properties, John Fleming has had an instrumental role in the strategic rollout of our Northern California Innovation Square in Gainesville. John has over 25 years of experience in development and management of real estate estate (Commercial and Residential). He balances an impeccable eye for detail with a strong vision for the greater Gainesville economy. A well known leader in the real estate community he has sat as a leading board member of the Gainesville Chamber of Commerce. He also provides mentorship to many of Gainesville's CEOs and politicians. 
With Trimark Properties, John is committed to applying his substantial development experience to the clients' businesses, ensuring that they have the commercial services and assistance that is required in the course of planning, permitting, and application for financial incentives.
About Trimark Properties
Trimark Properties is headquartered in Gainesville, FL and it specializes in unique, upscale commercial real estate and office space near the University of Florida and downtown. Trimark Properties offers an array of options for commercial real estate which range from the nicest office, retail / cafe or lab space and more. 
Trimark is one of the few commercial real estate companies in Gainesville that doubles as a builder. With Trimark, tenants have the option to customize the space at no extra charge. Trimark's business development team works closely with tenants and assists in securing the city, state and federal incentives that their business is qualified for. Trimark's state-of-the-art team assists companies in every step to make relocation a smooth and easy process.
About Commercial Real Estate in Gainesville
Located in the heart of Gainesville, Trimark offers tenants to prosper with cutting-edge companies in office space, retail, restaurant, or spec lab space. With spaces available within walking distance to downtown Gainesville and UF Campus, Trimark is an excellent choice when it comes to finding the perfect spot to move your business. Trimark also offers medical offices for lease in Gainesville. With so many options available for businesses in Gainesville, it is naturally the first choice for local businesses looking to move into a place that is scalable and modern. It is often the first choice for companies looking to move to Gainesville. 
Certifications
John Fleming aims to provide great service and uses RealSatisfied to gather performance feedback and ratings from customers to ensure they do just that. RealSatisfied ratings are based on survey responses received from customers of agents that participate in the RealSatisfied service.