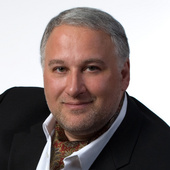 Real Estate Broker/Owner
Roman Feigin
Roswell, GA

—

First United Realty of GA
JOIN US AT FIRST UNITED REALTY / 100% Commission Real Estate Firm in State of GA. Professional Service, Prompt/Friendly Support & THE LOWEST FEES IN THE INDUSTRY/from $0 monthly to $50 per transaction
Get to know Roman Feigin
WELCOME TO FIRST UNITED REALTY KEEP YOUR LICENSE ACTIVE Professional Service, Friendly Support andTHE LOWEST FEES IN THE INDUSTRY From $0 Monthly to $50 Transaction Fee Please visit us at: www.FirstUnitedRealty.net BEST COMMISSION STRUCTURE IN TOWN: Plan IIntermediate Level Plan II Moderate Level Plan IIIAdvanced Level NO MONTHLY FEES80/20 Commission SplitNo transaction fee 100% COMMISSION$19 per month $300 transaction fee 100% COMMISSION$109 per month $50 transaction fee E&O Insurance / $1mil CoverageFree FMLS access GAMLS is OptionalNo Board of Realtors duesNo Annual Fees Get Paid at the Closing Table E&O Insurance / $1mil CoverageFree FMLS access GAMLS is OptionalNo Board of Realtors dues No Annual Fees Get Paid at the Closing Table E&O Insurance / $1mil CoverageFree FMLS access GAMLS is Optional No Board of Realtors duesNo Annual Fees Get Paid at the Closing Table     WHAT WE ARE OFFERING TO OUR AGENTS: 100% - Best 100% Commission plans in state of Georgia- Family owned and operated company- We serve Greater Atlanta and all surrounding areas - 100% support from a non-competing broker with more than 14 years' experience - Broker direct/immediate response - You decide what to charge your clients for commission - Perform Flat Fee Listing Service for your Sellers and Cash Rebate to your Buyers - Get paid directly at the closing table. No matter where the closing takes place and who the Closing Attorney is, check at the closing will be issued to your personal name - Get paid through Direct Deposit (ACH) or same day Wire Transfer if you wish- Deposit EM checks to our trust account at any Wells Fargo Branch - HUD Certified Brokerage - Member of both FMLS and GAMLS - E&O Insurance Coverage - up to $1,000,000 / $2,500 Deductible - No sign up/affiliation or exit fees - Free to leave and take your listings with you at any time - No Board of Realtors dues- No mandatory meetings or floor duty - No charge for BPO work - get paid directly- No Sales Quotas - Fax or mail/email paperwork if you prefer - never a requirement to come to visit the office - Paperless advanced technology allows you to see your transaction paperwork online 24/7 - Free personal web site - Free "yourname@firstunitedrealty.net" full service email account - Free "www.yourname.firstunitedrealty.net" personal web page - Free artwork design/image for your personal business cards - Training and Mentoring Program for inexperienced licensees available - Free CE classes available - Receive all faxes and voice messages which come to the company contact numbers (regarding your listings/advertising) directly in your email. - Free Video Tours for your listings - All agents welcome (seasoned, investors, full time and part time) - Teams welcome- No bureaucracy, big corporate structure or endless rules and regulations to deal with     FIRST UNITED REALTY AGENT'S TESTIMONIALS: "I know Roman Feigin / Broker of First United Realty for several years and always enjoyed being a part of his company. I have enormous respect for his professionalism, exceptional leadership skills, significant experience and knowledge of the market. He is very responsive, easy to work with, and always ready to help." Elena Kissina, Real Estate Agent, First United Realty "Roman Feigin has high standards for customer service, professionalism and ethics. He delivers quality service, streamline operations, and integrates new technology that provides outstanding value to his brokerage firm. I am truly proud to be a part of his team." Evelyn Kirkland, Associate Broker, First United Realty "Roman is very responsive and provides up to date knowledge and expertise on real estate matters. It has been and continues to be a privilege to work with him as part of his team. Success and integrityfollow him through his daily journey."Roger Crysler, Real Estate Consultant, First United Realty, INC "I have enjoyed working with Roman at First United Realty. Roman runs a great real estate company that is truly technologically advanced. He truly is ahead of the traditional real estate offices and franchises and helps me as an independent contractor keep my overhead low and gets me paid at the closing table!"Ketsie Rodriguez, Associate Broker, First United Realty, Inc "Roman Feigin is the principal broker of the First United Realty. He is always ready and willing to answer your question or happy to help you. He is the great person to work with."Mary Anand, Associate Broker, First United Realty "Roman is a broker of record. I'm happy to place my real estate license w/ First United Realty. His prompt response to our emails regarding contract transaction is great! Our broker is always there to help us solving a problem when we need him."Joanne Tran, Senior Real Estate Agent, First United Realty "The best Broker to be licensed with. Great team leader and professional. He helps each agent to build and improve knowledge of RE business and succeed in it." German Surin, RE professional, First United Realty "Roman Feign is a Broker who is well educated and keeps his fingers on the pulse in this rapidly changing real estate market. He "quickly" responds to inquiries and is always there to lend a hand when needed. This broker wants to see his agents grow and succeed. He is very involved and well connected in every aspect of the Reo and Resale Real Estate business, his knowledge is your knowledge. I have worked with Roman on various RE projects and his dedication as a Broker to his agent(s) is untouchable and really remarkable. You couldn't ask for a better Leader, Broker and Company. He takes his commitment to the RE business very serious. I thoroughly enjoyed working with Roman and being a part of his company/team and would highly recommend him to anyone."Jeill Howell, Real Estate Agent, REO Specialist, First United Realty - Alpharetta "Roman Feigin is broker of First United Realty. Roman has extensive background in real estate in Georgia. He manages a very organized real estate company that is fair and friendly. He continues to be very current with the changing real estate market and the needs of his real estate agents. If you are agent looking to grow with a good company than you should give Roman a call today!"Isabel Elsesser, Real Estate Agent, First United Realty, Inc "Great Broker to be Licensed with. Plans are very affordable and flexible, Roman responds very fast to questions and they Pay you promptly." Alan Dubrinsky, Associate Broker at First United Realty, Inc "I have worked with Roman and his agents for the past eight years and found him and his associates to be professional, dedicated and ethical."Elvira Malenky, Attorney, The Malenky Law Group LLC "I first met Roman when I became an Agent in 2004. As a Real Estate Agent, I admire and appreciate Roman's work ethics and knowledge base. His ambitious drive to constantly adapt and move forward is undeniable. You can always count on Roman as he is a superb Broker and/or just a trusting friend. Make no mistake, when it comes to choosing the true Real Estate Expert, Roman is that individual."Naira Exouzian, Real Estate Agent, First United Realty Inc "Roman is a great Broker, I can appreciate the flexibility that this brokerage provides, if you are looking for a fantastic Broker look no further this is it, if you're an agent you can think outside of the box without being held back. Most of all I believe he is a straight forward and a honest person, with no hidden agendas, it is really refreshing to be affiliated with such a wonderful firm."Gina Doyle, Commercial/Residential, First United Realty
400+MORE THAN FOUR HUNDREDREAL ESTATE AGENTS AND ASSOCIATE BROKERS ARE WORKING WITH OUR FIRM
  SEE OUR COMPANY PROFILE AT:              
FIRST UNITED REALTY OFFICE ADDRESS:360 Driver Circle Court, Alpharetta, GA 30022 To learn more about First United Realty and Join Us, please contact our Managing Broker Janis Henowitzat (770) 650-2825/ext.3 or by email at info@firstunitedrealty.netAll replies will be held in strict confidence.  
Introducing a fresh new look for your Profile.
Click the 'Edit Profile' button below to enter 'Edit Mode' and continue the tour.