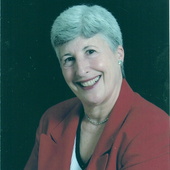 Real Estate Agent
Ellen Kippel
Licensed NY and NJ realtor 914-588-2365
Suffern, NY

—

Weichert Realtors

Weichert Real Estate Affiliates Inc.
I get such pleasure when I see the smiles on the faces of my buyers as they are handed the keys to their new home or when I see the excitement of my sellers as they start their next phase of life.
Get to know Ellen Kippel
When I work with buyers I spend a great deal of time getting to know them and learning about their needs and desires.  I am a great listener and I am very good at matching what my buyers tell me are their ideal home requirements to what is available.  I am extremely patient and will spend as much  time as my buyers need, to assure that they find their dream home at the price they can afford.  If you are fearful of a pushy salesperson, then you have found the right person when you work with me.  I know how uncomfortable it is to work with someone who wants you to make a decision, even when you are not ready and haven't seen the house that you want.  I remember how many times I have walked out of clothing stores, to get away from salespeople who would tell me "Darling, that looks wonderful on you", when I hated the outfit and wanted to get it off as fast as possible.  I remember how many time I have walked out of stores when sales personnel would follow me around, speaking endlessly, to try to engage me in conversation, when all I wanted to do was look around and find what I liked, on my own. 
So, if you are looking for a patient and understanding realtor, you have come to the right person.  If you want someone who really pays attention to your needs and someone who is a good listener, you do not have to look any further.  Your real estate needs are my real estate needs!
When I work with sellers, I am very careful when I evaluate their home and I work hard to prepare an accurate, complimentary, no obligation Comparative Market Analysis.  I will tell sellers what I believe is a reasonable price range for the list price of their home.  I am honest and above board.  I will give sellers many ideas on how to prepare their home before they put it on the market, and even if they wish to persuade me that their home is worth far more than what I have suggested as the market price, I will not go along with this just to get the lisiting. 
I feel their can be no greater disservice to sellers than to dupe them into thinking that an unrealistic price is one that is acceptable, just so that they agree to list with me.  Doing this only prolongs the time their home is on the market and it is not useful to the sellers or to me.  So, you can count on me to work tirelessly to help you sell your home, as long as you are willing to accept that pricing your home appropriately is the single most important aspect of selling it and that being realistic about its price is of the utmost importance.
Ellen Kippel's Blog Posts
Local News and Events
–

over 1 year ago
Certifications
I work with all types of buyers and sellers.  I have helped newly married couples find their first co-op, condo, townhouse or single family home.  I work with couples who are expecting their first child and are ready to sell their small dwelling and move up to a larger home.  I work with older people who have lived in their homes for many years, have many happy memories, but are finding the upkeep of their home daunting and want to downsize.  I help them sell their homes and find co-ops, condominiums, or townhouses in mixed communities or in over 55 years old developments.  I work with couples who are in the throws of a divorce and who need to sell their home so they can go their separate ways. 
I sell low-priced co-ops and million dollar homes and all kinds of dwellings in between.  I get as much pleasure helping a first time buyer find his or her dream house as I do helping clients buy luxury homes in gated communities.  It is not the price of the home that matters to me -- it is the person and people with whom I work.  I delight in exchanging ideas with all of them and in learning new things from them and teaching them new things, too.  Just recently, I started to work with a woman who is reluctant to sell her home and move to be with her grandchildren, because she is such an avid gardener that she is afraid that the people who buy her home won't be as passionate about gardening and won't take good care of her garden.  As we have gotten to know each other, we have become gardening pals and have started to share our perennials with each other, so that we now enjoy our friendship gardens.  I treasure the friendships I have made with many of my clients. 
I sell in all of Rockland County, NY, the lower part of Orange County, New York, Bergen County NJ and Passaic New Jersey. 
I have been a resident of Suffern, New York since 1972.  I have raised 2 children in Suffern, enjoyed watching them grow into young adults and I delight in so many aspects of the Town of Ramapo.  We have wonderful restaurants, an old-style movie theater, a playhouse that rivals Broadway theater, many community pools, and many parks with tennis courts and playgrounds.  Living in Suffern is wonderful.
Still, I also work with many clients who want to move to Orange County since the cost of homes and the taxes on those homes is usually lower.  I met one client 3 years ago and when he asked me if I would show him homes in Suffern, I was glad to do so.  When he realized that the cost was higher than he could spend, for the type of home he wanted, we started to look in Harriman, Monroe, Middletown and Wallkill.  After searching thoroughly, my client settled on Wallkill in Orange County.  That was after we looked around for about a year.  After that, my client put his co-op in Brooklyn on the market and it took another 1.5 years until he sold it.  Then, we went back to Wallkill and found him and his wife and 2 young children, the house of their dreams.  I remained loyal to my client and he remained loyal to me.  I regard this as evidence of the kind of realtor I am.  Often, after 3 years, a buyer will find another realtor.  My active interest and caring was evident throughout the 3 years and my buyers stayed with me, because of this.
Introducing a fresh new look for your Profile.
Click the 'Edit Profile' button below to enter 'Edit Mode' and continue the tour.