Criss-Cross Financial Group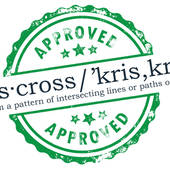 Loan Agency
Mortgage and Lending
Criss-Cross Financial Group
www.iLoveCFG.com
Asheville, NC

—

Criss-Cross Financial Group
We specialize in unconventional lending. Think outside the box...We do!
Get to know Criss-Cross Financial Group
Why CFG?
Honesty, speed and attention to detail are just a few of the reasons why you should look to CFG for all of your commercial funding needs.  We specialize in unconventional lending and have the tools and knowledge needed for success; and our experience and reliability has helped us build a great reputation in the private money market! CFG faciliates several different types of commercial transactions in an effort to fulfill your financial objectives. Our array of service programs includes: Transactional Funding, Bridge Loans, Construction to Permanent Loans, and Hard Money Loans. Let CFG's experienced staff help you get the job done seamlessly and painlessly!
Criss-Cross Financial Group's Blog Posts
Home Improvement
–

almost 3 years ago
Home Improvement
–

over 3 years ago
Home Improvement
–

over 3 years ago
Home Improvement
–

over 3 years ago
Certifications
   ·      Transactional Funding Program: We specialize in providing flexible short-term hard money and transactional loans for real estate projects!  If you are an investor looking to fund your short sales, REOs, residential, or commercial flips, then you know how difficult it is to find the perfect company. At CFG we work with investors, so we know your dilemma. This is the reason we have developed our transactional funding program. Simply use our private investor's funds to flip your deals...you provide the approved end-buyer.  The purchasing range under this program is $50,000 to $50,000,000 per acquisition.  It's that easy!  We provide 100% of the funding of your real estate transaction, and that includes all closing costs for the 1st transaction (the A to B transaction).  If you are ready to get your deal funded, go to our transactional funding application now . 
·       Rehab Lending Program: 'Fix-and-Flip' is the basic premise of real estate investing, and involves purchasing properties, making the repairs necessary to make them appealing to buyers, and then selling them for a profit, usually within a period of six months, or less. 'Fix-and-Flip' financing, also known as rehab loan financing, is designed to be a short term financing solution, with flexible terms designed to fit the unique needs of rehab investors.
·         Not So Hard Money: We offer many hard money solutions nationwide, as well as, bridge loans and other unique programs. All of these loans are funded through one of our private funding relationships.   While hard money loans typically have higher fees and higher rates; they have almost   NO  "RED TAPE"   associated with them. Close your loans in a time-frame that meets your needs, on your terms!
·       Securities Based Financing:A Simple, Proven and Secure process to obtain funding for any purpose   This lending platform allows the borrower to pledge their securities (stocks, bonds, MTN's and T-Notes) to obtain funds for personal or business use. Using securities as collateral it is possible to borrow money at a fixed interest rate that is below 4.50% for up to 10 years. • Fixed interest rates between 2.5% and 4.5%. • Interest-only quarterly loan payments. • Loan terms of 3, 5, 7, or 10 years. • No closing costs • No lenders fees • No upfront or due-diligence fees • No credit check or income verification • Funds may be used for any purpose including personal or business use • Non-recourse loan. The only collateral are the pledged securities.   Should the borrower default on the loan, the borrower keeps the loan proceeds and the lender only claims the collateral. The borrower's liability is limited to the collateral pledged for the loan. The lender has no right to proceed against the borrower for any deficiency. *Loans available for up to 80% of the securities value. Up to 95% on T-notes and MTN's *The borrower retains all dividends and upside market appreciation that the securities generate *Prompt response to a loan inquiry, usually within one business day of receiving the security information. Funds can be deposited into the borrowers account in three to five business days once the contract is signed and the transfer takes place. *Flexible terms at loan maturity. The borrower may renew the loan, possibly refinance, or pay off the loan. *Fast fundings - usually in a matter of days.  Learn more about how CFG can assist in purchasing your home today.
Introducing a fresh new look for your Profile.
Click the 'Edit Profile' button below to enter 'Edit Mode' and continue the tour.