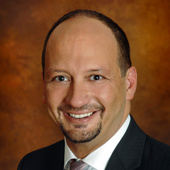 Real Estate Broker/Owner
Duane Murphy
Broker- Owner-Real Estate -
Appleton, WI

—

Expert Real Estate Partners LLC
REO Short Sales Foreclosures BPO Residential Investment Vacant Land Buyer Agency Representation Appleton GreenBay Oshkosh Residential Investment Land Multi-Family Get your FREE Home Value Today!
Get to know Duane Murphy
If you are looking for an Appleton- Fox Valley - Fox Cities WI Real Estate partner that is not like all the rest then you have found him! Call me today to see how I can help you to sell or purchase your home/property! You will not be disappointed!!
One-Click Community Information
 Appleton  Neenah   Menasha  Kimberly  Kaukauna  Freedom  Seymour  Green Bay   Oshkosh   Fond du Lac   Winneconne  De Pere  Hilbert  Chilton  Marion  New London  Clintonville  Shiocton  Manawa  Oneida  Omro  Brillion  Black Creek  Greenville  Sherwood  Stockbridge  Hobart     
A little bit more about Duane....
Born and raised in Wisconsin, Duane has a deep appreciation for all the state has to offer. He is an avid outdoorsman with a huge passion for the outdoors and all of the different seasons Wisconsin has. At different times throughout the year you can find him on one of our local lakes or blazing trails in our abundant forests. Duane resides in Kimberly, a small community just outside of Appleton. Duane also volunteers his time on the local Kimberly Fire Department being an active firefighting member. Duane grew up on a family farm just outside Fond du Lac in the quaint Village of Eden. Duane has an extensive background in management and in customer service and that has transfered into a very successful real estate career. His outgoing personality and "farm boy" work ethic is evident and the reason why most of his clients become good friends. Duane consistently will go above-and-beyond to meet all of your real estate needs! 
Did you know that when it comes to selling one of your largest investments, the Realtor you choose could literally make or break the deal? There are many factors involved in selling a home, but it really boils down to four things: Aggressive marketing, a sound pricing strategy, knowing the numerous options that are available to you, and finally, having an agent who is fully invested in your best interests. If you or someone you know is thinking about selling their home, I encourage you to at least give my Team and I a chance to tell you about our system for getting your home SOLD. I will go over all of those elements in great detail to show you how we can make you more money, in the least amount of time and with the least amount of hassle to you. Give our office a call TODAY at 920-903-1600. Don't forget to visit www.duanemurphy.com for all of the local listings and also other great tips on buying and selling a home.
Don't forget to check out www.duanemurphy.com for all of the Appleton- Fox Valley - Fox Cities WI Real Estate listings and other useful information!
 <iframe src="http://www.foxvalleywisconsinhomes.com/widget/" frameborder="0" scrolling="no" style="border: none; width: 280px; height: 280px;"></iframe>
Duane Murphy's Blog Posts
Real Estate General Information
–

about 8 years ago
Real Estate Industry
–

over 8 years ago
Real Estate Industry
–

over 8 years ago
Duane Knows Real Estate
If you are looking to buy or sell a home in the Fox Valley WI Area call me! I can help you with all of your real estate
Certifications
Dear Duane-
I just wanted to thank you for all of the hard work you put into getting me my first house! I know I'll probably be the longest and lowest paying job but I really do appreciate it! It is so amazing to have my first home. I almost have the tenant side fixed up. You will have to stop by and see it sometime. THANK YOU!
Sincerely,
Jeanie
Duane-
THANK YOU! THANK YOU! THANK YOU!  Without your help I would have never been able to buy my home!
Darlene
Mr. Murphy,
Your professionalism was above and beyond what I could have expected. Even though my home was for sale for over 2 years. You took over the listing and had it sold in no time! I would recommend you to anyone who has a home to sell. You truly know how to sell a home!
C. Wunch
Duane-
WOW! I can't believe that it took you only 8 days to sell my home. It took you another 4 days to then find my dream home! PS I have given your name and number to several co-workers!! Thanks Again!
-Matt K
Duane-
After 2 years I didn't think my home would ever sell. Then after only a few months of being listed with you it's now SOLD! Thank you!
Miss K
 Need more proof that Duane is the right agent for you? Give him a call and ask to talk to some of his clients. He will be more than happy to let you talk to as many as you need to make your decision.
www.duanemurphy.com
Awards
My current awards are...   PINNACLE - INTERNATIONAL STERLING SOCIETY TOP PRODUCTION - CHARIMANS CIRCLE - RISING STAR
Testimonials for Duane Murphy
If you are looking for an agent, look no further!!! Duane Murphy far surpasses them all! He is knowledgeable, helpful, perseverant, encouraging, understanding, and a great communicator just to name a few. I decided to pursue a change of careers and go back to college which meant I needed to sell my house. Unfortunately my house was now worth less than what I still owed on the house so the short sale route was the best option for me. This could seem like a very daunting task but Duane made it seem painless. He organized and helped me fill out the paper work and was my advocate when working with the mortgage company. He marketed my house in a way that brought people in to look at it and made it stand out with his special tips he provided, to give my house that unique touch. He was also in constant communication which was wonderful! The perfect buyer came along and made an offer to purchase my house. The longest part of the journey was waiting for approval from the mortgage company but Duane kept my spirits high during this time and my house was sold quickly. If you are in a difficult position and need to sell your home without foreclosing talk to Duane. He never judged me for my current situation. He helped me see the bright side of things and how I will be in another beautiful home one day, once I graduate and enter my new career of medicine. It was rough to leave a career of eleven years and then sell a home I was completely in love with. However, Duane gave me support through this time in my life and gave me hope for the future. I would strongly recommend Duane to anyone who is looking to buy or sell a house. You won't be disappointed with all he can do for you.

Words cannot begin to say thank you for all that you have done in our situation. I know it may be part of the job, but I really feel that you went above and beyond the call of duty. I know that you didn't pick sides, but thank you for treating me with empathy and as a person not just a number or a quick sale. In this case a long drawn out sale. Thank you from the bottom of my heart! God's Blessings on you!!!

As first time home buyers, we had worked with a number of different agents before we found Lori. We wish it would have happened sooner! From the first meeting with her, we knew she was going to find us the right house....and she did! She went out of her way to get us last minute showings, answering all of our questions lightning fast, and was an absolute joy to have with us. She made the home buying process easy by going with us step by step with everything we needed to have done. After narrowly missing our window to buy the house we thought was "the one", Lori kept our spirits high by always coming up with new houses for us to look at. The best part was that she always kept our needs in mind when finding our houses. The house we now call our own was brought to our attention by Lori the first day it hit the market. Seizing the opportunity, we had an offer written the next afternoon. Thanks to Lori's diligence, we are in the perfect house, ready to raise our new family. Thank you so much Lori for helping us get the perfect house!!

My experience on the owner side of a short sale was a very bitter sweet experience. Going through a separation/divorce, having to file bankruptcy the year before and then ending up having to lose/sell my home was very difficult emotionally. We didn't want the house to go into foreclosure (we couldn't afford the payments) because we had already lost so much. So a Short Sale was the best option for us to avoid feeling like complete failures. Our Coldwell Banker Realtor, Duane Murphy, explained the differences between a Short Sale and Foreclosure. After choosing the Short Sale option, he went into great detail explaining the whole process in terms that I understood. Duane made continual contact with each of us during the proceedings of the long journey we experienced. Our part during this time was mostly signing papers. Our Short Sale duration was longer than some, but Duane was there giving 110%, going above and beyond as he went back and forth between the multiple lenders and potential buyers until everyone agreed to the terms. Duane and everyone at Coldwell Banker did everything they could to make the Short Sale process as emotionally painless as possible during a very difficult time. The Short Sale over Foreclosure allowed us to have a part in the process as well as keeping our dignity over having to say good-bye to our home!

I would like to express my gratitude to Duane Murphy from Coldwell Banker The Real Estate Group Inc. For all his assistance with the successful sale of my home. With Duane's vast knowledge in Real Estate he made it possible to not foreclose. Without him this would not have been possible. Experiencing major life changes is tough enough. Going through a divorce while trying to relocate for a new job due to the loss of hours and available work at my place of employment, a place I had been employed at for over 16 years, was a lot of stress all at once. With these changes, came the need for me to sell my home. The relocation took me about 65 miles away from where my house was, and in this economy, trying to sell a house from that far away was not easy. Duane made the process much less difficult. There were many late nights and long drives for both of us in order to accomplish this feat. He took care of a lot of things for me and drove some pretty great distances to meet me in order to sign papers amongst other things. I truly appreciate all of his help and would like to not only thank him, but make it known what an outstanding realtor he is. A lot of times in life things happen and time goes by without much change. When major life changes do occur having someone there to count on is extremely important and for me, with this sale, that was Duane. His outstanding job on this sale was worthy enough for me to write about it so again, a huge thank you goes out to him and this letter comes from an extremely satisfied client who would recommend him to anyone!

Apartment living will come to an end for us this weekend. We are moving into our new house this Saturday. I wanted to say thank you for all of your help with this process. It was a long time coming from when we bought the lot; 4 years, 2 kids, listing the house multiple times…(with other REALTORS before you).. What a journey. You were an integral part in making it all happen & come together. We are very thankful for that. A friend of mine just contacted me about realtors. She works @ Georgia Pacific & there is a new employee who is looking for a realtor. I gladly passed along your information.

Mary and Dennis

05/13/2013

My husband and I would recommend Duane Murphy to anyone who is looking to buy or sell a home. Every time I would see an ad that I felt might fit our needs or wants I would email or call Duane and he would check into the property and get back to us either by phone or email and sometimes both. He knew my husband had special needs and Duane realized the limitations that he had and what we were looking for. He kept us up to date with homes to check on. He did not waste my time showing me something that would not work for us. He found us our house and we love it. When I went for the first showing Duane already measured places that might present a problem. Duane had ideas to make it easier and workable for him. I loved it and felt my husband would too, so I called my son and he brought his dad there. They both loved it. Duane guided us through the whole process - this made our buying experience so much less stressful. It was like we were dealing with a long time friend. Duane wrote up our offer that day and called us when they counter offered. He immediately came over and wrote up the counter offer. From the time that Duane showed us the property to us moving in was 1 month, how awesome is that.

I had a flawless home purchase with Duane! He was very helpful and responsive with finding my perfect home. I would highly recommend him as a realtor!

The best compliment I can give Duane is he is good at what he does. From our very first meeting until the time we closed on the sale of the house, he was excellent at keeping up with communication frequently and on time. He's very familiar with the whole process and knows exactly what will and won't sell a home. So if you're serious about selling your house, Duane is your man!

I've already recommended him to a friend that is using him. He went above & beyond to make the deal come together & made it go smoothly. Any questions or concerns we had, he addressed.
Introducing a fresh new look for your Profile.
Click the 'Edit Profile' button below to enter 'Edit Mode' and continue the tour.