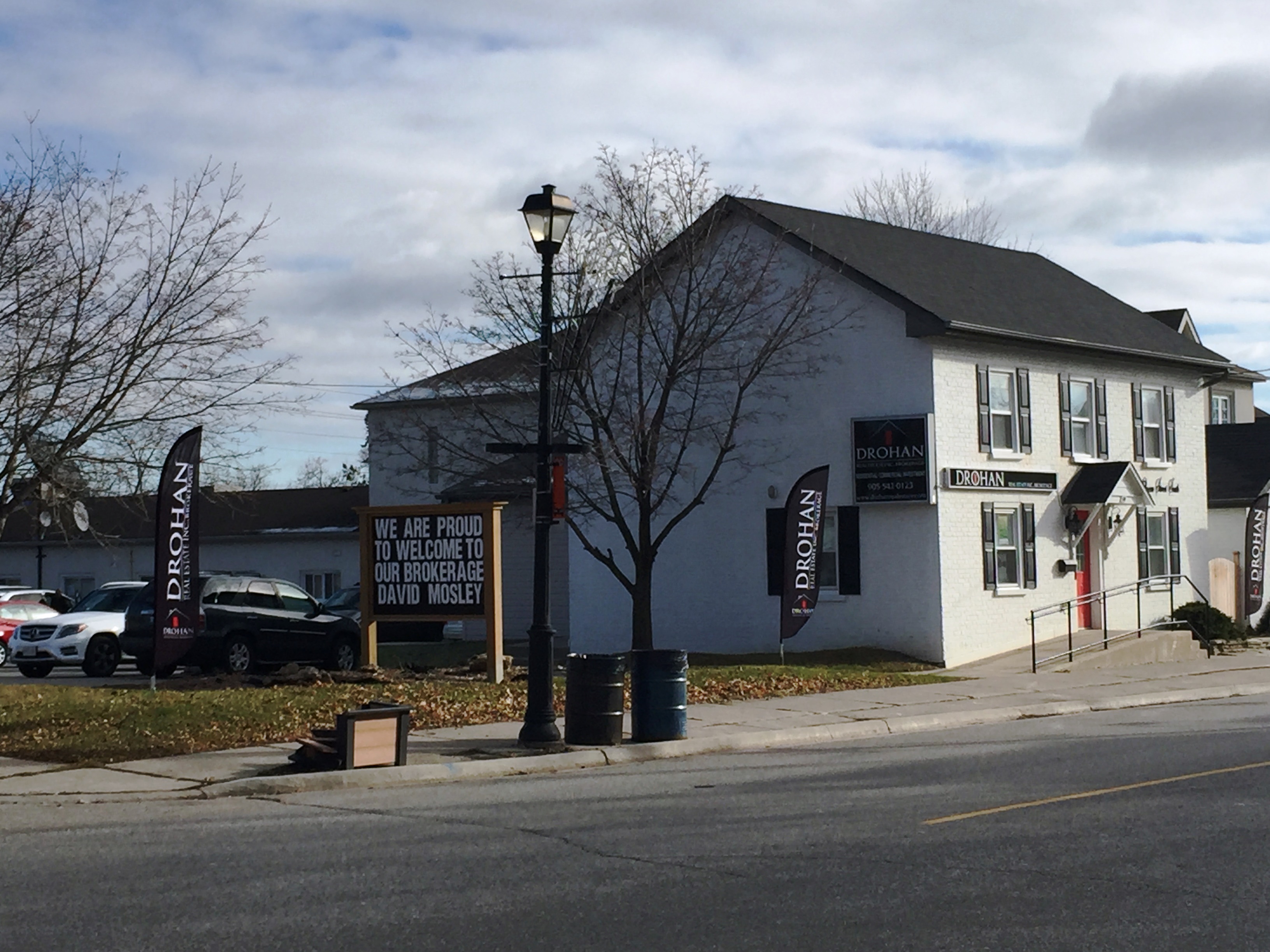 Get to Know David Mosley
 I am backed by one of the finest real estate companies in the country.  Drohan Real Estate  is recognized as a Canadian  Industry leader in Canada. As a real estate professional, I believe in personalized service and solid communication. I will provide you with the most comprehensive real estate service available, guiding you through the sale of your home with ease.  I will put my commitment in writing by offering you my exclusive Seller Service Guarantee.
Submit property information to the local M.L.S. and on my personal web site which is seen in major search engines for phrases like home for sale in Mississauga, Mississauga real estate listings and Streetsville real estate
Arrange for a preview of your property by other real estate professionals Create a comprehensive "listing profile" including the features and benefits of your home Distribute property description letters or brochures Undertake local and national advertising Keep you informed and attend to details Discuss your open house needs whenever possible, Interview and pre-qualify prospective purchasersProfessionally show your home to prospective purchasers Work on your behalf in presenting and negotiating offers
My goal is to provide the experience, expertise and efforts in order to maximize your selling price and minimize your personal time and worry.
Chris & Jane S
05/28/2016
What a wonderful experience selling our home of 28 years, with David Mosley and his team. From the beginning David put us completely at ease, and his organization, professionalism and excellent communication skills throughout, were first class. We could not have asked for a better team to sell our house. We would have no hesitation in recommending David Mosley and his team.
Hazel O.
11/09/2015
Just wanted to say a few words about your great service...Selling your mother's home & putting her in care is never an easy matter but you made it easy & kept us all smiling. So many thanks to you. I also wanted to comment on Laura's great attitude & happy manner. She puts a smile in her voice. If you need a recommendation for future clients do not hesitate to think of me - I'll tell them what a great job you did.
Maggie & Rick
01/15/2015
Our experience dealing with David Mosley was a very enjoyable one. Besides having a very pleasant personality and a lot of patience, he definitely knows his stuff! We decided one evening to go up and check out a section of Mississauga that we liked and saw a townhouse for sale. David was just going inside the unit. He saw us and when we asked if we could check out the unit, he kindly obliged. David was very welcoming and the fact that he had been getting ready to leave when we arrived but had the time for us, really spoke volumes about him. We didn't purchase that unit but another unit in east Mississauga. The one important question I asked him was, "How good are you at negotiating?" His answer was, "The best". He was right on. A Kenny Rogers song comes to mind here--"you've got to know when to hold em, know when to walk away, know when to run". Thanks to his expert negotiating, we got a fantastic townhouse in our price range and it was exactly what we were looking for. There are a million real estate agents around and there is only one we would recommend. David Mosley is a very professional, knowledgeable, and hard working agent. It was a great experience for us.
Barb & Dan K.
07/23/2014
I want to thank David Mosley and his Team for helping my husband and I sell our home in Olde English Lane last winter. David's team did a excellent job in marketing our home and held many open houses. David's negotiation skills are excellent and he was able to get us a fair price for our home. Thanks to the whole team!
Debbie V
02/28/2014
My most recent experience with Dave Mosley and his team was of the sale of my late mother's condo in Mississauga. As this was one of the most emotional times of my life, words cannot express my gratitude to Dave as it was like dealing with a personal friend. The professionalism of his team and marketing strategies were beyond my expectations. I followed Dave's advice and the condo was sold within a weeks time. I have already recommended Dave to many of my family and friends and certainly know if I ever decided to sell my home, Dave will be the first one I call.
Sonny & Cecile B
08/16/2013
Hi there Dave, Eddy We already have the keys to the place. We have started to move, but we are not yet staying there. We should start living there by this coming Friday. I would just like to thank both of you for all the help in making this all run smoothly for us. I'm sure you deal with people like us on a daily basis, but I cannot simply describe how happy my family is in being able to move to our own place. It really means so much for us. And I know it wouldn't have been this simple if it wasn't for both your help. Again, thank you very much.
format_quote
Specializing in residential, commercial, leasing and investment in Mississauga and the surrounding areas, David has achieved the Highest Platinium Awards in 2003-2016.. Service and Experience !!