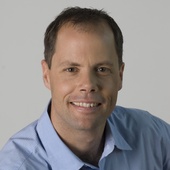 Real Estate Agent
Dean Linnell
Whistler, BC

—

The Linnell Group at The Whistler Real Estate Company Ltd.
Whistler's most dynamic & engaging real estate agent. Serving Whistler to Pemberton, Dean is a residential & investment buyer specialist and also offers aggressive marketing for all his sellers.
Get to know Dean Linnell
Dean Linnell founded the Linnell Group real estate team in Whistler, British Columbia after finding success in marketing homes and helping buyers with his extensive knowledge of computers, websites, and aggressive search engine strategies. Now the Linnell Group real estate team works from Whistler all the way north to Pemberton, British Columbia.
"My team and I are one of the most aggressive marketing companies in the Whistler area and we're working on being the most successfull real estate team in the province of British Columbia. The team is made up of buyer's agents, listing specialists, investment coordinators, commercial experts, and a large admin and IT staff. Back in 1997 when I started out in the Whistler real estate business I had a pretty good sense that the future of real estate was going to be run by real estate teams with superior technology and now the future of real estate is finally here."
Your Whistler Realtors
Dean Linnell and the Linnell Group at The Whistler Real Estate Company Ltd.
Please don't hesistate to call or email us. We are available to show Whistler or Pemberton properties seven days a week! Contact Us Today!

Dean Linnell / Team Leader
While conventional wisdom tells us the three most important words in real estate are "location, location, location", there are, in fact, countless other factors, challenges, and decisions, involved in both buying and selling a home. Dean Linnell and the Linnell Group are exactly as the name suggests: a team of Whistler Realtors, each with specialized talents in specific fields, and all dedicated to helping you meet the challenges and make the right decision for you and your family.
Whistler Real Estate Specialists
The beauty of working with Dean Linnell and the Linnell Group is that, instead of relying on one person to handle several different tasks and responsibilities, you have the luxury of several real estate professionals focusing their unique talents on one project: helping you navigate the Whistler real estate market. These Whistler realty specialists include listing agents, buyers agents, and a real estate investment specialist. Dean's Office Manager oversees an office staff consisting of a transaction coordinator, marketing manager, lead coordinator and full time web staff.
Contact Dean Linnell and the Linnell Group at The Whistler Real Estate Company Ltd. today!
Dean Linnell's Blog Posts
Real Estate Market Trends
–

almost 8 years ago
Home Buying
–

almost 8 years ago
Real Estate General Information
–

almost 8 years ago
Real Estate General Information
–

almost 8 years ago
Whistler Sold
Dean Linnell with Sutton West Coast Realty Whistler shows you why he's the best choice when the time comes to sell your Whistler real estate.
Certifications
My team is trained and divided into seperate divisions so that all your real estate needs can be met, for example;
Residential Buyer and Listing Specialist Luxury Home Expert - Professional at marketing homes over 1 million dollars. Investment Specialist - Handles Phase 1 & Phase 2 Whistler Village condos, rental property sales, hotel condo sales, and quartershares. Land Development - Specialist focused on helping builders and developers with land feasability and raw land values and marketing. Foreclosures - we help a broad cross section of banks get their court-ordered sales to market.
Selling a home in Whistler, British Columbia
For Sellers we are the number one choice in Whistler or Pemberton if you want your property aggressively marketed.
The Whistler real estate market has rarely seen a more exciting time - nor a more competitive one - than right now. A combination of factors - increased demand for vacation properties, families and young professionals moving away from the big cities - have contributed to the rediscovery of a number of Canada's resort communities. Whistler is no exception, and although the market here is healthy, new properties and developments continue to appear, making the market a competitive one for sellers.
In such a climate, a good Realtor is a great resource. Dean Linnell's team is far more than a good Realtor - in fact, it's more than a team of good Realtors. The Linnell Group of Realtors is a group of individuals each specializing in one specific field of real estate. With Buyer's Agents, Listing Agents, Lead Coordinators, Investment Specialists, a marketing team and a full time web staff all focusing their unique talents on the sale of your Whistler or Pemberton property, you will have the edge on the competition.
Contact us to get your home sold
Buying a home in Whistler
Information for Buyers
Whistler is one of Canada's premier real estate markets, and searching for a property here is exciting no matter what your price range. To help get you started, we've developed a free home search with a variety of ways to narrow down the choices and find the properties which suit your needs best.
Search for Whistler Properties
However, browsing the listings is just the first step. Before you start to make offers, you need to know the investment potential of each property of interest. Getting this information can be difficult without the right experience in your real estate market, and some homes for sale are never listed publicly. Dean Linnell and the Linnell Group of Realtors have that experience: our Buyer's Agents and Investment Specialists are trained in, and focus specifically on just these properties - keep reading to find out more!
Working With a Whistler Realtor
New homes for sale are added to the market daily in Whistler and all over the Sea to Sky Corridor. As your Buyer's Agents, we'll make sure you see all the newest listings, whether or not they're widely available. In daily conversations with sellers and agents throughout the area we find the best property deals, and pass them on directly to you. Many of our clients can put in offers with little or no competition and walk away with an impressive deal on the Whistler property of their choice. We will also work hard to ensure you only see properties that meet your needs and investment preferences, so you don't spend time on listings that aren't of interest. As you narrow down the choices, we'll provide you with important information about the home, its neighborhood, zoning issues, utilities, and nearby plans for development.
Often the real work begins during the negotiation process, and as your professional realty team we'll represent you in talks with the seller. To ensure you get the best deal possible, we'll attend property inspections, oversee all agreed-upon repair work, and handle all paperwork related to the sale. Our seamless service package also includes help with financing, with us working directly with a broker to help set up your investment.
Dean Linnell and the Linnell Group of Realtors can help you save time, and add professional assurance to every step of your Whistler home purchase. Our agents will take the time to show you around properties seven days, and evenings, a week. And, it does not cost buyers anything to work with one of our agents, as the fee is absorbed by the seller. The decision to work with Dean Linnell and the Linnell Group of Realtors makes it more likely you'll find a solid investment, and be more wealthy when it's time to sell.
.
Areas we service
Whistler Real Estate
Pemberton Real Estate
Investing in Real Estate
Almost like beanie babies and eBay investing in real estate has been a huge fad over the past 10 years. Experienced and novice investors have taken large risks in the Whistler real estate market. Unfortunately many of which are in financial trouble right now. Many investors have properties in the Whistler and Pemberton area that are going into foreclosure.
In a buyers market you need more research done before investing. My recommendations are to only work with experts who actually invest themselves. Find properties with dual exit strategies. Profit margins greater than 40% are needed now and we are just the right Whistler team to find them for you.
Some examples of investments we have worked on this year for clients:
Out of area properties with large cap rates throughout the Sea to Sky Corridor.
Phase 2 condominium hotel units owned by U.S. investors that may be close to going into foreclosure
Rental properties that cash flow of break even.
Court-ordered sale properties with large profit margins
Testimonials for Dean Linnell
Paul & Nikki Taylor - North Vancouver, BC

11/14/2013

"From start to finish Dean and The Linnell Group of Realtors gave us A1 service. When we first started looking at property in Whistler we were looking nearer to lower end of the market. Part way through our options changed and Dean was with us all the way, walking us through our changing requirements, always responsive and always patient.

The supply of information that came through Dean was consistent and just the right intensity. This allowed us to get a feel for how the selling process was progressing without feeling overburdened by the pressures of an emotional purchase. In the end we closed on our dream; water front in the Whistler area.

Thanks to Dean and the rest of the team who you know work behind the scenes."

Chris Bardin - London, England

09/18/2013

Dean was a great asset once we decided to make a purchase in Whistler. We were able to narrow our choices down to just three before I made a quick weekend trip over from the UK to make a final decision on an exact suite. Dean made the whole process very simple for us and the entire transaction was wrapped up in just a few short weeks.

Paul Amlani - Surrey, BC

08/05/2013

I had spent the better part of the past six months investigating the Whistler market. With Dean's advice, we were finally able to narrow it down to a quartershare 2 bedroom suite at The Legends in Whistler Creek. We're very happy with our decision and the suite fits our needs perfectly. We'd recommend Dean and his team to anyone looking to invest in the Whistler market.

Jason Carlson - Seattle, WA

10/16/2012

Working with Dean for my Whistler investment was excellent. Not only was he very helpful in the actual purchase process but he also took his customer service level that extra step. He counselled and provided me with information that I needed to turn my condo into a successful rental income property. I would certainly recommend Dean to anyone looking for an investment in North America's #1 mountain resort.
Introducing a fresh new look for your Profile.
Click the 'Edit Profile' button below to enter 'Edit Mode' and continue the tour.