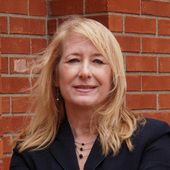 2004001400
Real Estate Agent
Dee Nofziger
Maumee Real Estate, Toledo Homes, Key Realty
Toledo, OH

—

|Key Realty | Maumee Toledo Real Estate Blog
Maumee Toledo Real Estate Blog, Maumee Toledo Real Estate Agent, Buyers Agent, Master Sales Professional, Internet Marketing Specialist For Sellers,Certified Distressed Property Expert (Short Sales).
Get to know Dee Nofziger
MY CORE VALUES To Always... ...Live by the 'Get By Giving' philosophy ...Make my clients #1 goal, my #1 goal ...Live up to my standards, despite temptations to lower them ...Be willing to work toward a common good ...Do what I say I will do, sometimes more, just never less.
Dee Nofziger | Toledo Real Estate
Dee was born in Ohio and grew up on the North Coast in Oak Harbor. She was raised on the work ethic of the farmer and has always loved seeing the fruit of hard work. After taking a job as administrative assistant to a top Toledo Realtor, Dee was instantly hooked on the real estate profession. She soon became licensed with a Toledo area real estate company and in only a few short years was a member of their President's Club, Achiever's Club, and an Ohio Association of Realtors President Club recipient in the most challenging market to ever hit real estate.
Dee Nofziger is a lifelong resident of Ohio, specifically the North Coast of Ohio, more commonly known as Toledo and Northwest Ohio. She serves the real estate needs of home owners and home buyers in Lucas, Wood, Fulton, and Ottawa Counties, among others. With nearly a decade of experience, Dee Nofziger is proudly licensed with Key Realty, Northwest Ohio's fastest growing independent real estate company. With professional relationships all over the country, Dee Nofziger is able to refer you to real estate professionals in your area who will make your home buying or selling experience the best you can imagine!
Besides helping Home Buyers and Home Sellers, Dee Nofziger is also a Certified Distressed Property Expert (CDPE) who has advised homeowners about their short sale options and assisted buyers through the difficult roads of short sale purchases. Only 25% of short sales offers ever get to the closing table; but when the transaction has a CDPE involved, a closing happens 85% of the time. Increase your odds by calling a CDPE for a consultation.
What are Dee's hobbies? That's easy … reading, writing, and real estate!
Dee is also known as author Didi O'Neil.
Random Real Estate and Other Ramblings
Youtube - Its Raining Real Estate Channel
Use of any content from It's Raining Real Estate Blog without expressed permission of the owner is a violation of federal copyright laws.
Dee Nofziger's Blog Posts
Real Estate Market Trends
–

about 8 years ago
Real Estate Market Trends
–

over 8 years ago
Home Improvement
–

over 8 years ago
Real Estate Best Practices
–

over 8 years ago
Home Seller Helpkit
Toledo Home Seller Helpkit Movie produced by Dee Nofziger Toledo Realtor. Toledo Real Estate Resource. http://www.homesellerhelpkit.com. Dee Nofziger Toledo Real Estate Home Seller Marketing Video for today's challenging market. Watch this video to see how Dee sells homes successfully in the current challenging market. Licensed with Key Realty Toledo OH. toledo area information
Certifications
REALTOR. Internet Marketing Specialist. Certified Distressed Property Expert, Master Sales Professional and Author
______________________________
I have college credits towards an elementary education degree. I've taken courses in Real Estate Law, Real Estate Financing, Real Estate Ethics, Real Estate Practices and Principles, Fair Housing, The Inspection Process, Real Estate Appraisal, and Generational Marketing. I have also taught classes on Touring HOmes as a Buyers Agent, Touring Homes as a Listing Agent, and Prospecting.
I have written Volume One of The Oxymoron Diaries titled "Twelve-Ounce Poundcake" and am working on the sequel to that novel titled "A Little Pain Never Hurt Anyone". I am also in the process of writing a work of fiction set in Northwest Ohio on Lake Erie titled "Waters Run".
I have given motivational testimony for my fellow congregation of church members based on my life journey and focused on the ultimate goal of "Laughing With Joy When I See God's Face".
My passions are Reading, Writing, and Real Estate!
Skills
Internet Marketing Specialist
Testimonials for Dee Nofziger
Chad and Tonya

10/01/2011

Dee was very helpful to us moving in from out of state. She had many houses to show us on our visits to town, and she made our move easier. She was very knowledgeable of all the local areas, and she had great advice on where to move our family. She listened to our requirements for a home, and she showed us things that matched our needs.

Jeremy and Natalie

05/01/2011

Dee was great and took the time necessary to explain the local market, educate us on the buying process, and negotiated a fair price on our home. We were very pleased with our decision to select Dee and this is backed up by the fact that we have now used her to list our property for sale.

Thanks for the nice card, the Lowe's gift card, and the nice words. I really do appreciate your work. You did a fine job and I tell everyone I meet what a fine job you did

I want to thank you for all of your help on the properrty on Lincoln Ave. You went above and beyond what anyone would have had a right to expect from a real estate agent. I had never met you before, yet you treated me as if we had known each other for years. Even though the property I was interested in only had an asking price of $19,000, you treated it with the same interest as if it was a million dollar property. The fact that I was out of town, caused me some reticence, but you put me completely at ease. Without coaxing on my part, you suggested you would go by the property and give me your honest opinion of the condition of the neighborhood and the property itself. You then suggested you would take a friend who was a builder with you for a second viewing, and he would check the whole building inside and out for structural integrity and repair. After viewing the property you suggested to me your honest opinion of the condition of the property, what repairs it needed, and with this information I decided to seek other opportunities. Without your unbiased opinion and timeless work, I would have made a big mistake. Even though telling me the truth about the condition of the property cost you a commission, you still told me the truth, which I doubt one person in a million would have done. That makes you one in a million! I wouldn't hesitate to put my total trust in you again in the future, and look forward to conducting extensive business with you in the future, I would recommend you to my closest friends or family with complete confidence that hey were in the best of hands. I am eternally grateful for your help. all I can say is thank you very much, you have restored my faith in mankind!

Thank you for your hard work in finding me a manufacturing facility for my new business venture. You negotiated a fair lease arrangement, made sure the prospective landlord fixed all inspection issues, and even helped me move in. I will recommend in the future and keep you in mind for all my real estate needs, whether business or personal.

We were very happy with the service you provided and will recommend you every time we get a chance!
Introducing a fresh new look for your Profile.
Click the 'Edit Profile' button below to enter 'Edit Mode' and continue the tour.