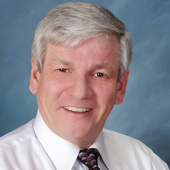 SA520931000
Real Estate Agent
Dale Dresel
Professional Realtor Maricopa, Gilbert & Goodyear
Maricopa, AZ

—

HomeSmart Success, Maricopa, Gilbert & Goodyear AZ
19756 N John Wayne Pkwy
Suite 100
Maricopa , AZ 85139
---
Realtor for 17 years, living life here in Maricopa, AZ a great place for Snow Birds to winter, Investors or 1st time home buyers & people who work in South Phoenix, Gilbert or Chandler
Get to know Dale Dresel
Hi!  I am Dale Dresel, a Maricopa Realtor. I have been a Realtor for 17 years and sold well over 250 homes.  I  live in Maricopa AZ, in Pinal County,  clean, quiet, with a small town feel. I like to think of myself as  "Maricopa's Home Town Realtor", because I know the area so well. I closed over 100 properties in Maricopa since 2010.  I work primarily for buyers.  I find the best deals for my clients whether in Maricopa or Gilbert to Goodyear. The best Maricopa values make sense for rentals, winter residences or for first time buyers. Many of my clients are Northern border folks looking for a WINTER HOMES. Some clients want to buy a home and make it a Rental until they can retire and spend the winters here.  My very popular Website, www.FindMaricopaHomes.com,  is updated every day and is set up by community. This allows clients to track the homes for sale in your favorite neighborhood.  Easy to monitor and always up to date. I have similar websites set up for Gilbert:  www.SearchGilbertHomes.com  and my other site is www.FindGoodyearHomes.com  for those searching West valley opportunities. 
I will listen to your goals and help you find the best deals available. Feel free to use my sites. 
Many of my clients claim they have never worked with a realtor that works as hard as I do.  Most are extremely happy with the deals we had put together.  I monitor available homes every day and send out a weekly hot list, if you would like to see my hot list each week in any area please send me an email and I will add you to the list. My last client from Laramie, WY told me it was the second time they were here and the first time they worked with a Realtor from Gilbert that had no idea of the Local Issues, such as flood plane or train traffic. I explained all those to them and they were happy they could get the correct information and we put two homes under contract. One for them and one for the brother-in-law who was not even here.
I believe that my work ethics as well as my experience in both the east valley and west valley and now Maricopa makes me an exceptional Realtor to work with. I love living in Maricopa and feel it offers a tremendous value and I will live here for many years. I have a great team of professionals who help make my transactions smooth.  We can find you a great home.  Stop in or visit my website at   www.FindMaricopaHomes.com 
www.SearchGilbertHomes or www.FindGoodyearHomes.com 
for the best values. Call me with any questions you may have or follow my blogs here on Active Rain.  
IF you have an interest in another specific golf community I can help.  Please call me and I will set up a custom search for you weather in Goodyear's Estrella Mountain Ranch, Palm Valley and Pebbelcreek.Thank you and call me if you have any questions
 I answer my phone from 8 am to 8 pm every day of the year.
Dale Dresel's Blog Posts
Real Estate General Information
–

over 1 year ago
Real Estate General Information
–

over 4 years ago
Home Buying
–

over 1 year ago
Home Buying
–

over 4 years ago
Market Minute by Dale Dresel of HomeSmart Success
Certifications
All About Maricopa AZ
I live and work in Maricopa, please feel free to use my Web Site  www.FindMaricopaHomes.com   for your home searches in Maricopa.  I sold 22 homes here this year, many to out of town guests that want to winter here in paradise but also many to people living and working in the Phoenix Metropolitan area.  We are a short fast 30 minute drive to Sky Harbor International Airport and about the same to world class shopping and dining at Chandler Regional Shopping Complex. There you have many Restaurants and shops such as Nordstrom's, Macy's, Dillard's, & Sears plus 200 stores and restaurants.
New jobs and businesses are being added daily as INTEL expands and hires 1500 new employees.  Scripts opened a huge distribution center in Tempe and many Phone Centers are running out of Phoenix/Chandler. A new high end outlet mall has opened  near Wild Horse Pass while Pay Pal, EBay and Wells Fargo just opened new office complexes near Intel in South Chandler.  US Airlines and many others call Phoenix their home.  A new medical center was just added in Maricopa and the Movie and Bowling complex is now open and being enjoyed by Maricopa Residents and Visitors. New stores are going in now. A expansion at the casino hotel and new car wash are open and running.  Central Arizona Community College is built and classes are offered year around. We have a new City Hall and Police facility open for busines.  We already have Harrah's Casino and two great golf courses in town The Duke and Southern Dunes both open  to the public.  53% of the people who live in Maricopa have a College Degree and our population is hovering around 50000 people. A new Ross Store, will start building in a few month at Edison Point and Culvers is just across the street.  Denny's will be open by Christmas.  Just growing and growing, this place will not look the same in 5 years. 
ASU is dominant here, from research facilities to the main campus in Tempe plus other campuses in downtown Phoenix.  Agriculture campus in East Mesa, a second large campus in West Phoenix all together more than 70000 students attend ASU yearly. We are a great place to live and raise children, a great place to retire and a great opportunity for rental properties or investments.
We have extremely low housing prices and low taxes.  It is easy to live in Phoenix, Arizona and profitable for investors because last year, the property prices took a nice 7 to 10 percent bump here in Maricopa.  
Come and join me here in Maricopa, AZ,  a great place to live.  Come and let me help you find a home. Call me at 480-369-8277 or search on my website www.FindMaricopaHomes.com
Come and play around in Maricopa. Maybe you would like to stay.  Call me, even if you just wish to talk about the area. Let me know if you would like to receive a monthly market report.
Awards
Multi Million Dollar Agent 2002,2003,2004,2005,2010,2011,2012,2013,2014,2015,2016
MRE  Masters in Real Estate
CRS Certified Residential Specialist
GRI  Graduate of Realtors Institute
Bachelor of Finance with Emphasis in Real Estate from Arizona State University
Skills
I am a local expert in the Maricopa Home Market, I can find the best prices guide you through the best neighborhoods. I can show you which homes should have the best upside and what changes or would yeild the best return on your investment.
I can help you locate a potential rental property and help you get it rented.
IF your selling my listing will stand out from all others because of the special things that I do for my sellers. IF you want to sell your home fast and at the highest dollar dont list it with any other agent until you have talked to me.. YOU WILL SEE THE DIFFERENCE.
Testimonials for Dale Dresel
Debbie and Keith

08/10/2013

Dale helped us out when we were in an extreme bind. We were renting a house and our current landlord told us that she is selling the house. We had very little time to find a new place. Dale was prompt, courteous, and professional. He found us a beautiful new rental home in no time at all. I would definitely recommend him to a friend and we are very grateful to him for helping us out.

We recently bought a home in the City of Maricopa with the guidance and expertise of Dale. He blocked off two days to show us homes. He was punctual, organized, and had tons of information that we needed to make the right choice for our family. We relied on his information a lot since we were completely unfamiliar with this city. And we are super satisfied with the results. After buying the home, he even listed the property, showed it, and got it rented very quickly for us. Because the kids wanted to complete the school year where we are living now, it was not such an easy task to find a renter for just 5-6 months. But Dale did it. I would not hesitate to recommend Dale to anyone looking for great service in any of the areas he services.

Eugene Chan, Vancouver, BC

09/23/2012

I was looking for a vacation rental in the Phoenix area as I wanted to examine more closely investment real estate in Arizona.and came stumbled upon Dale's listing. As a retired Canadian mortgage broker with 30+ years of rental real estate experience, I am tough and demanding on my service providers. Dale passed with flying colours! Responsive, knowledgeable, but most importantly, Dale was a pleasure to work with. If you are from out of town and need a realtor and accommodation, Dale is your man!

Sharon & Gregg C

09/18/2012

We had not personally seen the property we bought, but we knew what we wanted. The property had multiple bids on it, but Dale helped us get the bank owned property we wanted. He was very knowledgeable about the area we were buying into and the buying process. He was always available, easy to get ahold of, and was quick to reply to or look into to any questions we had. He also recommended and lined up other services for us and dealt with any problems that arose. He made sure the property was looked after and move in ready when we arrived a month after purchasing it. Dale even met our neighbors! Since we have closed on the property, Dale continues to be available and helpful with anything we bring to his attention. He seems to really enjoy his work and goes above and beyond in his job. We really love our new house and pool! Thanks Dale.

09/17/2012 - user9398234 9398234
Bought a Single Family home in 2003 for approximately $425K in Anthem, AZ.

Dale has been my go to guy for almost 10 years he sold my first house for me and now we are working on our third project together. If you want some one that is on your side and will go to battle for you it's Dale Dresel. Give him a call he won't let you down.


Bought a Single Family home in 2011 for approximately $100K in Maricopa, AZ.

Dale was very professional when we used him as our Real Estate agent. He did everything he could to to help us in anything we needed. We felt like we were his only clients, and all his attention was on us. I would highly recommend Dale to help you in finding the perfect house. He went way above and beyond anyting we ever expected from a real Estate Agent. Let Dale help you find your dream home as he helped us find ours!!


Except for having visited Maricopa, Arizona once to see what the area looked like, I bought my house there sight unseen. Purchasing my house sight unseen could have been a disaster but because I lucked into a super agent I am delighted with the house and the process.

At the beginning of my search I found a house online I wanted more information on and called the Arizona real estate company who forwarded my number to an agent who lived in the neighborhood where the house was located. Dale Dresel called me promptly. I told him exactly what I hoped to find, how much I wanted to spend, and would he please send me information on all houses that met my wish list. He listened. Dale would tour houses for me with his camera then email the many photos to me. He answered all my questions, sometimes having to return to the houses to check them out. When I found the house I wanted the rest was easy. I had the house inspected, Dale quided me through the paperwork, then, after closing, arranged to have the house and carpet cleaned.

I am delighted with my lovely Arizona home and could not recommend an agent more highly than Dale Dresel.


Bought a Condo home in 2012 for approximately $150K in South Scottsdale, Scottsdale, AZ.

Having worked with Dale for many years, I would recommend him to my closest friends and relatives. His years of experience show as he always listens to my needs, stays within my budget. He does his research and is lightening fast to move on a house when we've come across just the right one.

Dale is a fantastic realtor! I stand behind him 100%.


Bought a Single Family home in 2012 for approximately $125K in Maricopa, AZ.

Helped us find a house and we are anxious to move in. He managed to get our offer in to compete and took care of the closing and arranged for moving several things we purchased in our absence. I would highly recommend him. He has done great job for us from the finding, buying, and closing of our new home.

Introducing a fresh new look for your Profile.
Click the 'Edit Profile' button below to enter 'Edit Mode' and continue the tour.