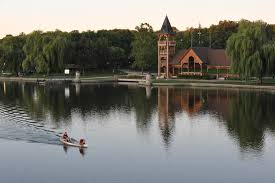 Get to Know Cory Jones
To make sure that my clients are making wise choices on their investments, I use all of the resources at my disposal to ensure they are getting the best deal possible. Before becoming an agent, I spent several years as a real estate appraiser. For clients looking to buy a home, this experience allows me to advise them on the quality of their potential investment. For my clients looking to sell their property, I am able to help them accurately price their homes and get the money they deserve. More than other brokers, I have a complete understanding of the details necessary to properly analyze these investments.

For sellers, I also utilize my network of real estate professionals that I have established relationships with over the years to make sure their homes are presented in an immaculate fashion. These professionals include the best decorators, photographers, plumbers, electricians and contractors in the area. These contacts, and the work they do, help my clients get the most money out of their investment by making sure the house is completely ready for the market.
Certifications
 I do an extensive amount of research and keep current with economic forces that affect real estate both nationally and locally. I keep current on trends in real estate – from new ideas for kitchen design to the type and size of homes being built.  I keep up-to-date on mortgage products and trends, and I like to give choices to my buyers by staying up-to-date with current inventory and with the homes that will be coming to market in the near future.

I also allow my clients to leverage my business relationships to get better deals on everything from mortgage rates and fees and other costs associated with purchasing or selling a home. And again, I am here to assist the client long after the purchase or sale. To me, once you are a client, you are always a client. That's my commitment, and that's why I have so many repeat clients who contact me when they need assistance or are ready to buy or sell again.
format_quote
The Cory Jones Team will provide you with unparalleled customer service and will make your complete satisfaction their number one priority.