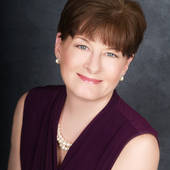 NMLS 376581
Mortgage and Lending
Corinne Cordon
Hard Money Lender AND Real Estate Broker
Las Vegas, NV

—

Capella Mortgage Corp.
Fast, Friendly & Professional - I love lending money to people quickly, with no pain and agony. We approve loans based on common sense & gut instinct - not deny them because of arbitrary rules!
Get to know Corinne Cordon
I own the largest hard money lending firm in the southwest United States called Capella Mortgage.In 2004 we were the smallest firm, but because of that, we stayed in business during the crash, and started making a LOT of hard money loans in 2009. The best thing we do is close loans without hassle, with no prepay penalty on our hard money loans, no appraisals, no credit report fee, no putting you through the ringer.  The next best thing we do is tell you the truth up front - whether you are an investor or borrower.   The next best thing we do is provide an amazing ROI to our investors, who come back for more and more deals because we take excellent care of them and their money - our foreclosure rate is .003.  Our most popular product is straight hard money.  No frills.  Our next most popular product is soft money - with rates starting at 4.0%!!  About me:  I am a ballroom dancer.  I can dance every single dance: rumba, bolero, waltz, Argentine tango, country, west coast swing and my videos are on my website.  Making another one for 2014 - Rumba to an Adele song. I will perform it at our Christmas party 2014
Corinne Cordon's Blog Posts
Why On Earth Would Someone Get A Hard Money Loan?
Lot of reasons to get a hard money loan. Most people think it is because the borrower has super bad credit, but that isn't the case at all! The truth is .... to get a hard money loan, you need to have a very large chunk of money to put down......
Certifications
Expert Witness on Mortgage Fraud
NMLS # 376581 - passed State and Nationalal Mortgage tests the first time
RE Broker #B.1001325 Real Estate Broker - passed the tests the first time
Skills
Lending for 17+ years - every type of loan, I memorize lender guidelines, dancing, real estate, ROI. 
Testimonials for Corinne Cordon
I only want Corinne as my lender. She is able to come up with solutions when no one else can. She is professional and she gets the job done. She did an impossible loan for me in just a few days.

Bob B., Las Vegas

03/15/2013

Listed below is a testimonial from Mr. Bob B. regarding his $145k loan that we closed last week thanks to the funding provided by Mr. HBC. People wonder why we work 80 hours per week, or push through when we are sick – but it is because people are counting on us. The media portrays lenders, especially hard money lenders, as low-life snakes forcing people into loans they can't afford, but that isn't the truth. So many times we save someone from what they perceive as a "life or death" situation, and our investors don't get to see the absolute joy on people's faces when their loans close, after they thought they had lost everything. It's not just about the money, so read the testimonial below, but remember that this couldn't happen without the support of so many people…..
Dear Corinne: Thanks to you and your extraordinarily competent staff at Capella Mortgage.
You have helped my wife and me to secure a comfortable level of financial security during our retirement years and saved us from a possibly devastating situation. This is our story.
All was going well until life dealt us a series of setbacks. First was the fraud perpetuated by my employer, MCI/WorldCom. This had a negative effect on our finances, but was survivable. The second was a work related injury that left my son-in-law unable to support his family for more than four years. We stepped in and supported our daughter and grandchildren until they could resume normal lives. This support put our retirement in jeopardy. The third setback was the collapse of the real estate market and the losses we all took in our stock market driven retirement accounts. This was devastating to our retirement planning and required that we make a new plan for retirement.
We had always planned on having the resources to own our home, outright, during retirement. We started our retirement plan with this as a foundation and added as a requirement that the home could be easily maintained, house the physically disabled, have close proximity to medical and shopping facilities, offer physical security and community facilities, and above all, be affordable for us. We gave up the "own outright" for a life tenancy as offered by a reverse mortgage because of the financial setbacks we incurred. We found and wrote a contract for a new home that offered us all of our requirements including an ultra-efficient energy package which included a full solar system which will absolutely minimize our annual cost for housing.
Once the contract was signed, we applied for the reverse mortgage. We were continuously assured that we were qualified and that the mortgage was virtually "in the bag". Then, two days before the closing date, we were told that because my wife was still working in San Jose, that she couldn't meet the occupancy requirements specified in the underwriting regulations. In other words, she had to retire and we could have the mortgage approved, but that wasn't something she could do just yet. She had worked for Toshiba for 24 years and 10 months, and she could not quit until she reached the 25 year mark.
This is when Corinne stepped in. She didn't tell me "yes" the first time we spoke; but she called me back in two days and told me that she could get it done. She worked literally around the clock to find us an investor, coordinate all the documentation, and get the house closed and in our names against a very short deadline. She is a rarity in our society. She is the definition of professionalism, commitment, integrity, and no nonsense. She took on my problem as if it were her own and provided the services of her entire staff to make this transaction happen for us. I owe her a debt of gratitude which I will work hard to repay.
Now, all I need to find is a reverse mortgage originator with the same qualities demonstrated by Corinne and her staff and we will be set up for comfortable retirement living, and, as you can probably guess, Corinne has made a strong recommendation for this also. I am very thankful that I was referred to her, and I am glad that she is able to provide this type of short term "emergency funding" for people in difficult situations like us. Thank you Corinne!

Mr. and Mrs. C, California

06/01/2011

We (my wife and I) first met Corinne Cordon/ Capella Mortgage Corp. (A Hard Money Lender) in early 2011 to finance two high-rise condos we have in Vegas. She was very positive from the first that she would be able to help us, even though it is very difficult to finance high rises. We were impressed and decided to go with her.
Then we were contacted by another mortgage company: a hard money lender, whom we had worked with before. So mistakenly, we decided to go with them since we had a history with them. Everything went ok until about 1 hour after we signed the escrow docs – we were sent an e-mail stating that the lender backed out and there was nothing more that they could do for us, (we did not even get the courtesy of a phone call).
We then timidly called Corinne back, not knowing what to expect since we dropped her the last time. But we were only met with the same positive attitude from her, which made us realize that we should have stayed with her the first time. She never faltered and worked tirelessly, and even though damage had been done by the other mortgage co. she never gave up. She even personally , took investors to the units, she worked day and night and got it done for us. Corinne and Capella Mortgage Corp. have an excellent work ethic and they make sure their clients have 200% of their time and effort. We recommend Corinne Cordon and Capella Mortgage Corp. to anyone seeking, mortgage help, or hard money lending in these difficult times. Mr. and Mrs. C, Calfornia.

Introducing a fresh new look for your Profile.
Click the 'Edit Profile' button below to enter 'Edit Mode' and continue the tour.