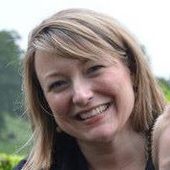 Real Estate Agent
Coral Gundlach
Real Lives. Not Just Real Estate.
Top producing Realtor working in close-in Northern Virginia suburbs. I give honest, realistic advice, always keeping your goals in mind.
Get to know Coral Gundlach
If you are thinking of buying or selling a home in Arlington Virginia or surrounding areas, give me a call to see if I can be of service.   My goal is to help you achieve yours with the least amount of stress possible.  Your buying and selling needs will be met, as I go above and beyond to guide you through the home sellng or buying process.    If you are looking to buy or sell in Arlington, Fairfax, Alexandria or Falls Church City - give me a call, email, Tweet or write on my Facebook Wall - whatever works for you, I am reachable!
Sellers:  You are busy, you work hard.  My job is the handle the details of your home sale so you don't have to.  I will guide the staging, repairs, pricing and marketing needed to get your home sold.  Please read my testimonals and check out my stats to see how well I do with selling listings.  
Buyers:  Whether you have specific needs or are not sure what you want, I will get to know you and plan a strategy for finding you the best home for your price and criteria.     Search my website to set up your own property alerts, or search by lifestyle or near Metros.    Checkout my Facebook Fan Page for helpful real estate updates and information.
Prior to being a Realtor, I spent 7 years in advertising account management.  This experience provided a great foundation for superior marketing, client service, organizational and negotiation skills.  I do a lot more listening than talking making sure your needs are met.  
The greatest satisfaction to me as an Arlington Virginia Real Estate agent is helping people through one of life's biggest transitions: moving.  Whether it is buying, selling, renting, relocating across the country or across the street, moving is hard work.  I moved several times as a child and adult,  and am quite adept at acclimating to new environments, cultures and situations.  As a Realtor, I take that experience and make sure your moving experience is as smooth as possible. I anticpate your needs, proactively providing you with the tools you need to make it though the buying and or selling process.
Coral Gundlach's Blog Posts
Home Buying
–

about 5 years ago
Home Selling
–

over 5 years ago
Home Selling
–

over 6 years ago
Home Selling
–

over 6 years ago
Certifications
I have broad experience in all kinds of Arlington Virginia Real Estate transactions: buying and selling simultaneously, first time buyers, repeat buyers or investors, estates and trust sales.  I know the condo and single family home market in Arlington, Alexandria City, Fairfax County, Falls Church City and Loudoun County very well and can recommend neighborhoods based on my extensive experience in representing both buyers and sellers in these communities.  I live in Arlington, have a child in the public schools here, and am very involved in my civic association and PTA.   I can provide you with inisght on not only houses, but the best of life in Arlington - where to go, what to do, shops, restaurants, activities.
I also have an extensive network of professionals I work with regularly, to ensure my clients get exceptional service with home improvement, mortgages, title companies, landscaping, inspections - everything you need to make your home buying or selling process smooth and successful.
Testimonials for Coral Gundlach
Stephanie Caucutt

10/25/2013

"We were first time homebuyers and Coral was awesome in guiding us through the process. Her amazing customer service was evident from our first meeting during which she spent over two hours discussing our home-buying goals and describing the home searching, bidding, and financing process. Coral's straight-forward approach to realty and obvious knowledge of the Northern Virginia market drew us right in.

It took us less than a week to find a property we wanted to call home and, unbeknownst to us, that was when the real work began. Our desired property had multiple offers, and Coral calmly and confidently guided us through every step of the bidding process, working closely with our selected lender to ensure that we were making a strong and informed offer. After our offer was accepted, she remained steadfastly at our side through every stage of the home buying process and was extremely receptive to phone calls and emails.

Overall, what impressed us most was Coral's strong network of resources and professionals. Throughout the process, she provided us with multiple recommendations in everything from financing to home inspection to arborists. Even more impressive, her recommendations and advice never seemed pushy - she encouraged us to explore other home inspectors recommended by our friends and even advised us as to what types of questions to ask. We loved working with Coral and it was obvious to us that one of the reasons she is so successful in what she does is her positive and professional attitude. During our first walk-through of our home, we had an opportunity to chat with the seller's agent. It was clear from the conversation that she is both well-liked and well-respected in the real estate community, two things that go a long way in a business built on relationships.

We've been in our home for nearly four months now and Coral remains available for questions, concerns, and just general catching up. We whole-heartedly recommend her for anyone looking for a realtor who really is seeking to help you find what is best for you."

M Barton - Arlington VA home seller and buyer in 2013

10/17/2013

We needed someone with excellent local knowledge, from market to banks and more. Coral fit the bill. We were able to get multiple offers on out house within a week. And under contract soon thereafter. We were then under contract for our new home within another week. We needed things to move quickly and Coral made it happen. From listing to closing within a month on the sale and purchase. We couldn't have been happier with her service.

B Patrick - Sold and Bought with Coral in 2013

08/07/2013

I'll be completely truthful: I found Coral Gundlach on my own, without references, via her excellent blog. I tell you that so you'll know exactly how pleased we are that she is a superb realtor: Firm without being pushy and respectful without being a pushover! But most important, Coral listened to who we are and what we wanted and considered these things in every decision she made. I highly recommend her to all Northern Virginia homeowners.

Coral is incredibly knowledgeable about Northern Arlington. We had a teardown to sell in the Cherrydale area, and out of five realtors we contacted to prospectively sell, she was the *only* one that had buyers already lined up, and checked zoning maps and setbacks before even meeting with us.

She knows exactly what to look for, what buyers are seeking, what questions to ask, and does her homework.

Plus she has a great sense of humor, and spent way more time than she should have helping a dysfunctional set of heirs work through the process of selling off a deceased parents house.

Five stars all around.


Matt and Ashley - First time homebuyers in Alexandria with Coral in 2013

04/29/2013

My fiance' and I would have no problem publicly thanking Coral for her services in our recent mortgage transaction (April 25, 2013). Beginning at our initial meeting, and continuing through closing, Coral was upfront, realistic and energetic when it came to meeting our needs and guiding first-time home buyers, and the both of us really respected that.

From the get-go, at the initial meeting, our first impressions were that Coral was a down-to-Earth and warm person who was very knowledgeable about the current marketplace in Northern VA and the surrounding areas (our search radius). She was able to inform us on current inventory and trends. As new home buyers she was also able to provide us with a high-level overview of the process and what we were to expect. She provided us with some recommendations on lenders and gave us their general schedules. After researching, we decided to go with one of her suggestions and could not have been happier. We both felt lucky that we found the lender we had. Since this is not a review of that service, I will not provide any further details, however, this is a theme that I would like to continue; Coral has a knack for providing high quality suggestions. She closed the initial meeting by providing us a snapshot listing of what was available in our range of needs. She had indicated that the snapshot was a brief review of what would be available to us after pre-approval, and that once pre-approved, she would work with us to tailor automatic listing updates that would reflect our needs.

After the initial meeting, it was on us to contact the lender and get pre-approval for our home loan. We had the ability to ask Coral questions on the matter, and we certainly did. Her responses were always very helpful. Once this was completed, we took advantage of her listing service, and we could not have been more pleased. She took the time to explain how it would work and it made the process of whittling down selections convenient and easy. Once we had decided on some of our favorites, we scheduled time with Coral to go out and look at the properties we had decided on.

Admittedly, the selection process for us was short lived. We were lucky enough to view an open-house one the first day of the search that would eventually be our home. However, it was the last property we viewed, so I can review Corals expertise in the search, however limited. We began by grouping properties in like-areas and then implemented a plan of attack. Coral knew what to look for, and always had the right questions to ask us to gauge our interest in the property. She was never pushy about any property we did view, and was just a very pleasant person to view properties with. She was also able to answer any of the questions we had, on the spot. I could not have been happier about this point in the process. She was just a wealth of information.

Our final viewing of the day is where the period of negotiation began. The unit was a sell-by-owner and Coral was to deal with the owner of the property on our behalf. Coral was very helpful when it came to overviews of the process and comparable values in the area. She was very on-point and timely when it came to making the offer and filing the paperwork. She used DocuSign, and we both thought that was very convenient. She also had our lender provide us mortgage estimates based on our offer so that we had an idea of our monthly budget. The property owner had been a little slow in responses to our offer and Coral was able to elicit a more timely response from them. The process lasted about a week because we had to update our offer after the home inspection. We were also very pleased with the home inspector that was suggested by Coral. We will be using his help and information for future home projects, on top of being a very information and resourceful inspector. Throughout this process Coral was always in contact with us, the lender, and the owners and we felt that we could have gotten ahold of her at any point. She was always very timely in response to our texts and e-mails. Once the final offer was accepted, and the documents signed, the loan went into underwriting.

The finalization of this process occurred after the loan was accepted by the lender. Coral had stayed in contact throughout that process and had provided us a very helpful timeline of events, and what to have prepared/activated/installed by the end of closing. I cannot reiterate enough how helpful she was throughout the entire process. Again, she had to step in when the HOA papers were not sent in a timely fashion for closing, and we certainly appreciated that. We took our final walk through and she was there at closing to help us with anything else that we had needed.

In closing, I would recommend Coral ten times over. A great person, and an adept and knowledgeable agent. A+++

Coral recently helped me purchase a beautiful condo in Skyline, Falls Church, Virginia. It was a pleasure to work with her. Coral worked hard to make sure the whole buying process went smoothly for me, from price negotiations to home inspection, final walk through and closing. I really appreciate her help and professionalism. I will recommend her to my friends and family.

Coral recently helped my husband and I buy our first home, in Arlington. I cannot recommend her highly enough. She is down to earth and a pleasure to work with, which is important when you're making such major and personal decisions. She's a real expert on the area - you get the sense that she is constantly thinking about houses and the market! She helped us to understand the process as first-time home buyers without speaking down to us or making us feel stupid. And she negotiated hard on our behalf, particularly during the inspection process. Our inspector found several (major) repair areas and Coral pushed us to push for significant repair amounts and supported the case well in the offer back to the seller. We also had a difficult closing - to no fault of Coral's - but she was the consummate professional, respecting and representing our interests throughout the entire thing. Highly recommended!
Introducing a fresh new look for your Profile.
Click the 'Edit Profile' button below to enter 'Edit Mode' and continue the tour.