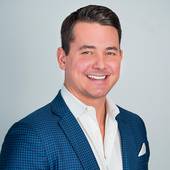 #0567369
Real Estate Broker/Owner
Christopher Watters
Austin Realtor (512-829-8000)
Austin, TX

—

Watters International Realty
Your home SOLD Guaranteed or I WILL BUY IT! Thinking about buying in Austin? Ask about our CASH Rewards and Buyers Advantage Program.
Get to know Christopher Watters
Welcome to my blog about Austin Texas real estate. You can find articles on my blog with information pertaining to various neighborhoods in Austin Texas and other various suburbs surrounding Austin Texas!
E-mail me for a FREE relocation package just for visiting my ActiveRain Profile!
I use ActiveRain to share information with consumers looking to buy or sell a home in Austin Texas. I've lived in several different suburbs of Austin over the past 30 years. If you're ever lost in the Austin area, feel free to call me. Don't worry, you're not going crazy, for some reason the city has three different names for every main road! We have to validate, "Keep Austin Weird" that's my only explanation. Check out my blog to try and understand this, "Keep Austin Weird" thing. 
I grew up in the North Austin and Cedar Park. I received a Bachelors in Finance and took course work in Real Estate Finance from Texas State University in San Marcos, TX.  Shortly after graduating I completed the required coursework to get my real estate license from the Austin Institute of Real Estate.
I took things to a whole new level building one of the most sought after and highly endorsed real estate teams in 2010. I became a licensed real estate broker and team leader for the Chris Watters Home Selling of Watters International Realty in Austin Texas. After 900 classroom hours, 4 years of actively selling Austin real estate,  and a grueling exam, I earned the Texas Brokers license. I have been very successful in my 10 years, selling in one single year over 500 homes as an Austin Tx Realtor. My friends and family say I'm a little obsessed, but my clients tell me they love my energy and knowledge of the market.
I'm an active member of the National Association of Realtors; Texas Association of Realtors; Austin Board of Realtors; ActiveRain Real Estate Network, and support a variety of other community cause including the Habitat for Humanity and Humane Society.

Christopher Watters, Broker | Realtor(R)
Watters International Realty
6850 Austin Center Blvd.
Bldg 2, Ste. #320,
Austin, TX 78731
Phone: 512-829-8000
Christopher Watters's Blog Posts
|
Real Estate General Information
–

5 days ago
Real Estate Market Trends
–

13 days ago
Real Estate General Information
–

13 days ago
Real Estate Market Trends
–

13 days ago
Real Estate General Information
–

6 months ago
Home Selling
–

9 months ago
Home Selling
–

9 months ago
Home Selling
–

9 months ago
Awards
2016 - Ranked by Wall Street Journal on June 27, 2014 as one of the top Realtors nationwide (out of 1,900,000 agents) 
2016 - #1 Real Estate Team Austin Business Journal
2016 - Five Star Texas Monthly Real Estate Award
Testimonials for Christopher Watters
Tammy: Hi everybody! My name is Tammy and I just closed on my first home. I'd like you to know that when I went to sell my house, I did contact 2 real estate agents and I always thought that real estate agents were hungry, however neither one of those businesses contacted me back. I did hear about Christopher Watters on the Bobby Bones Show, and I thought why not give it a try. So I made a phone call and within a short period of time I was contacted by an agent, Mr. John Dawson came to my house, gave me a rundown of everything that I needed to do. He was excellent with customer service. He was prompt, he was efficient, he answered every phone call I made to him. If he wasn't available, he'd call me back within 2 minutes every time I called him, so, I was very impressed with his service. My house went on the market and within 1 day I had a cash offer. Actually, we showed the house 6 times the first day and had 2 offers. We took the cash offer and here it is less than 2 weeks later, I'm closing on my home. So, excellent job Christopher Watters, uh I think it's International Realty? I really appreciate everything you've done for me.

Todd & Sarah Smith

10/19/2016

Todd: "Hi, I'm Todd, my wife Sarah. We just closed here at Mint Title. Special thanks to Chris Watters and his team, and especially Tammy."

Sarah: "Tammy."

Todd: "She was awesome."

Sarah: "Awesome. Excellent."

Todd: "She did a really good job from the very beginning to the very end. It was truly a very good, easy process. We really enjoyed it. Thank you very much."

Sarah: "Thank you Chris."

"Hi, my name is Chris Ramos. My wife and I had the pleasure of dealing with Chris Watters when we were selling our house, Chris Watters International Reality. Folks let me tell you, this guy is the best there is. When it came to getting the best price for our house we were really amazed at what Chris could do. We'd had our house previously listed on the market for 180 days and it didn't sell. Chris was able to get us $20,000 more than we had last listed the house for, and we didn't even get back on the market. It was a bit of race to get out of the house because we couldn't believe how fast the house sold. Chris and his staff were friendly, efficient and they follow up immediately on anything that needs to be done.

The bottom line is that with Chris Watters you can just relax. He'll take care of you. We were stressed out trying to get our house sold, and with Chris, he took all the worry away. He did it in a fantastic manner. We would highly recommend him to anyone who's going to sell their home. Thank you."

Dolly Mayer of Austin, TX

06/13/2016

"Hi. My name is Dolly Mayer. I have just been closing a rent house I sold. We closed with Mint Title. My wonderful real estate agents, Chris Waters and Thomas Perry, were of the greatest help. It was an overall very good experience. They were helpful. They were friendly. They answered all of our questions. They made the sale easy. It couldn't have been better. The best thing is they sold my little rent house quickly at $11,000 above asking price, and sold it in 3 days, 5 days? Sometimes quick. It was an overall pleasant experience. I like everybody with this firm. My daughter who helped me so much, we both had a very, very good experience here. I would like recommend Chris and Thomas if you want a good real estate agent. Thank you Chris. Thank you Watters International. Thank you Thomas. Thank you Mint."

Homeowner in Georgetown, TX

02/15/2014

"Everyone told me before I listed my home for sale to call Chris Watters and his team because of the amazing results they've heard about him on the radio. I felt obligated to use a family friend, and I learned my lesson the hard way. We had a beautiful home in Georgetown. It had been on the market for over 12 months with not even a single offer. We had to make the tough call to fire a long time friend that just couldn't get the job done. It created not only major financial challenges, but it also nearly ruined a 20 year friendship. We're so grateful for Chris Watters and his team. They sold our home in a timely manner and were extremely professional. He's a real marketing whiz. Make the right choice and remember to seperate business and pleasure. Hire Chris Watters and his team from the get-go and save your self months or years of frustration!"


Homeowners in Wood Glen Community of Round Rock, Texas

02/05/2014

"Chris and his team were amazing to work with from beginning to end. They sold our home in 19 days for the full asking price. Our home had previously failed to sell by another real estate agent who had it for over 100 days, it was an agonizing experience waiting and waiting with no offers. We heard about Chris Watters and his team on the morning talk show, we couldn't believe the results, but 19 days later and I'm ready to goto the bank and cash this check! I wouldn't hesitate to tell anyone I met, don't make the mistake we did, hire Chris and his team from the beginning!

Homeowner in Dripping Springs, Texas

01/01/2014

"After trying to sell our home with three different real estate companies, we had almost given up hope, especially because our total days on market for sale exceeded 750 days. We thought our home was cursed. We heard these amazing stories being told on the morning talk radio show. Our home was at a higher price point and we knew the market was tough, however, the marketing strategy Chris Watters and his team shared with us was very innovative and informative. We had our home listed for sale at $750,000 and Chris Watters and his team got it sold for $766,000! As I write this testimonial I'm sitting at the closing table for the sale of our home after years of grief. Don't think twice about it, Chris Watters and his team are the REAL MCCOY!
Introducing a fresh new look for your Profile.
Click the 'Edit Profile' button below to enter 'Edit Mode' and continue the tour.