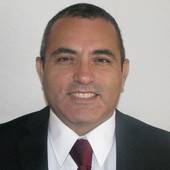 BK3025950
Real Estate Broker/Owner
Christian Aliaga
Christian Aliaga - Broker/Owner
Miami, FL

—

Home Realty Systems
Serving All Miami Dade, Broward & South Palm Beach counties. I am committed to an excellent service. Call 786-299-7257 Agente de Bienes Raíces en los condados de Miami-Dade, Broward y sur Palm Beach.
Get to know Christian Aliaga
I have lived in Miami-Dade County since 1989, I know its areas, and neighborhoods. I am specially strong in the SW area, but I also cover the Beaches and South Broward. Need any investing suggestions?, tax deferred tips? 1031 exchanges?. First time home buyer? Call me to have a chat. Do you need a mortgage?, do you have any special mortgage needs?; I also have lots of experience with real estate financing, I can help you direct you to the right program, at a great rate. I am committed to an excellent service. Se habla Espanol tambien.
click to view current listings
REALTOR® Association of Miami-Dade County    Florida Association of Realtors   National Association of Realtors
Broker-Owner of Home Realty Systems since 2006, Broker-Associate in Realty World International Gateway 2006 Realtor-Associate since 2002 to 2005. Licensed Mortgage Broker since 2002.
Residential Sales/Brokerage
Short Sales - Certified Distressed Property Expert
First Time Home Buyers
International Experience
Bachelor Degree in Business Administration, major in Marketing. Florida International University.
CRS (Certified Residential Specialist)
CDPE (Certified Distressed Property Expert)
AHWD (At Home With Diversity)
(SFR) Short Sales & Foreclosure Resource
SOLD - Pheasant Walk Boca Raton Florida 33487 Home Sold
SOLD September 2012 $245,000 Beautifully 3/2 single family home w/ vaulted ceilings in highly desired central Boca Raton neighborhood - Pheasant Walk. The floors are tiled except for the carpeted bedrooms. Quiet neighborhood, Pet friendly with large fenced yard.2 car garage with oversized driveway. Close to great Boca Raton school A+ rated convenint to shops, restaurant an I-95 ad TPK. Community ofers playground, preseve area and lake for recreation. Roving security detail professionally managed HOA
Certifications
Why Use a CRS?
You have a valued client moving to another state. But you don't have any REALTOR® contacts there. How can you find another REALTOR who has the appropriate education, expertise and professionalism and who will care about your client's needs as much as you do? With nearly 39,000 CRS Designees located throughout the country, it's easy to find just the right professional for the job.
More important, they are pre-qualified for your clients. As CRS Designees, they have completed advanced training in residential real estate and have a proven track record of sales transactions required to earn the CRS Designation.
Like you, they are consummate professionals. And you know your client is being cared for as if you were their REALTOR® in the new city and state.
What is a CDPE?
A Certified Distressed Property Expert® is a real estate professional with specific understanding of the complex issues confronting the real estate industry, and the foreclosure avoidance options available to homeowners. Through comprehensive training and experience, CDPEs are able to provide solutions for homeowners facing hardships in today's market, specifically short sales.
The prospect of foreclosure can be financially and emotionally devastating, and often homeowners proceed without guidance of any kind. The developers of the CDPE Designation believe that the best course of action for a homeowner in distress is to speak with a well-informed, licensed real estate professional. They have the tools needed to help homeowners find the best solution for their situation. Often, when other options have been exhausted, CDPEs can help homeowners avoid foreclosure through the efficient execution of a short sale.
While enduring financial difficulties is challenging for any family, the process of finding a qualified real estate professional should not be. Selecting an agent with the CDPE Designation ensures you are dealing with a professional trained to address your specific needs. For more information, contact Christian Aliaga a CDPE in your area.
CDPEs don't merely assist in selling properties, they serve and help save their clients in need.
Short Sale No-To-Foreclosure.com
A short sale occurrs when the loan balance, commissions and closing costs in a sale exceed the loan balance on the property being sold. That it is why the property is being sold short.
In order to complete the transaction. The contract between Buyer and Seller has to be approved by the Bank losing the money (the bank that lent originally to the Seller). This process may take some time (That lengh of time will depend on what bank is, the workload in that particular bank, and how fast is the seller providing all required documents for the short sale to be processed), It could be a few months. A Hardship is a requirement for the Seller to qualify for a short sale.
Once the short sale is approved, if it is approved, The bank will issue an APPROVAL LETTER stating the conditions for the short sale, with the name of the Buyer. That Approval letter is valid only for a certain amount of time a month or so. With this approval the Buyer can begin his/her financing process if using financing to purchase the property.
A short sale is a much better option that foreclosure or Deed-in Liu-of-Foreclosure, The debt will show in Seller credit report as settled or paid as agreed. A foreclosure can stay for 10 years. The Deed-in-liu-of-foreclosure is like a soft foreclosure. Homeowner is returning property because can not pay it. Some banks do not accept it.
A short sale may have consequences if property IS NOT the PRIMARY RESIDENCE of Seller, bank may seek a Deffiency Judment thru the court system, It may want an unsecured note for the difference lost or simply send the Seller a 1099 form for the amount of money lost. This amount is taxable. The bank will have 4 years to do either one. Check with a Lawyer and Tax advisor for solutions forr these consequences. If property is Seller's primary residence, and short sale is closed up to December 2012 any 1099 form " earned income" (bank's loss) will not be taxable. Seller will walk free and clear.
There are short sale that are faster and where the Seller gets $3,000 for relocating costs. Check HAFA Short sales to see if you qualify.
No-To-Foreclosure.com      para informaccion en Espanol No-Al-Foreclosure.com
Skills
¿Piensas en comprar o vender Bienes Raíces el Condado de Miami-Dade o Broward?
Contacte con Christian Aliaga con Home Realty Systems al 786-299-7257
Excelencia en Bienes Raices
El Mejor Servicio, los Mejores Resultados
Eligiendo a un corredor de bienes raíces que tiene los instrumentos, las habilidades y la experiencia de hacer sus sueños para realizarse pueden ser tan desafiantes como el proceso de compra de casa sí mismo. Déjeme hacerlo simple para usted.
Mi Compromiso a Usted
En la menor parte de cantidad del tiempo posible, le conseguiré el mejor precio contra una casa que es perfectamente satisfecha a sus necesidades y estilo de vida, no sólo hoy, pero durante años para venir.
Servicios
En Home Realty System ofrecemos un servicio completo y de calidad. Estamos junto a usted de principio a fin durante cada paso de la búsqueda y adquisición de una propiedad. Es nuestro compromiso cumplir y exceder todas sus expectativas porque entendemos la importancia de su inversión.
Nuestros servicios incluyen:
Orientación y Consultoría en Bienes Raíces
Aspectos a considerar al comprar o vender su propiedad.
Cómo seleccionar el corredor de bienes raíces que le ayudará en el proceso.
Determinar el precio adecuado para la venta de su propiedad.
La tasación de su propiedad.
Discutir las alternativas de financiamiento a los posibles compradores.
Condiciones de la propiedad a vender.
Etapas del proceso de compraventa de bienes raíces.
Negociación con los posibles compradores.
Alternativas para adquirir su nueva propiedad.
El proceso de cierre.
Orientación y Consultoría en Financiamiento
Evaluar su situación personal de acuerdo a los factores determinantes como estabilidad de empleo, ingreso mensual, historial de crédito y el tipo de propiedad que usted busca.
Seleccionar los términos que mejor se ajusten a su necesidad.
Presentarle los diferentes programas de financiamiento disponibles.
Procesar su préstamo con la institución financiera que ofrezca los mejores términos.
Le orientamos sobre los documentos que usted necesita antes de solicitar el préstamo.
Servicio personal y confidencial en la comodidad de su hogar, oficina o en nuestras facilidades.
Introducing a fresh new look for your Profile.
Click the 'Edit Profile' button below to enter 'Edit Mode' and continue the tour.