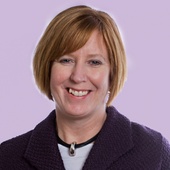 MA Broker Lic 148149
Real Estate Agent
Christine Smith
Exclusive Buyer Agent & Attorney, Canton, MA
Canton, MA

—

Buyers Brokers Only LLC - www.BuyersBrokersOnly.com
I am an Buyer Agent in Canton MA with over 20 years experience in Real Estate. I work exclusively with Buyers, representing and helping them with all aspects of the transaction at no cost.
Christine Smith's Blog Posts
Real Estate Market Trends
–

over 3 years ago
Real Estate Market Trends
–

about 6 years ago
Real Estate Market Trends
–

about 6 years ago
Real Estate Market Trends
–

about 6 years ago
Canton MA Buyer Broker
Meet Your Canton MA Buyer Broker
Certifications
Member of the National Association of Exclusive Buyer Agents, Greater Boston Real Estate Board, Massachusetts Asssociation of Realtors, National Association of Realtors and the Real Estate Bar Association of Massachusetts.
Skills
Buyers Brokers Only, LLC is an Exclusive Buyer Agency, providing real estate advice at no additional cost to you, the home buyer.  That's right. You don't pay us a penny, but we are 100 percent loyal to buyers, 100 percent of the time.
Your choices are clear: You can buy a home or an investment property on your own without professional advice, or you can receive competent advice from home search through closing from an Exclusive Buyer Agent at Buyers Brokers Only, LLC and a licensed attorney.
You don't pay Buyers Brokers Only, LLC any money. We split the sales commission with the listing agent, just like any other real estate agent, except we are 100% loyal to our home buyers, 100% of the time. 
Testimonials for Christine Smith
My wife and I have worked with Christine Smith at Buyers Brokers Only two times now and we honestly can't say enough about her. We purchased our first home 5 years ago and Christine walked us through the entire process with diligence. When it came time to sell that home and purchase a new one, Christine worked her magic to help us get the home of our dreams while working with our seller's agent to make sure everything worked perfectly. Quite simply a fantastic experience from end to end!

Throughout the home-buying process, Christine was an extremely valuable resource and a great agent to have on our side. Her real estate expertise was evident from the first meeting all the way through the closing, and her knowledge, professionalism, and dedication helped make the entire process an enjoyable one.

As a first-time home-buyer, she simplified each step of the home-buying process. She was extremely responsive to all questions, no matter how big or small, and she was always willing to make herself available. It was very clear that she was 100% committed to her client and always taking their best interests.

I would not hesitate to work with Christine again.

We actually interviewed a few realtors, but knew we wanted to work with Christine immediately upon meeting her. She has an easy and straight forward approach. Always available, quick to respond, and never made us feel silly for asking silly questions. Christine was honest about the market and gave solid advice about how much to offer. The MLS account really made narrowing our search so much easier. Buying from someone who we know was representing only the buyer was comforting, because we knew Christine had nothing to gain by which property we purchased. She went out of her normal area to show us the home we purchased. A significant distance for her, yet she was always on time.

Christine is the definition of Real Estate Professional. She will walk you through the entire process keeping you informed every step of the way. I highly recommend Christine Smith to help you find your dream home.

We valued your timeliness, flexibility, honesty, and extensive knowledge in helping us to buy our first home. With your kindness, yet professionalism, we always felt like you were "on our side" and truly looking out for our best interests, which was important to us as first time home buyers.

I highly recommend Christine Smith as a buyer's agent. This year I purchased my first home. I was very nervous going into the process as I had never purchased before and was doing it on my own. Christine was excellent at explaining the process and helping me along the way. It wasn't one of my criteria for an agent ahead of time but I really ended up appreciating that Christine only represents buyers. This means that she is there with you when you visit open houses (rather than other agents that are busy doing their own open houses). This was of tremendous help to me because she was able to help me understand what to look for in a home. Christine was extremely responsive on evenings and weekends and I always felt like she was giving me the utmost attention. As I went through the entire process, Christine was always able to provide recommendations for the other roles (inspection, legal representation, etc.). I used her recommendations all along the way and was never disappointed.

My husband and I used Buyers Brokers Only to purchase our first home and we have only wonderful things to say about the company and our realtor, Christine Smith. She was always available to contact a seller, answer questions, or see a house. She was very easy to work with and made buying a home so much easier. I would definitely recommend her to friends and family looking to purchase a home!

Christine Smith from Buyers Brokers Only recently helped us with the purchase of a home and we recommend her highly. We liked the idea of having an agent who only represents buyers. Christine has lived in the area for many years and knows the real estate market of Canton and the surrounding towns well. She started off by getting to know us and what we were looking for. After we looked at multiple homes together, we were able to narrow the search. She answers your questions, but is never pushy. She was always on time and responded quickly to phone calls, and she did a great job with negotiating. She has continued to be helpful with recommendations and advice even after we purchased the house. We've owned a number of homes and dealt with multiple real estate agents in the past. Christine is the best.

My buyers broker was Christine Smith and she did an excellent job in everything. She was extremely helpful and getting the best people to work with whether it was attorney search or lender! She was very punctual and on top of everything in our home buying process. Me and my husband are glad we found Christine from buyers brokers Only for our first home buying process!

I cannot imagine a more effective buyer's agent than Christine Smith.

When we met Christine, we were attempting to sell our house ourselves (FSBO). Our lender required that we sell our current home before buying our next place. Not wanting to be caught homeless, we engaged Christine to begin showing us some possibilities for the next home. After a period of time of showing us some options, our house still had not sold, and at our request Christine put us in touch with a seller's agent who ultimately got our house under agreement within a week. Great news, but at that point we needed to find our next place asap! Christine showed us a multitude of options and was extremely helpful in evaluating the pros and cons of each. Christine always followed up each visit with a detailed email with her thoughts – we found these to be incredibly valuable - and made herself readily available for phone calls, follow up showings, etc. In the end, Christine helped us find our dream house and navigated some rather difficult waters as we tried to time the close on both houses.

We really cannot thank Christine enough for all that she did for us. She has our unequivocal recommendation.
Introducing a fresh new look for your Profile.
Click the 'Edit Profile' button below to enter 'Edit Mode' and continue the tour.