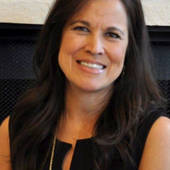 Real Estate Agent
Penny Brockway
League City, TX

—

Brockway Realty
Get to know Penny Brockway
Growing up in League City and as a current resident, Penny knows League City and the surrounding Clear Lake areas inside and out. After graduating from Sam Houston State University in 1987 with a degree in education, Penny taught until 2010 while assisting at an administrative level at Brockway Realty. With a keen eye and desire to find the right home for buyers and a knack for staging home listings, Penny brings an enormous benefit to the team.                    


Penny Brockway's Blog Posts
Real Estate Market Trends
–

almost 5 years ago
Local News and Events
–

almost 5 years ago
Local News and Events
–

almost 5 years ago
Local News and Events
–

about 5 years ago
Testimonials for Penny Brockway
Chris and Sandy Miner

08/11/2016

Penny Brockway of Brockway Realty did a great job determining our needs and matching us to a house in a short period of time. We were only in town to search for a home for a few days, but Penny maximized our time and showed us exactly what we needed to make a decision. Brockway Realty kept us informed and looked out for our interest through negotiation, contract and contract amendment, and on other matters all the way to closing. Penny and the team at Brockway provided responsive and effective communication throughout the process. I would most definitely recommend Penny and Brockway Realty to assist with my friend's and family's real estate needs.

Bob & Katia Simoneau

06/08/2016

My wife and I moved from Wisconsin to Galveston County. We needed help fast in finding a house for us to make a home here in Texas. We decided to go to the League City Chamber of Commerce to see if we could find a realtor to help with our search. God must have been smiling down upon us because in walks Penny Brockway. She listened to our needs, gave us suggestions about different communities where we could look at houses. She provided us with a list of numerous houses to look thru so we could choose the ones we want to see. Penny cleared her schedule the next day to take us to find the perfect house. When we found the one we wanted to buy, James helped us with all the legal aspects and helped walk us thru the process. He was very through and knowledgeable in explaining every detail which helped put us at ease. James and Penny Brockway went above and beyond in helping us find a house, and they provided us contacts with people that can help with all the services we would need to complete our move into the house. Moving and relocating is always difficult, but the Brockway's put us at ease and made the difficult task as easy as possible. They were always available for all our needs, we felt as if we were more than clients, but good friends.

Meredith Armstrong

06/06/2016

Penny Brockway is the best real estate agent I have ever worked with. Penny listened to our needs and found the perfect rental property for our large family. Penny made the home search process easy. She promptly responded to our phone calls and emails and she was always available to show us properties. Penny truly cares about the clients she represents.

Brian Gonzales

05/04/2016

I looked at several properties and I actually entered into a contract on a property that proved to be a bit problematic due to a very difficult and inflexible Seller. With the guidance and consultation of Brockway Realty, we decided to withdraw the offer as the contract terms were not in my best interest. As a result, I was able to identify a property that was more in line with my expectations and actually turned out to be a better overall fit for me. The experience and business acumen that Brockway Realty offers was instrumental in protecting my best interests and preventing me from accepting an unfair transaction. Thank you for making my buying experience smooth and hassle-free!

Dee and Robert Karlen

03/28/2015

My husband, Robert Karlen, was appointed Executor of his mother's will at the beginning of 2014. My husband is not in good health but he was determined to do a good job concerning his mother's estate. But his sister-in-law contested the will and the process took over 15 months to resolve. When were able to put my mother-in-law's house on the market and we hired Penny and James Brockway. They advised us wisely in the beginning stages of the sale of the house. They hired a wonderful contractor to make the house look its best!! They kept us updated on all the activities concerning the house. We had 3 offers in less than a week and closed on the house in 3 weeks. Selling a house is always stressful. In our case the legal problems added to the stress. But Penny and James made the entire process smooth and rewarding.

Robert and Dee Ann Karlen


Stephen and Ronnie Kennedy

01/08/2015

We recently purchased a home with help from Brockway Realty. The whole experience from looking at homes to closing was smooth and easy; the reason being that Penny and James are intentional in making it that way. Penny has a gift for listening to what you want in a house and then leading you to "the one". She also maintained calm throughout rants and frustrations that occurred occasionally. ;) We would highly recommend this wonderful team.

Sondra Sanchez

10/25/2014

"James and Penny Brockway are the best they put so much of their selves into selling your house and making sure you get the best price. You can tell they love what they do and you will not find more honest people than they are. I tell all my friends and family if they are selling their house they are crazy if they don't use them."

Steven and Laura Rupert

05/23/2014

It was a great experience; every minor detail was executed with precision. The Brockway Realty team did a great job making sure we got our house at a great price and provided valuable follow up information to help with our new home ownership transition.

The Kaysen Family

05/16/2014

Brockway Realty was extremely helpful. We looked at both existing and to be built homes. Even though we decided to build a home, they still worked with us through the process helping us to find sub contractors, answer questions about school districts , and helping us with feedback to the builder. They were very knowledgable and timely with their help and support.

Jim Tagliareni

05/16/2014

I highly recommend James and Penny Brockway with Brockway Realty. Buying a home for our family in Texas while relocating from North Carolina, seemed daunting. Without the benefit of time or local knowledge, we were concerned about our ability to make the right choices. Our main source of anxiety was that we didn't know anyone locally or the area in general. My wife and I were impressed by the time James and Penny spent showing us the different neighborhoods within multiple cities and explaining the pros and cons of each area. Once we found a home they gave us purchasing strategies that definitely benefited us.

Their knowledge, resourcefulness and professionalism is outstanding. Again, I highly recommend them and assure you that you will not be disappointed if you select Brockway Realty!

Introducing a fresh new look for your Profile.
Click the 'Edit Profile' button below to enter 'Edit Mode' and continue the tour.