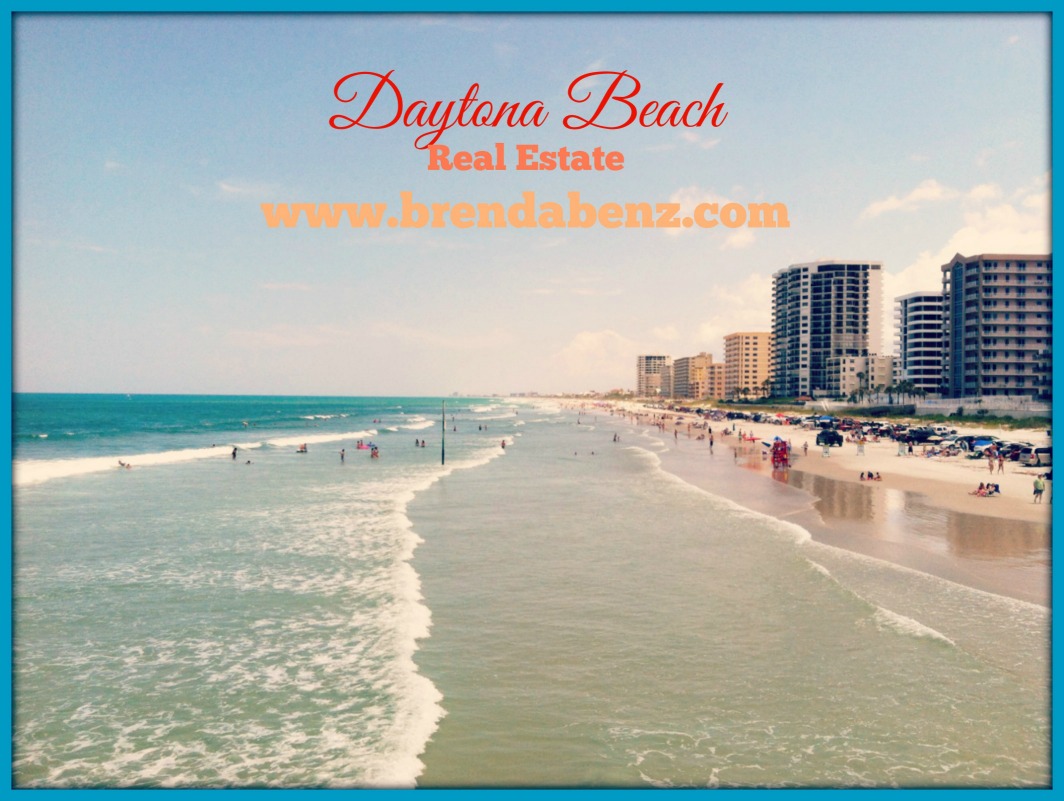 Get to Know Brenda Benz
Brenda Benz is a Florida Realtor and a Certified Interior Decorator. 
Visit www.brendabenz.com for up to the minute MLS searches, Luxury Properties Searches, Neighborhood searches, Condo searches, Golf communities and to search real estate by Zip Codes.   While living in Florida my entire life, I developed a true desire to sell Florida Real Estate. Traveling over the bridges throughout the years and being blessed to live in the beauty that surrounded me.... I GOT IT! I understood that owning a piece of Florida Real Estate is truly special. Since joining RE/MAX in 2005 and experiencing the business success that followed, I attribute the rewards from understanding and implementing good communication and paying attention to the finest of details for my customers. My goals were obvious! Make Florida Happen! Servicing the needs of international clients from Russia, Canada and Cuba thus far has brought great success. Transactions include a $13 Million sale in Aspen, CO/ $2.7 Million sale in Ponce Inlet, FL/ $1.6 Million sale in Ponce Inlet, FL and more. Understanding customers needs and providing the expertise needed to do so, comes from a Realtor who has lived it and in providing superior service to my customers BEFORE, DURING AND AFTER the transaction is how I build "RELATIONSHIPS FOR LIFE." I also understand and appreciate the importance of the "team effort" with the professionals that I do business with day in and day out. I look forward to being your trusted real estate partner! 
Certifications
2012 to present, RE/MAX PROPERTY CENTRE, Ormond Beach, FLORIDA and a Certified Interior Decorator/Founder Artful Society
2010 - 2012, RE/MAX SIGNATURE, Daytona Beach Shores, FLORIDA
2005 – 2010  RE/MAX ALL PRO REALTY (5 years) Port Orange, FLORIDA
Recipient of the prestigious RE/MAX PLatinum Award for outstanding sales achievement; less than 4% of all RE/MAX agents have received this recognition.
* Florida Realtor with a lifetime of knowledge as a Florida resident
* Committed in providing clients with 100% professionalism before, during and after the transaction
* Building Clients for Life!
* Concierge service to clients from my preferred vendor list offering top rated professionals including: builders, attorneys, accountants, pool maintenance, pet sitters, handyman, roofers and many more.
* Service International Clients with previous success stories including a $13 Million sale, Aspen, Colorado/ $2.7 Million sale in Ponce Inlet, Florida/ $1.6 Million sale in Ponce Inlet, Florida/ and more
LICENSED IN FLORIDA 
___________________________________________________________________________________________________ Clerk/ Secretary to an Administrator at VOLUSIA COUNTY SCHOOLS 1994 – 2004 (10 years) Nearly 10 years with Volusia County Schools, primarily working as a Secretarty to administrators.  Thank you to all the Teachers in our school system working so hard and diligently to make a difference in the lives of all children. _______________________________________________________________________________________________________________
Kristin and Jim Champion-
01/22/2014
Brenda, Here we are, two months into our new home and we couldn't be happier-all thanks to YOU! Jim and I can't thank you enough for all your hard work in selling my home and finding us the home we love on beachside (and the home I've always wanted). I cannot tell anyone about our new home without telling them about the wonderful realtor we had, YOU! Not only was I impressed by the first time Jim and I met you, but you continued to impress us by your detail oriented, punctual work ethic that led to the most efficient-easiest transaction of selling our old home and getting us into the home we love now. We have dealt with quite a few realtors in the past, but you are the only one that has shown what a true, hardworking realtor is. You are a true individual to your work-both honest and trust worthy along with hard working and dedicated. We have grown to know you as not only our realtor, but a true friend. Thank you, thank you- WE are truly happy!!!
Delores and Fred Grubaugh
12/01/2013
Brenda is a fantastic realtor and we recommend her to anyone who is planning to buy or sell property in the Volusia county area. Brenda was very attentive and had a positive attitude at all times. She dedicated her time and energy to finding us the perfect house. She was able to narrow our house search down to only the houses that would be suitable for our needs. She was honest and supportive in giving her opinion about the various properties. Brenda guided us through the inspections and kept us informed every step of the way. She also was extremely thorough with all the paperwork. The whole process went smoothly. Brenda transitioned from being a great realtor to being our new friend. She was quick to recommend shopping areas, doctors and other professionals. We thank her for all of her help and we would highly recommend her to anyone who is considering buying or selling property.
Connie and Tom Hayes
06/01/2013
Brenda Benz, Real Estate Sales Associate, RE/MAX Property Centre Brenda, Tom and I want to take a moment to reflect and thank you ever so much for your representation in the sale of Mom's home. As you know, this was a tremendous emotional sale for us since her passing. I do not feel I could have done this without your experience. Specifically, with your decorating, staging and small recommendations in pricing the home properly. As a result, we actually got more than we were anticipating from the sale. With your knowledge, patience and skill, it resulted in the subsequent and final sale that netted a better price than the first contract we were under. So, a huge thank you for that. Your sales ability and skill make you a tremendous asset to RE/MAX and the real estate profession. In closing, if more real estate agents were like you, there would be many more happy and satisfied customers. Again, Thanks so much.
Carla Bolden
06/01/2013
Brenda made the sale of our parent's home very positive and stress-free. She listened to our needs and gave excellent tips on what we needed to do in order to get the home ready for sale and to show. The minute the house went on the market, we had buyers in line waiting to see it and a contract within no time. Once that happened, she was in constant contact with us by phone and email to keep us abreast of all that was happening. Brenda is quite the professional and that showed through, again and again with her dedication, hard work and honesty. Thank you Brenda
Lou and Joan Gregory
01/15/2013
T o RE/MAX Property Centre: This letter is to congratulate and thank you for sending us Brenda Benz as our salesperson. We have dealt with many real estate companies and sales agents over the years, as we have bought and sold approximately 30 homes in the past. NEVER have we had a more helpful and efficient agent as Brenda Benz. Brenda is not only a great sales agent but has become our very good friend. We will certainly recommend RE/MAX and Brenda to any of our family and friends. Sincerely, Lou and Joan Gregory
Gary and Laura McLaren
01/08/2013
"My wife and I had the pleasure of working with Brenda Benz from RE/MAX Property Centre, in the purchase of our new home. Her knowledge and professionalism in the business far surpassed our expectations. The home met of all the items on our want list, and Brenda worked hard to successfully negotiate the details of our transaction with the seller. We are proud new homeowners with a new friend in the real estate business."
Chuck and Peggy France
07/15/2012
"Brenda Benz is an incredible person as well as an incredible realtor. She is always very positive and happily assists in anything that needs to be done. Brenda went out of her way to accomodate us as we were only able to stay in Florida for a week and wanted to have a signed contract on a house withing that time frame. She totally rearranged her schedule to accomodate us. Brenda sent us over 20 listings, set up 5 houses to visit, and helped us choose a house that would work for a family of 4. She even took us to see the house that we were purchasing 3 times so that we would feel that we were absolutely certain that this was the house for us. Brenda was right - the house is the perfect size, has a beautiful view of a lake in a gated/guarded community - we love it! As we were living out of state during the purchase, Brenda became our representative on a lot of matters, even waiting at the house for a furniture delivery and meeting a plumber when our sprinkler broke. Brenda has a list of contacts that are extremely reliable and efficient: loan companies, insurance agents, lawn maintenance companies, plumbers, handyman, etc. Brenda has told us that if we ever need her, to please give her a call. We have even given Brenda a key to the house for any "just in case" matters. We purchased the house in June and we still keep in touch with Brenda. Not only is she our realtor, but she is our friend.
Kim Robertson
04/12/2010
"Brenda Benz made the sale of my home, which could have otherwise been a stressful experience, a very positive one. She gave me tips on how to 'STAGE MY HOME' for sale. She guided me each and every step of the way. Her honesty, hard work, dedication and professionalism are why I will use Brenda for my future real estate needs and why I will recommend her to my friends, family and co-workers."
format_quote
Your Lifelong Area Resident" and EXPERT Realtor. Specializing in Residential Real Estate and Luxury Properties, Brenda "Makes Florida Happen.