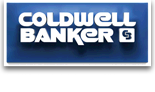 Get to Know Bruce DarConte
I was elected to the 2015 GCAAR Community Service Committee.
I founded a Non-Profit Corporation in Washington DC called CapitalCommunity Partners.
I give back to the community and that dedication is what I give to my clients.
Certifications
Seller Representative Specialist (SRS)
Awards
2019 Best of Washington (association/organization catagory
2019 Washington Nationals Unsung Hero
2019 Living Classrooms Navigator
2018 Council Member Bonds Community Cornerstone Award
2018 Richard Wright Public Charter School Humaniarian Award
2017 DC United Bright Star Award
2015 CM Bonds Community Cornerstone Award (Different Category)
2014 Washington Nationals Community Honoree
Council Member Tommy Wells
02/19/2014
Tommy Wells Councilmember, Ward 6 Chairperson Committee on Judiciary and Public Safety Committee Member Education Transportation and the Environment Human Services Workforce and Community Affairs COUNCIL OF THE DISTRICT OF COLUMBIA THE JOHN A. WILSON BUILDING 1350 PENNSYLVANIA AVEI\IIIE, I$W WASHINGTON, D.C. 20004 Dear Bruce, "Thank you very much for sponsoring our Black History Month Celebration at the newly renovated Northeast Library. This was a wonderful event that featured inspirational music and poetry from our local youth groups and I was proud to read my favorite excerpts from "Irtter from Birmingham Jail" written by Dr. Martin Luther Krg, Jr. This was a great way to celebrate Black History Month! The support we received from the Near Southeast Community Partners was integral to bringing the community together. I thank you once again for your generosity." Tommy Wells Council Member, Ward 6
Capital Community Partners Website
09/01/0018
Visit https://www.capitalcommunitypartners.org/testimonials-slideshow To view over 55 testimonials.