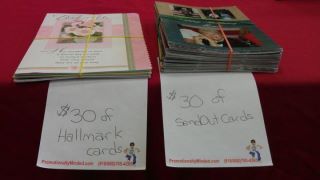 Get to Know Barbara Duran
I am a past realtor who saw SendOutCards and decided to sign up because I enjoy making my clients feel "SPECIAL" and enjoy helping other people save time and money! I'm married with 1 grown daughter and an 8-year old granddaughter! Plus my doggy Dylan. We live in SE Michigan, but I am building my business all over the U.S. and Canada! I love sending cards & gifts to others, and love sharing this easy to use and affordable service with other business professionals!
Keep In Touch with Those Important People in Your Life... the Fast, Fun and Affordable Way!
Send greeting cards & gifts the fast, fun and affordable way with Send Out Cards. Closing gifts, personalized cards with photos of new home buyers are a great way to "reach out and touch" your buyers and sellers!